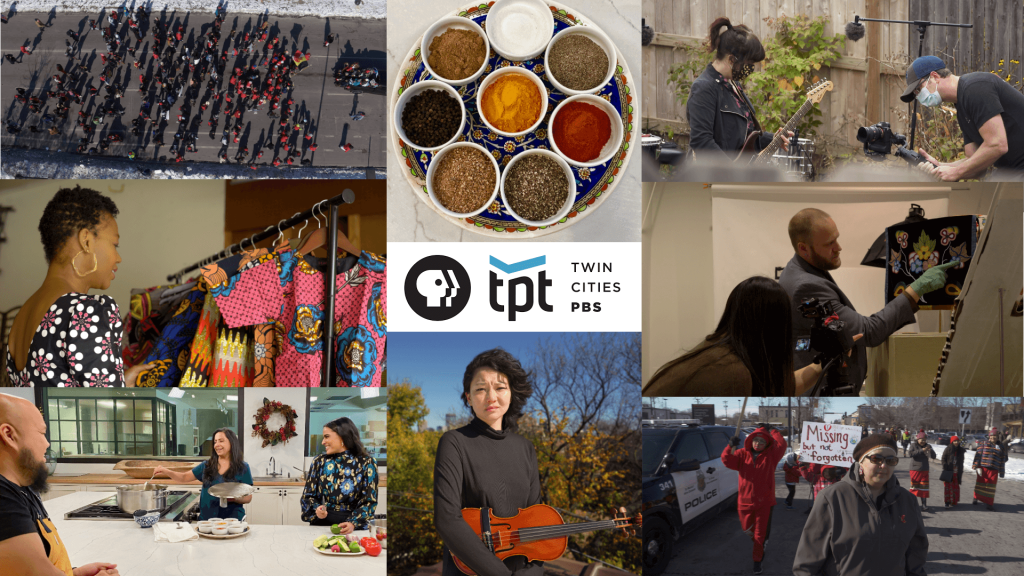 By Kelsey Derby
Twin Cities PBS is proud of the local and national work that happens right here in Saint Paul. While we are always excited to feature shows from PBS, BBC, APT, and other national producers, there's something particularly special about the content created by our team with our local viewers in mind.
TPT is constantly researching topics that affect Minnesotans, iterating new ideas, and producing top-notch documentaries, digital content, and series within a wide-ranging scope of topics. As a member, you make it happen.
Here are some things to look forward in the big, bright, new year.
COMING SOON

A collaboration between American Masters and Twin Cities PBS, Laura Ingalls Wilder: Prairie to Page is an unvarnished look at the unlikely author whose autobiographical fiction helped shape American ideas of the frontier and self-reliance. A Midwestern farm woman who published her first novel at age 65, Laura Ingalls Wilder transformed her frontier childhood into the best-selling Little House series. Learn more about this collaboration.
---
Digital series, continually adding content
What's the Right Way to Be an Activist? By Bobby Edwards
Racism. A word that stings. A force that bites. With every step we take toward some form of equity, the deep roots of systemic racism hold us back, stagnating well-intentioned progress. Whether we put our justice, public health, education or housing systems under a microscope, racism is so entwined in the workings of our society that some folks believe it no longer exists at all. Racism Unveiled is a digital storytelling project that aims to call out racism and to highlight how we can pull up this weed once and for all. This work is generously funded by a grant from the Otto Bremer Trust.
---
Pandemic Performances | Airs January 2021
Digital-only series will be available at TPTO & PBS App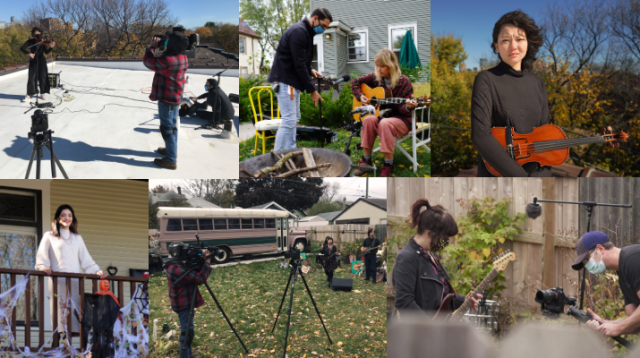 Behind the scenes of Pandemic Performances
They can't perform at the club, so we asked local musicians to perform in their front yard, porch, or rooftop. We also asked them how the pandemic has changed their career – it's not all bad.
7 episodes
Producer: Ryan Klabunde
---
Fast Forward (National Production) | Airs March 2021
In partnership with TPT's own Next Avenue
Family dynamics are a primary driver of success – or failure – as we age. Being intentional and talking about your future 20, 30 or 40 years ahead of time with your closest relatives is never premature or off-limits.
Serving as a wake-up call, Fast Forward follows four Millennials each paired with one their parents as they simulate being 85 by wearing an MIT-produced "aging empathy suit" as well as sitting with professional make-up artists. After the shock of feeling and seeing themselves decades older, these families grapple with the realizations, conversations, actions, and mindset required to age successfully.
---
Worn Within | Airs March 2021
Digital-only series will be available at TPTO & PBS App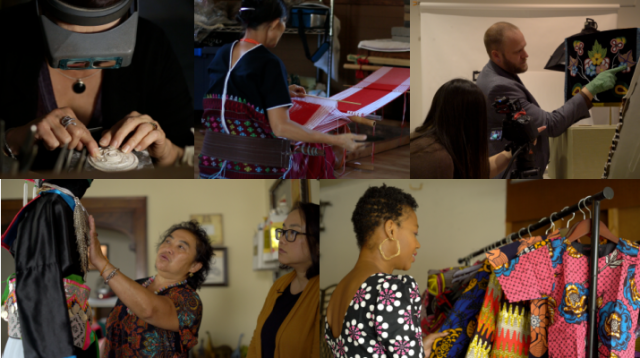 Behind the scenes photos of Worn Within
Fashion is always more than clothing. From young West African designers using wax print fabrics in modern dress to the significance of glass beads in Native American adornment – What stories do we tell through our clothing?
6 episodes
Producer: Susan Thao
---
Relish Season 3 | Airs March 2021
Digital-only series will be available at TPTO & PBS App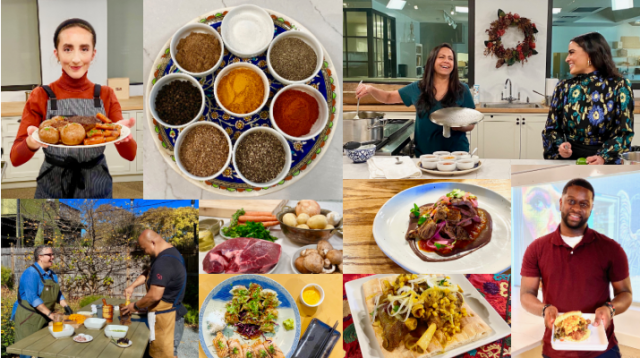 Behind the scenes of Relish, season three
Food can take you places – join Chef Yia Vang as he tastes the world without leaving Minnesota.
10 new episodes
Producers: Amy Melin & Brittany Shrimpton
---
Bring Her Home (working title) | Airs Early 2022
1-hour long documentary, Available via Broadcast & PBS App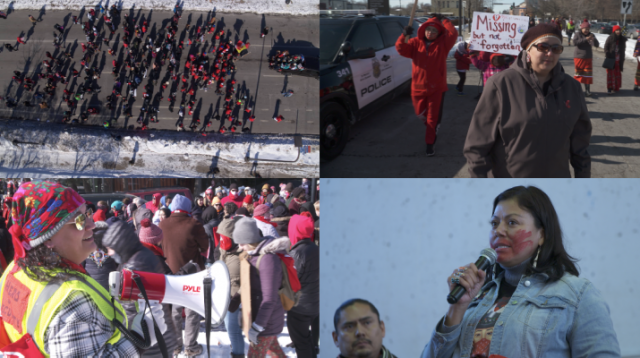 Behind the scenes of Bring Her Home
Of the 5,712 missing and murdered indigenous women counted in 2016, only 116 were logged in a Department of Justice database. This hour-long documentary will confront this human rights crisis through the lens of three indigenous woman fighting to honor their missing and murdered relatives.
Producer: Leya Hale (Dakota and Diné)
---
Mashopolis (National) | Airs TBD


Twin Cities Public Television (TPT) will partner with Oasis Animation to create and distribute nationally in English and Spanish a new educational TV program called Mashopolis. By exploring the fictional city of Mashopolis, which is always under construction, young children ages 5-8 will learn about all the jobs necessary to build the city and keep it going. Along the way, they will develop Executive Functioning (EF) skills such as collaboration, decision-making, and problem-solving. TPT will work with additional partners to develop learning games and other digital media, and to implement community-based outreach programs across the country.
---
IN CASE YOU MISSED IT:
Moving Lives Minnesota: Stories of Origin & Immigration (MLMN), an initiative by the PBS stations of Minnesota, explores the histories of the many Minnesota communities. Coming to Mni Sota, explores conflicts, contradictions and solidarity among the millions who have moved through, and to, Minnesota. For hundreds of years, the arrival of those from around the world has changed Minnesota's identity and caused disruption for those already here. By examining our state's narratives, communities reveal unique stories that lead to greater understanding.
---

"The Twin Cities is known for its vibrant performing arts community, and we have some of the best concert halls and theaters — big and small — in the country. TPT has created a new television and digital streaming initiative, called Stage, designed to celebrate and uplift Minnesota arts organizations. This program is essential during a challenging time when many performance spaces are closed due to the COVID-19 pandemic. Stage will offer a wide variety of artists and organizations the opportunity to share their artistry of music, theater, and dance in a new virtual way on broadcast television statewide and online."
— Sylvia Strobel, President & CEO, Twin Cities PBS
---
Minnesota Hardcore is a fast-paced, musical docu-series that examines the punk scene in the Twin Cities from 1980 to 1985. The Minnesota scene was a close-knit community of artists and fans that encouraged culture and spawned huge talents like Hüsker Dü, The Replacements, Soul Asylum, Rifle Sport and more.
---
Happy new year and stay tuned as we continue to feature upcoming shows on TPT.
© Twin Cities Public Television - 2020. All rights reserved.
Read Next