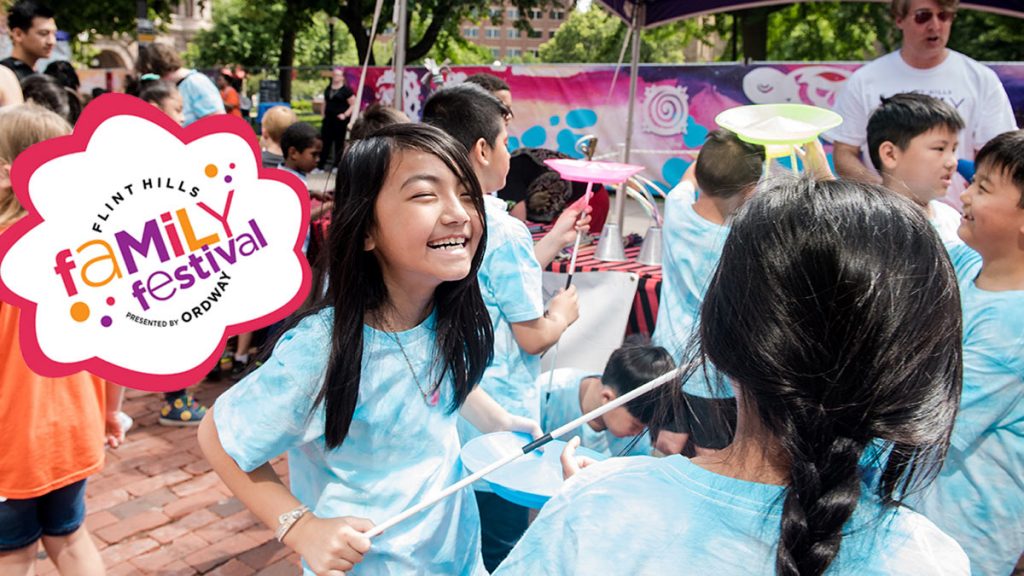 By Shya Tran
June in the Twin Cities is an exciting time filled with an array of festivals and events that are perfect for families of all ages. The weekends are a time for families to get outside, enjoy good food, listen to live entertainment, learn something new, and create lasting memories.
At TPT Learn, we understand the challenges faced by parents who are constantly juggling various responsibilities. Our mission is to alleviate the stress of planning weekend activities. With this in mind, we have curated a list of the best festivals and events taking place in the Twin Cities and the greater metro area throughout June 2023.
Whether you wish to commemorate Juneteenth, celebrate Father's Day, demonstrate your support for the LGBTQ+ community, or indulge your children in a day filled with amusement, you're sure to find something to your liking on our list.
13 Family-Friendly Local Events for June
Flint Hills Family Festival (June 2 – 3): This festival features a variety of performances, activities, and workshops for all ages, including dance, music, theater, and art. Saturday performances inside the Ordway are $5 to attend. KOO KOO KANGA ROO will provide a free outdoor performance to close the festival on Saturday, June 3 at 3:15pm.
Edina Art Fair (June 2 – 4): The Edina Art Fair features over 200 juried artists from around the country. There's something for everyone to enjoy, from paintings and sculptures to jewelry and pottery.
TC West Metro Asian Fair (June 3): Enjoy different types of delicious Asian food, watch dynamic and elegant performances, participate in fun and family-friendly activities, and discover colorful cultural displays at this free event in Plymouth.
Grand Old Day (June 4): Grand Old Day is the largest free festival in the Midwest and features live music, food, art, and activities for all ages. The festival takes place on Grand Avenue, a historic street in St. Paul, and is a celebration of the city's diversity and community spirit.
World Refugee Day Festival (June 11): This festival celebrates the diversity of cultures and experiences that refugees in Minnesota bring to our community. There will be free live entertainment, food and vendors, children's activities, a community resource fair, and interactive educational displays.
MarketFest (June 15 – 27): MarketFest features more than 180+ street vendors, themed weeks, and summer entertainment in downtown White Bear Lake.
Stone Arch Bridge Festival (June 17 – 18): This festival features over 200 artists and culinary artists, as well as live music, a car show, and a variety of family-friendly activities.
Father's Day Food Truck Festival (June 18): Enjoy live racing at Canterbury Park, located in Shakopee, with over 10 food trucks at this event.
Juneteenth Minnesota – West Metro Block Party (June 19): Event highlights include two stages with live entertainment and speakers, free mini carnival, games and DIY activities, exhibition about slave history, and dozens of black-owned businesses.
Party for the Parks (June 21): Help raise funds for St. Paul parks and enjoy live music, bouncy houses, "Mudonna" from St. Paul Saints, and dance to the Johnny Brown Experience at this event.
Twin Cities Pride Festival (June 22 – 25): This festival is an annual celebration of the LGBTQ+ community in the Twin Cities. The festival features a parade, live music, food vendors, and a variety of other activities.
Minnetonka Summer Fest (June 24): Enjoy a variety of activities including inflatables, sports challenge, climbing wall, water wars, tot trot, pickleball tournament, food trucks, beer and wine, and live music by the Okee Dokee Brothers and Synergy. The event will conclude with fireworks.
Hopkins Food Truck Festival (June 24): Free event featuring over 50+ food trucks and live entertainment.
June in the Twin Cities is buzzing with numerous family-friendly festivals and events. These are just some highlights among many. Explore TPT Learn, where you can discover games, shows, and activities for your kids to enjoy all summer long.
© Twin Cities Public Television - 2023. All rights reserved.
Read Next