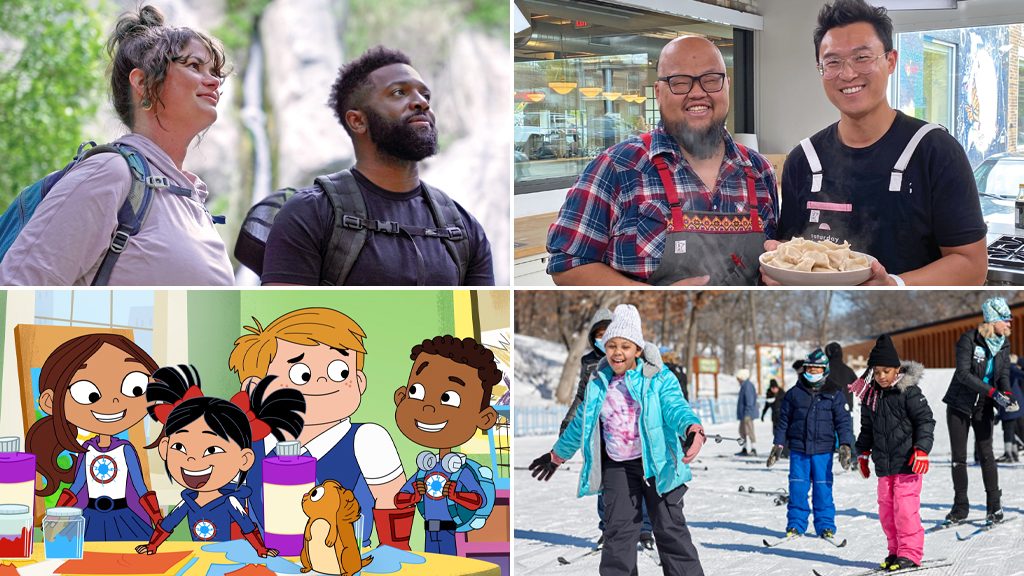 We are proud to share our Report to Community 2022.  
Twin Cities PBS (TPT) puts our audience first. We enrich our community by meeting the needs of our viewers, making an impact, and sharing Minnesota's stories and storytellers with local, regional, and national audiences. We do this work with you, for you, and because of you.  
The Report to Community is an opportunity to look back at what we have accomplished over the last year. Read the Report. 
This year, our work was guided by the aims of the strategic plan we launched in January of 2022. We served the needs of our audiences and communities by creating more accessible programming that supported social change and fostered a culture of inclusion and learning.  
In a year of challenges, TPT saw the opportunity to inspire, build, and create.  
With our community we inspired exploration, action, awareness, change, and connection.  
With our community we built partnership, confidence, and skills.  
With our community we created critical networks, conversations, and innovation. 
With this report, we are also looking forward. You will see early looks at new programming and learn more about our multi-platform strategy, which is one way we are meeting the needs of audiences. By creating broadcast, streaming, and web-based content, we are adapting to evolving technologies, leaning into TPT's tradition of innovation, and living up to our commitment to make our content accessible to all audiences.  
Thank you to all our members, donors, friends, and audiences across the state who have supported our work. Stay tuned to tpt.org/storyboard for much more to come in 2023. 
© Twin Cities Public Television - 2023. All rights reserved.
Read Next