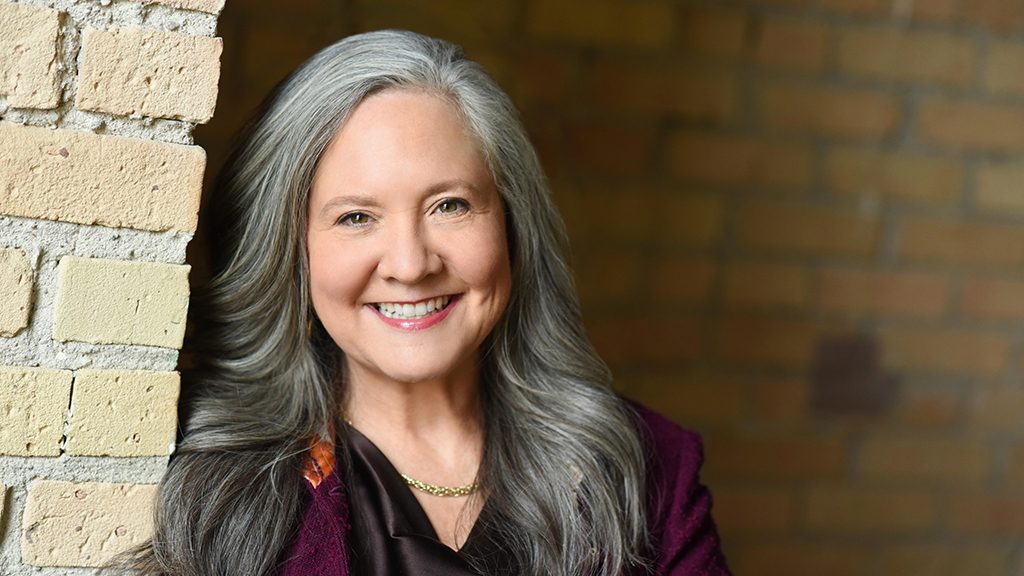 By Marla Holt
Twin Cities Public Television (TPT) has launched a four-year strategic plan that focuses on six goals: Create welcoming and inclusive environments; increase representational diversity; accelerate operational excellence; grow revenue for strategic priorities; engage audiences with valued, trusted, accessible, and personalized programming; and advance a data-first culture.
President and CEO Sylvia Strobel joined TPT in 2020. Before TPT, she held leadership roles at Ideastream Public Media in Cleveland, Ohio, American Public Media Group, the Alliance for Women in Media, Pennsylvania Public Television Network, and the Corporation for Public Broadcasting. She co-founded the law firm of Lehmann Strobel PLC, and holds degrees from St. Olaf College, Mitchell Hamline School of Law, and the Carlson School of Management at the University of Minnesota.
Strobel is prepared to use her skills to push TPT forward in innovating and growing as a top-tier public media organization. "I believe we've got the best creative team in the country at TPT," she says. "We have the opportunity to leap forward, from both a content and a technology standpoint, to better serve our community and become the nation's standout public media station."
Shortly after Strobel's arrival at TPT in February 2020, the pandemic hit. Leading TPT through a global crisis informed her vision and goals for TPT's future.
"A real awakening for us early in the pandemic was realizing we needed to double down on our educational programming," Strobel says.
TPT Learn became an essential free resource for educators, parents, and caregivers, providing easily accessed materials and enhanced programming that supplemented TPT's already stellar content.
To reach diverse communities during the pandemic, TPT ramped up its content on TPT NOW, the nation's first 24/7 TV channel to broadcast health, safety, weather, traffic, and emergency information in English, Spanish, Hmong, and Somali. Included on TPT NOW were the state governor's weekly COVID-19 press conferences and updates from local and state health officials.
"That was a true defining moment for TPT, in that we served the community in a way that no one else was doing at the time," Strobel says. "That's what public media is all about."
More and more people turned to TPT for music programming during the pandemic, revealing an opportunity to further engage viewers by launching STAGE, a platform that will partner with arts organizations to showcase musicians from around the state.
"We look forward to working more with Minnesota's musicians and performing arts organizations, in order to share their incredible craft and make music accessible to all," Strobel says.
Another key initiative of TPT's strategic plan is to leverage content, events, and collaborative community engagement practices to address structural inequities and support social change. Following George Floyd's murder, TPT produced a multi-media storytelling initiative, Racism Unveiled, that explored the history and impact of systemic racism on Black, Indigenous, and communities of color. Additionally, One Year Later examined the state of the worldwide movement that demanded racial justice and police reform.
TPT relies on its award-winning news and public affairs program, Almanac, to bring community leaders together to illuminate and dissect societal challenges. TPT has also been a national leader in the documentary space. Recent productions include the powerful Jim Crow of the North about racial housing covenants in the Twin Cities and Armed with Language about Minnesota's little-known military intelligence school during World War II that trained Japanese Americans to be translators.
"We hope our content facilitates conversations between communities and helps all of us connect and engage. " Stroble says.
As TPT moves into the next decade, Strobel expects the organization to transform its programming and services by investing in the station's storytelling strengths—history, arts and culture, public and civic affairs, and education. Its work will also reflect the communities TPT serves by integrating the core principles of IDEA—inclusion, diversity, equity, and accessibility—across the enterprise at every level.
"Our work takes resources, and we are fortunate to have longtime members, donors, foundations, and business partners who believe in our mission and programming, and who invest in our innovation and growth," Strobel noted. "We have the opportunity and obligation to steward the resources entrusted to us to grow as a community asset and civic institution, accessible to all and amplifier of stories that make our community and country extraordinary."
© Twin Cities Public Television - 2021. All rights reserved.
Read Next