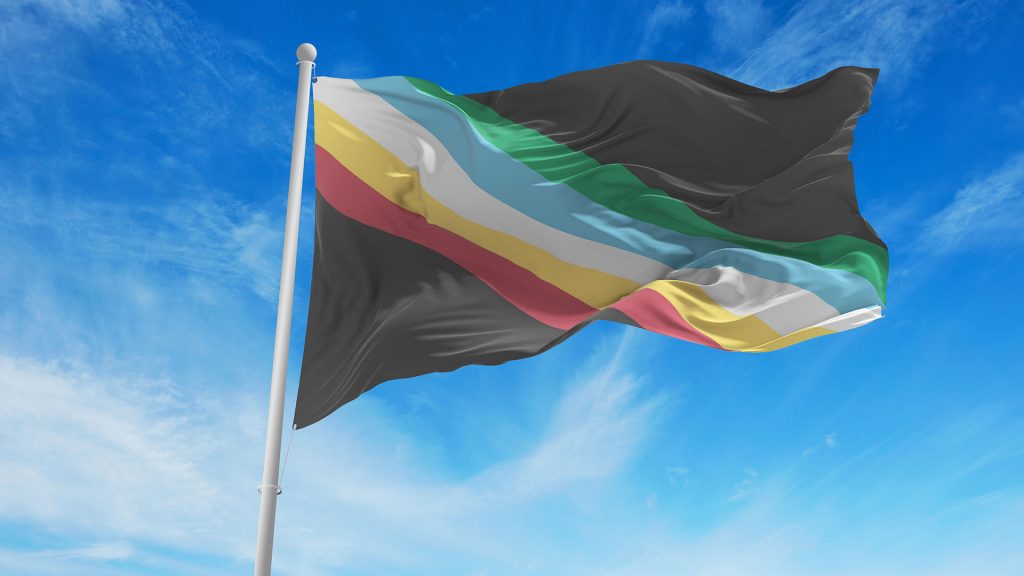 Join us in celebrating Disability Pride Month this July! Marking the anniversary of the Americans With Disabilities Act (July 26, 1990), Disability Pride Month celebrates and advocates for the rights of disabled people.
According to a recent report from the CDC, "up to 1 in 4 adults in the United States have some type of disability." Despite this significant number, people with disabilities are often underrepresented and excluded in various aspects of society. Disability Pride Month aims to bring attention to these issues and honor the diverse group of individuals whose struggles, achievements, and history have been largely overlooked.
Be a part of the celebration! We have a lineup of content you can stream that showcases the rich history, culture, and experiences of people with disabilities.
---
TPT ORIGINALS

---
Almanac | The Americans With Disabilities Act Turns Thirty
In this Almanac segment, Margot Cross with the Minnesota Council on Disability talks all that has changed in the first 30 years of the Americans with Disabilities Act.
---
Inclusion in schools, the workforce, and the community is changing the prospects of Minnesotans with developmental disabilities.
---
In Minnesota, Jenny, Hope, Dani and Amelia face down pollution on the Mississippi River, and collect data to track plastic pollution in the watershed. The girls host a river clean up event and encourage other kids to become stewards of the river, and their local waterways.
---
SubCultured | This Blind Gamer Teaches Me to Play Mortal Kombat
Carlos Vasquez is a competitive Mortal Kombat player that's competed at EVO, the largest fighting game tournament in the world. He's also completely blind. Carlos is part of a community of blind gamers that support each other, and even consult with developers on how to improve their games.
---
DOCUMENTARIES

---
American Masters | Becoming Helen Keller
Revisit the complex life and legacy of the author, advocate and human rights pioneer. Helen Keller, who was deaf and blind, used her celebrity and wit to champion rights for women, people with disabilities and people living in poverty.
---
American Masters | Renegade Pilot: Kitty O'Neil
In this digital series, musician and disability inclusion advocate Lachi explores the cultural contributions of people with disabilities and how they transformed America. This pilot episode investigates the amazing life and accomplishments of deaf stunt legend and speed racer Kitty O'Neil.
---
Independent Lens | Matter of Mind: My ALS
Amyotrophic lateral sclerosis (ALS) is a neuromuscular disease with an average survival time of 2-5 years from diagnosis. In this intimate exploration, three people with ALS, or Lou Gehrig's disease, bravely face different paths as they live with this progressively debilitating illness.
---
POV | The Beautiful Colors of Jeremy Sicile-Kira
Jeremy Sicile-Kira uses painting to transcend his disability and communicate his dreams to others.
---
Spurred by the spectacle of a circus tent outside his Oakland apartment, a disabled filmmaker launches into a meditative journey exploring the history of freakdom, vision, and (in)visibility. Shot from director Reid Davenport's physical perspective – mounted to his wheelchair or handheld – I Didn't See You There serves as a clear rebuke to the norm of disabled people being seen and not heard.
---
PUBLIC AFFAIRS

---
PBS NewsHour | A Brief But Spectacular Take on the Disability Rights Movement
Since childhood, Judy Heumann has faced ableism — institutionally, socially, and personally. New York's public school system prevented her from enrolling, and she was often bullied or excluded by her own peers. After a lifetime of activism, she is finally seeing a shift in how people with disabilities are viewed and treated. She gives us her Brief But Spectacular on the disability rights movement.
---
PBS NewsHour | How a Camp for Disabled Children Changed Lives
Can summer camp change the world? The documentary "Crip Camp" makes the case that one particular camp impacted the lives not only of the young people there but the culture at large, through the fight for disability rights. The film is brought to us from the production company of Barack and Michelle Obama. Jeffrey Brown has a look for our arts and culture series, CANVAS.
---
© Twin Cities Public Television - 2023. All rights reserved.
Read Next