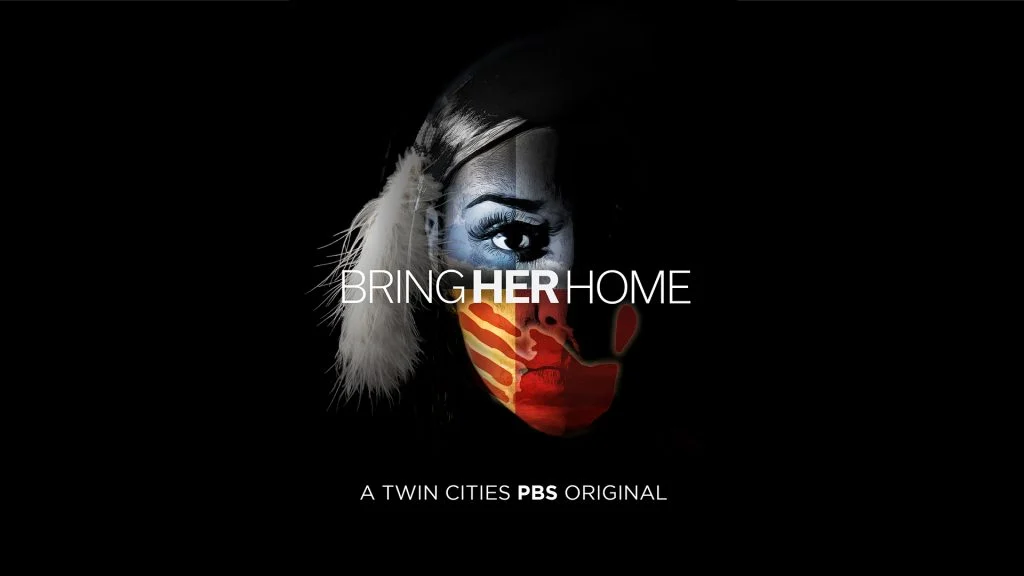 SAINT PAUL, MN (September 27, 2022) –Twin Cities PBS (TPT) announces the inclusion of the "Bring Her Home" documentary in the ImagineNATIVE Film + Media Arts Festival. The documentary is screening on Wednesday, October 19 at 7:00 pm ET in Toronto and online through ImagineNATIVE's watch platform from October 24-30.
The ImagineNATIVE Film + Media Arts Festival celebrates Indigenous storytelling in film, video, audio as well as digital and interactive art through screening, exhibitions, special events and more.
"Bring Her Home" is a documentary and community engagement initiative sharing the untold story of three Indigenous women – an artist, an activist and a politician – who are fighting to vindicate and honor their missing and murdered relatives. The documentary is co-produced with Vision Maker Media, a public media organization that encourages and empowers Native people to tell their stories.
"We are honored "Bring Her Home" will be screened during ImagineNATIVE," said Director and Producer Leya Hale of the Sisseton Wahpeton Dakota and Diné Nations. "Together, the film and the festival drive public awareness toward the challenges Indigenous communities face and inspire hope by showcasing the powerful and creative voices of Indigenous communities."
"ImagineNative provides an incredible opportunity to continue sharing "Bring Her Home's" important story of hope and healing with Native communities," said Lesley Goldman, Chief Content Officer at TPT. "And we are so proud that Leya's work will be showcased alongside so many impressive works of Indigenous content."
The 23rd annual festival will take place in Toronto October 18-23, 2022, and online October 24-30, 2022. To learn more about the ImagineNATIVE Film + Media Arts Festival, visit imaginenative.org.
###
About Twin Cities PBS 
Twin Cities PBS (TPT)'s mission is to enrich lives and strengthen our community through the power of media. Established 64 years ago, TPT now operates as a public service media organization that harnesses a range of media tools to serve citizens in new ways — with multiple broadcast channels, online teaching resources, educational outreach and community engagement activities reaching more than 2 million people each month. Over its history, TPT has been recognized for its innovation and creativity with numerous awards, including Peabody awards and national and regional Emmy® Awards. Find more information at tpt.org.
About imagineNATIVE Film + Media Arts Festival
The imagineNATIVE Film + Media Arts Festival is the world's largest Indigenous festival showcasing film, video, audio, and digital + interactive media made by Indigenous screen-content creators. The Festival presents compelling and distinctive works from Canada and around the globe, reflecting the diversity of Indigenous nations and illustrating the vitality and dynamism of Indigenous arts, perspectives, and cultures in contemporary media.
© Twin Cities Public Television - 2022. All rights reserved.
Read Next