For many of us, the Minnesota State Fair represents tradition, family and the end of summer. Filled with endless opportunities to indulge all five senses, the State Fair offers us a taste of what makes Minnesota so special. It also offers many ways to connect with each other. It truly is the "Great Minnesota Get-Together."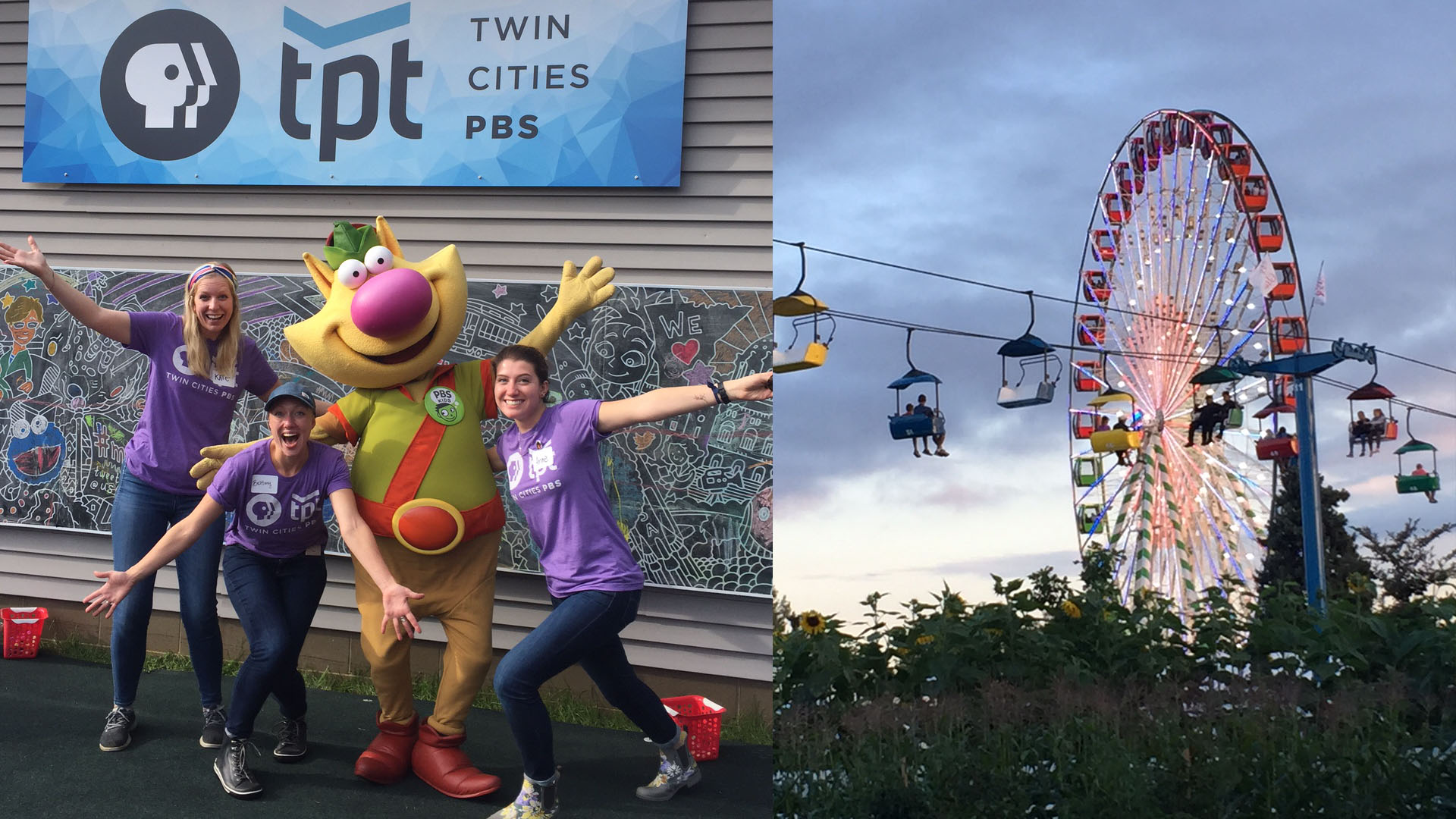 In 2020, the State Fair was closed for the first time since 1946 when it was closed due to an outbreak of polio. Although the State Fair is now open this year, it presents challenges for our community as we face the fast-spreading COVID-19 Delta variant.
In order to prioritize safety, TPT has decided to scale back our presence at the Fair this year, forgoing our usual Almanac at the Fair live taping, activities at our booth and daily characters in the parade.
We will, however, continue to offer at the TPT booth, a quiet, private parent and baby area located behind TPT's booth in partnership with Minnesota PRAMS. Our booth is located at the corner of Underwood and Lee and will be open from 9 a.m. – 9 p.m. daily.
We will miss the daily interactions with our members and friends, but look forward to next year when we can hopefully all join together once again. We invite you to make a donation of support and to join the TPT family by becoming a member online this year at the link below:
Despite the disappointment of this year's turn of events, we are still excited to celebrate the treasured traditions, history, and storytelling that make the Minnesota State Fair so unique! Join us for our State Fair Stories series of Storyboard posts celebrating State Fair traditions right here at TPT.org throughout the duration of the Fair.
© Twin Cities Public Television - 2021. All rights reserved.
Read Next