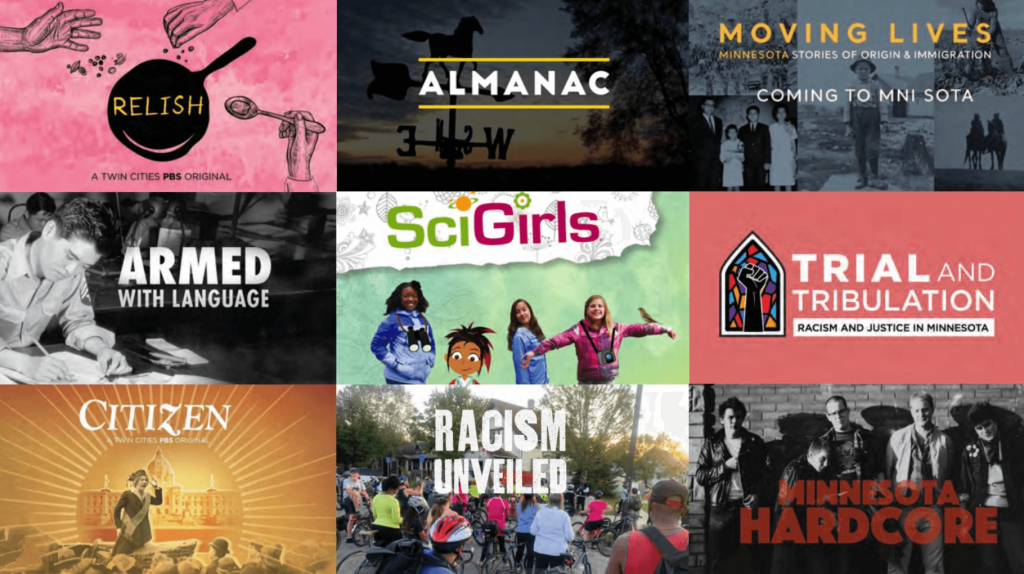 To our members, friends, and audiences across the state of Minnesota, we are proud to announce that TPT has published our Report to the Community 2021. Read the report now.
We are excited to look back at all we've accomplished over the course of a turbulent year marked by pandemic-fueled uncertainties. If there is one critical tenet that we hold fast and true as an organization and one that has become especially important in 2021 it's that we put our audiences at the center of everything we do. In 2021, our mission remained as vital as ever: We provide trusted and accessible content that helps our communities stay connected.
With this report, we are also looking forward. With new leadership, a changing Minnesota, and evolving technologies, TPT is rolling out a new four-year strategic plan. The last year has been one of challenges and crisis, as well as innovation and experimentation. Our staff, volunteers, stakeholders, and communities have learned what we can do together – and what we should let go.
Our strategic plan will help us grow and evolve as an organization by focusing on 6 key areas:
Creating welcoming and inclusive environments.
Increasing representational diversity.
Accelerating operational excellence.
Growing revenue for strategic priorities.
Engaging audiences with valued, trusted, accessible, and personalized programming.
Advancing a data-first culture.
Stay tuned for more information regarding our ambitious strategic plan for TPT 2030.
© Twin Cities Public Television - 2021. All rights reserved.
Read Next