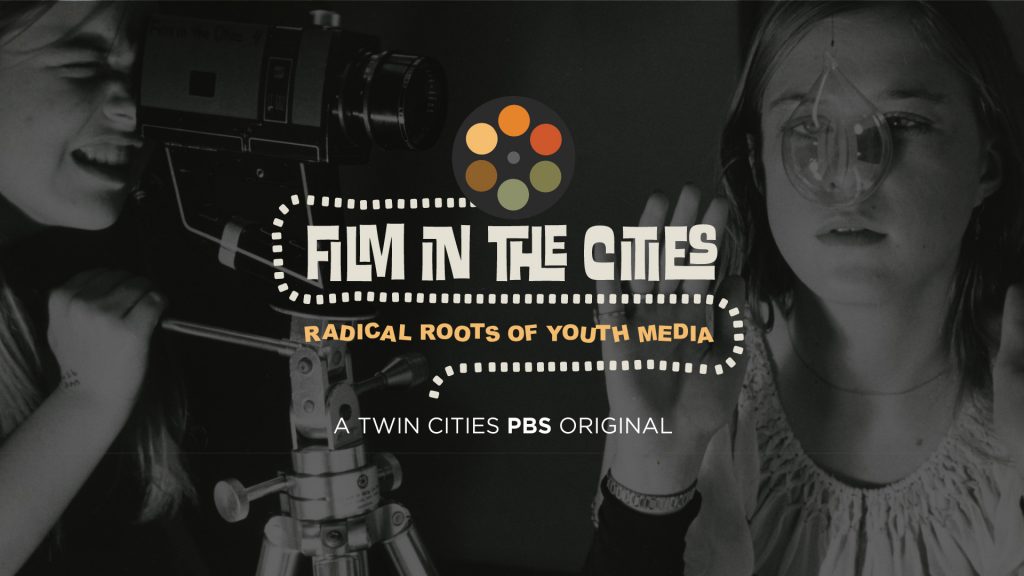 ST. PAUL, MN – Twin Cities PBS (TPT) announced the release of Film in the Cities: Radical Roots of Youth Media. Airing as part of the local history series Minnesota Experience, the documentary explores the story of a group of young artist-teachers who started a groundbreaking arts education program centered on filmmaking. This film program, Film in the Cities, was eventually instrumental in the education and development of Minnesota's professional and creative film community. The documentary will be broadcasted locally on TPT 2 and available for streaming on tpt.org starting Feb. 21, 2022.
In its early days, the group provided a space for Twin Cities teens to express themselves, and the documentary follows the students through their first decade of experimentation with filmmaking. Film in the Cities ultimately became a groundbreaking media arts and education initiative which helped to develop the local Minnesota professional and creative film community. Laced throughout the documentary, the 1970s student films propel the story forward with a blend of gravity and teenage shenanigans at notable Twin Cities hangouts like Saint Louis Park's Roller Garden. The result is a mixture of infectious imagination, whimsy, and serious reflection on the social and political issues that peppered the decade.
"Kids just don't feel like they have a voice," said veteran media maker and former FITC student, Paul Auguston. "Film in the Cities gave us a voice."
"Film in the Cities was a crucial step on my path as a filmmaker," said TPT Executive Producer and FITC Alumni Daniel Bergin. "Media artists and professionals in Minnesota all have a connection to the organization and its impact. But in making this documentary, it was amazing to learn about the origins of the organization and the origins of youth media in Minnesota from the generation before us Gen X filmmakers of the 80s and 90s."
A press kit including photos and the trailer for the documentary can be found here. Password: FilmInTheCities
A press screener of the film can be found here.
To learn more about Film in the Cities, click here.
###
About Twin Cities PBS
Twin Cities PBS (TPT)'s mission is to enrich lives and strengthen our community through the power of media. Established 64 years ago, TPT now operates as a public service media organization that harnesses a range of media tools to serve citizens in new ways — with multiple broadcast channels, online teaching resources, educational outreach and community engagement activities reaching more than 2 million people each month. Over its history, TPT has been recognized for its innovation and creativity with numerous awards, including Peabody awards and national and regional Emmy® Awards. Find more information at tpt.org.
© Twin Cities Public Television - 2021. All rights reserved.
Read Next