This past Saturday TPT was proud to take home nine awards at the 22nd annual Upper Midwest Regional Emmys held at the Radisson Blu in Bloomington.
We're so proud of this massive achievement and want to thank our many hardworking colleagues and loyal members who helped make this happen.
Check out the winners and stream below.

---
WINNER Historical/Cultural/Nostalgic – Short Form Content
Susan Thao Producer/Director/Host
The Hmongs are often affiliated with the Vietnam war and it's post-Vietnam creation, the "Story Cloth," an embroidered tapestry. Little is known about this civilization or their traditional textiles before the Vietnam war, which is why, in this episode of Worn Within, Susan explores a pre-war embroidery art called Paj Ntaub.
Or watch using the PBS Video App
---
WINNER Historical/Cultural/Nostalgic – Long Form Content
Daniel Bergin, Writer/Producer

The Lost Twin Cities programs revisit places of the past that no longer exist in Minneapolis and St. Paul. The five programs recall lost chapters in Twin Cities history.
Or watch using the PBS Video App
---
WINNER Health/Medical – Long Form Content
Brittany Shrimpton, Producer/Editor

Artists' reflections on the pandemic, hosted by Dr. Jon Hallberg and Dr. Renée Crichlow. Partnership with the University of MN Medical School.
Or watch using the PBS Video App
---
WINNER Entertainment – Long Form Content
Lisa Blackstone, Director, Abdifatah Abdi, Producer

VocalEssence — the choral powerhouse — sings the holiday spirit with a new Welcome Christmas concert for our COVID-19 times. From the historic Plymouth Congregational Church in Minneapolis, MN.
Or watch using the PBS Video App
---
WINNER Children/Youth/Teen
Daniel Bergin Writer/Producer

A series of short-form spots on Minnesota history produced for kids, bringing together children's and educational programming with local history in bite-sized history broadcasts. These PSAs, produced by the team behind the Emmy-award-winning history documentaries featured on Minnesota Experience, introduce young viewers and families to diverse people and events from the state's past.
Or watch using the PBS Video App
---
WINNER Politics/Government – Long Form Content
Kari Kennedy, Series Producer, Mary Lahammer Host/Producer

Broadcasting live during the legislative session as bills are passed and deals are made. All the most important lawmakers and decision makers from every corner of the state make regular appearances in live debates, committee highlights and floor action. Almanac at the Capitol is hosted by Mary Lahammer.
Or watch using the PBS Video App
---
WINNER Military – Short or Long Form Content
Katie O'Rourke Director/Producer, Daniel Bergin Executive Producer

Minnesota was home to a little-known military intelligence school during WWII that trained Japanese Americans to be translators. Primarily recruited from concentration camps on the West Coast, these men and women, served while many of their families remained imprisoned. For their efforts it is said that they "shortened the Pacific War by two years and saved possibly a million American lives."
Or watch using the PBS Video App
---
WINNER Documentary Cultural
Steve Spencer, Producer, Leya Hale, Producer

Coming to Mni Sota explores conflicts, contradictions and solidarity among the millions who have moved through, and to, Minnesota. For hundreds of years, the arrival of those from around the world has changed Minnesota's identity and caused disruption for those already here. By examining our state's narratives, communities reveal unique stories that lead to greater understanding.
Or watch using the PBS Video App
---
WINNER Documentary Historical
Daniel Bergin Writer/Producer, Katie O'Rourke, Producer

Citizen explores the multigenerational march of Minnesota women and all they hoped would come with the vote. From pioneering activists like Sarah Burger Stearns to Progressive Era leaders like Nellie Griswold Francis, the vote was seen as a mark of fuller citizenship and tool of change for concerns like healthcare, children, and women's rights.
Or watch using the PBS Video App
---
WINNER Silver Circle Award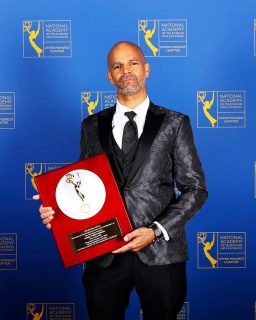 The Silver Circle recognizes individuals who have made a significant contribution to television well above what is required of their job in service to either the industry, NATAS, the community, or to people training for a career in film. This year, Daniel Bergin is an honoree.
---
To see a full list of nominees, check out this list and to support TPT, learn more here.
© Twin Cities Public Television - 2021. All rights reserved.
Read Next