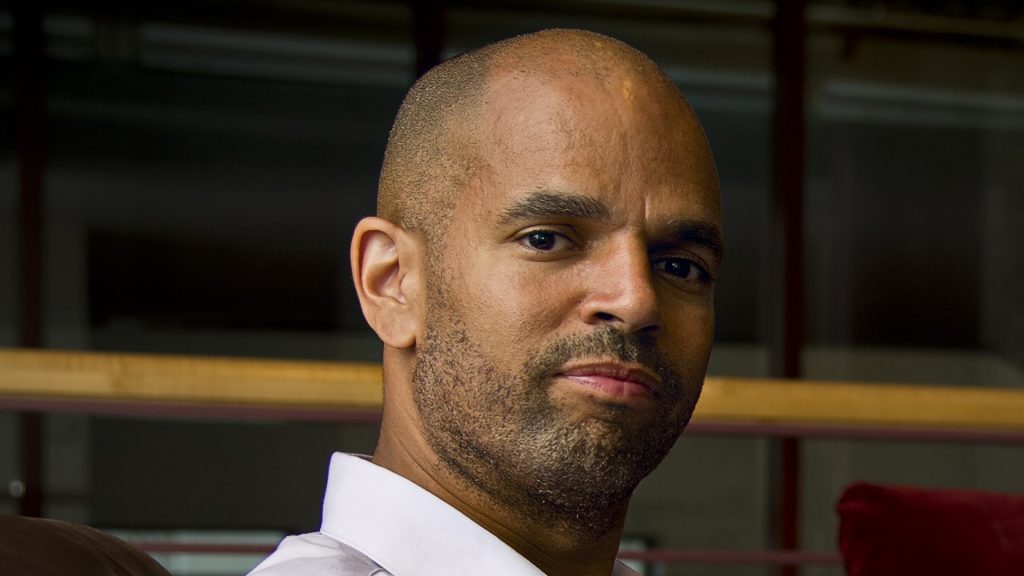 Daniel Bergin, Executive Producer for Twin Cities PBS (TPT), has been inducted into the Upper Midwest Emmy® Silver Circle and will be honored at the 22nd Annual National Academy of Television Arts (NATAS) – Upper Midwest Emmy® Awards on Saturday, Oct. 9, 2021. The Silver Circle recognizes individuals who have made a significant contribution to television well above what is required of their job in service to either the industry, NATAS, the community, or to people training for a career in film.
As a long-time producer for Twin Cities PBS, Daniel Bergin has created media that explores diversity, history and community through restorative storytelling. Bergin has won 15 regional Emmys for productions including Jim Crow of the North, North Star: Minnesota's Black Pioneers, Out North: MNLGBTQ History, Make it OK: Mental Illness & Stigma and Slavery by Another Name: Behind the Scenes. His documentary, With Impunity: Men & Gender Violence, was named "Best Documentary of 2012" by Mpls/St. Paul Magazine. In the 1990s, Daniel Bergin co-produced the groundbreaking Don't Believe the Hype, TPT's award winning youth media program.
Bergin's narrative films have screened at the American Film Institute, KQED San Francisco's Living Room Film Festival, the Martha's Vineyard African American Film Festival, The Minneapolis-St. Paul International Film Festival, The Chicago International Children's Film Festival, and the Hollywood Black Film Festival.
TPT is proud of the incredible work Daniel Bergin continues to create as he is an exemplary example of the innovation and excellence TPT strives for in the public media sphere. It is an honor to have a Silver Circle inductee within the organization.
© Twin Cities Public Television - 2021. All rights reserved.
Read Next