Memorial Day is observed on the last Monday of May to honor the men and women who died while serving in the U.S. Military. It is an important time to remember the history of the military and all those who have fought for this country. In honor of the holiday, TPT has pulled together a list of programs documenting the stories surrounding these historic wars.
See below 18 programs in honor of Memorial Day to watch on TPT Passport.
---
Stream Your Favorite Shows Now
TPT Passport is a member benefit that gives you extended access to an on-demand streaming library of PBS and TPT shows, including full seasons of many favorites like
World on Fire
,
Poldark
,
The Great British Baking Show
, and many, many more. Make a qualifying donation so you can start enjoying TPT Passport on your computer or with the
PBS Video App
on your favorite streaming device, mobile device or Samsung smart TV!
---
Twin Cities PBS Originals
Going to War
What is it really like to go to war? For millennia, only warriors could really answer that question. This documentary takes us inside the experience of battle and reveals the soldier's experiences as never before. War is the ultimate paradox. Filled with terror, pain and grief, it also brings exhilaration, and a profound sense of purpose. Going to War helps us make sense of this paradox and get to the heart of what it's like to be a soldier in times of war.
The People's Protectors
Four Native American veterans reflect on their experiences in the military during the divisive Vietnam War and how their communities helped them carry their warrior legacy proudly. From the Marine Corps to the Navy to the US Army veterans Valerie Barber, Art Owen, Sandy White Hawk, Vince Beyl, and civilian eyapaha (announcer) Jerry Dearly recall their memories of one of the most controversial wars in United States history.
We're in This Together
Veterans and families associated with deployments dating back to Desert Storm talk about how they coped with military deployments from home and overseas. Co-produced with the Anoka County Historical Society.
Heroes and History
Since the 1880s the Minneapolis Veterans Home has provided respite and care for our veterans. Learn about the people who call this historic space home. Co-produced with MDVA.
Armed with Language
Minnesota was home to a little-known military intelligence school during WWII that trained Japanese Americans be to translators. Primarily recruited from concentration camps on the West Coast, these men and women, served while many of their families remained imprisoned. For their efforts it is said that they "shortened the Pacific War by two years and saved possibly a million American lives."
A Dog's Service
From nightmare interruption to lessening anxiety, well-trained service dogs can provide veterans living with PTSD wide-ranging help that can allow the veteran to return to a closer-to-normal life. Produced with Believet.
Minnesota Remembers Vietnam: America's Secret War
Stories originating in places like Willmar, Bemidji, St. Paul, Fort Campbell, and South Vietnam provide personal perspectives of what the war in Vietnam was like for the teens and young adults who experienced it.
Women Serving in War
From the war zone to life back home: Three generations of Minnesota's military women share their stories of service from World War II to Vietnam to Afghanistan. Produced with MN Dept of Veterans Affairs.
---
Dramatic Fiction
Atlantic Crossing on Masterpiece
A princess steals the heart of the president of the United States in an epic drama based on the World War II relationship of Franklin Roosevelt and Norwegian Crown Princess Martha. Kyle MacLachlan (Twin Peaks, Sex and the City) stars as Roosevelt, opposite Swedish star Sofia Helin (The Bridge) as Martha.
Royal Flying Doctor Service
Based on remarkable real-life stories, this gripping drama series follows the modern-day heroes of the Royal Flying Doctor Service as they navigate private lives as turbulent and profound as the heart-stopping emergencies they attend to across some of the most beautiful and inhospitable places in the Australian outback.
---
Docu-series
My Grandparent's War
Follow leading Hollywood actors as they re-trace the footsteps of their grandparents and learn how World War II changed the lives of their families and the world.
American Veteran
"There is a very stark line between before boot camp and after boot camp," a veteran recalls. As recruits take the oath to serve, they leave the civilian world to become a soldier, sailor, marine, airman or woman. This is the start of their transformation. Hosted by TV host and Marine Veteran Drew Carey.
---
Ken Burns
The War
This series, directed and produced by Ken Burns and Lynn Novick, explores the history and horror of World War II from an American perspective by following the fortunes of so-called ordinary men and women who become caught up in one of the greatest cataclysms in human history.
The Vietnam War
The Vietnam War is a 10 part, 18-hour documentary film series directed by Ken Burns and Lynn Novick. An immersive 360-degree narrative, the series tells the epic story of the Vietnam War as it has never before been told on film. The Vietnam War features testimony from nearly 80 witnesses, including many Americans who fought in the war and others who opposed it, as well as Vietnamese combatants and civilians from both the winning and losing sides.
The Civil War
Between 1861 and 1865, Americans made war on each other and killed each other in great numbers if only to become the kind of country that could no longer conceive of how that was possible. What began as a bitter dispute over Union and States' Rights, ended as a struggle over the meaning of freedom in America.
---
Full-length Documentaries
Korea: The Never Ending War
Discover more about the world we live in by shedding new light on a geopolitical hot spot. Often considered a "forgotten war," the Korean War was an important turning point in world history that still reverberates today.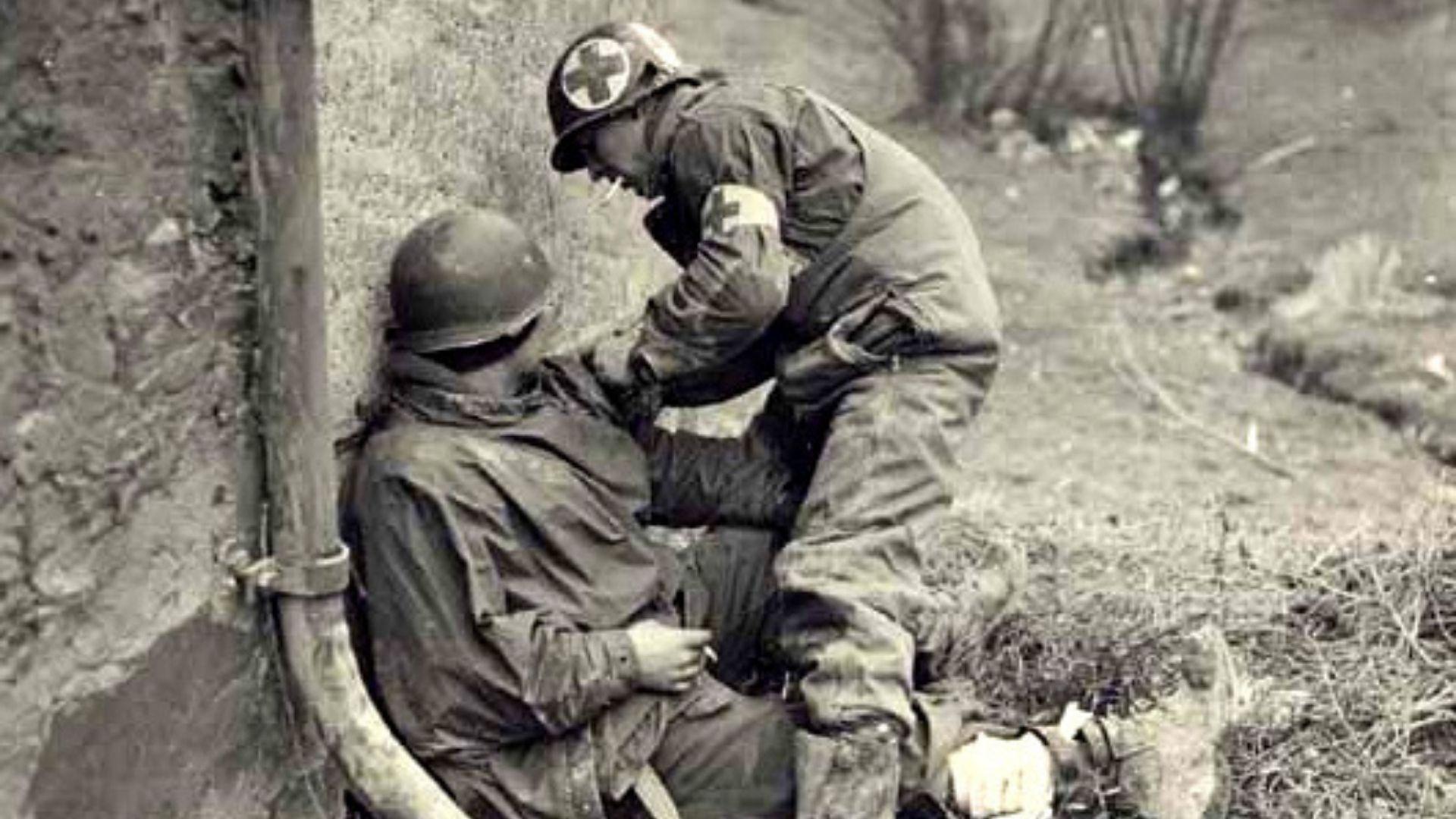 Eagles of Mercy
On June 6, 1944, two young American medics with the 101st Airborne "Screaming Eagles" parachute into France, and become trapped in the small village of Angoville-au-Plain. Medics Robert Wright and Kenneth Moore recount the rigors of basic training, parachuting into Normandy, surviving German anti-aircraft artillery and carrying on their life-saving work.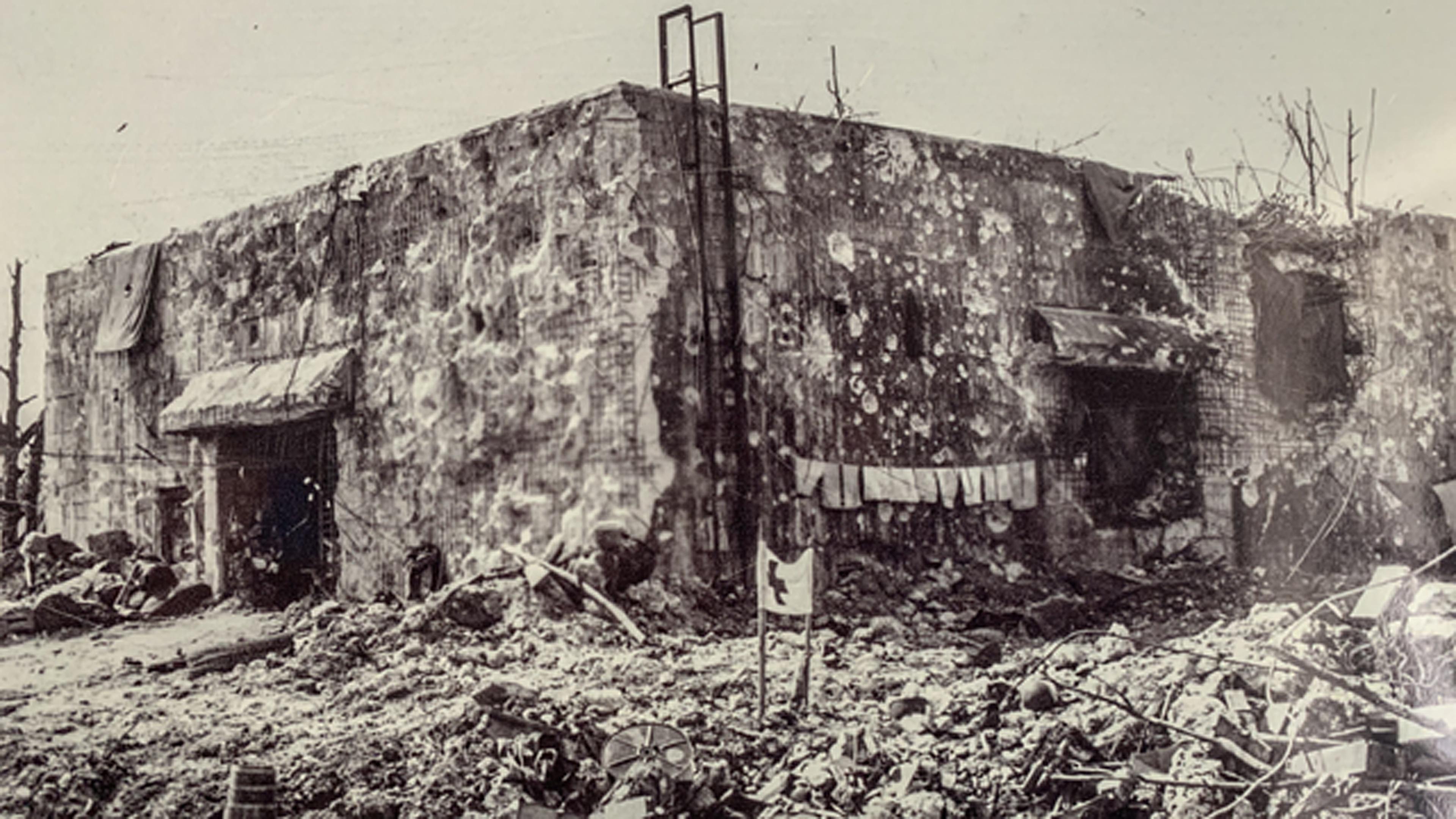 1st to Fight: Pacific War Marines
On the Pacific island of Guadalcanal in 1942, the famed 1st Marine Division — the oldest, largest and most decorated division of the U.S. Marine Corps — defeated Japanese forces in a turning point of WWII. 1st to Fight: Pacific War Marines, narrated by actor Jon Seda, documents the experiences of 1st Marine Division veterans who took part in the historic fight.
Day of Days: June 6, 1944
On June 6, 1944, thousands of Allied servicemen landed on the shores of northern France, tasked with liberating western Europe from Nazi tyranny. To commemorate the 70th anniversary of the Normandy landing, four D-Day veterans gather at the famed Museum of World War II outside of Boston, Mass. to share their experiences from that fateful "Day of Days."
---

© Twin Cities Public Television - 2021. All rights reserved.
Read Next