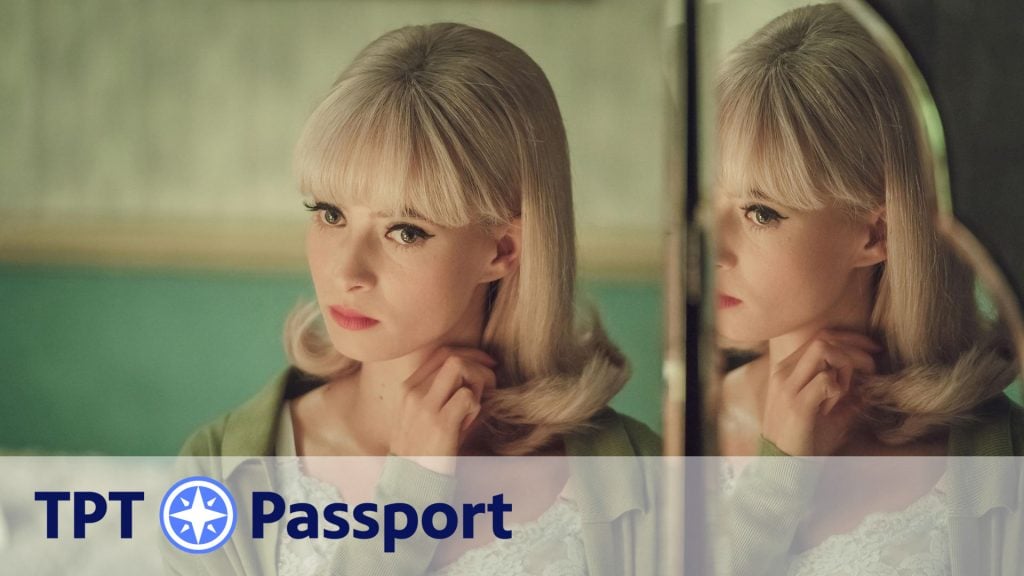 June is here and so are new arrivals on TPT Passport! Check the list for the latest installments of your favorite dramas, new from Antiques Roadshow, Nature, Finding Your Roots and more.
Happy viewing!
---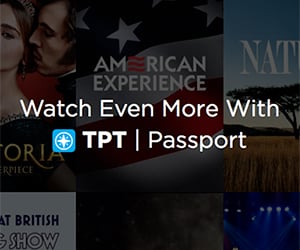 What is TPT Passport?
TPT Passport is a member benefit that gives you extended access to an on-demand streaming library of PBS and TPT shows, including full seasons of many favorites like
Downton Abbey
,
Atlantic Crossing
,
World on Fire
, and many, many more. Make a qualifying donation so you can start enjoying TPT Passport on your computer or with the
PBS Video App
on your favorite streaming device, mobile device or Samsung smart TV!
---
Ridley Road stars newcomer Agnes O'Casey as Vivien Epstein, a young Jewish hairdresser who fits right into London's mod scene, while secretly infiltrating the British neo-Nazi hierarchy on behalf of Jewish antifascists.
---

Italy and the mafia were at war in the early 1990s. Saverio Barone, a determined young prosecutor, steps in to fight for the innocents caught up in the carnage. Based on a true story. From Walter Presents, in Italian with English subtitles.
---
Nature

Follow the life of an old hippo, a king of its kind, and discover the true character of one of Earth's largest land mammals.
The Arctic National Wildlife Refuge in Alaska has long protected survivors of the Ice Age, but this frozen fortress is melting due to climate change. For the caribou, musk oxen, polar bears and Arctic foxes, the Ice Age is slipping away.
Portugal: Wild Land on the Edge

Discover the wildlife and landscapes of Portugal, shaped by its history as a global trading hub. From forest to coast, witness the majesty of the country's wild horses, storks, monk seals, flamingos and more.
---

Follow three women at risk of developing Alzheimer's as they join a groundbreaking study to try to prevent the disease – sharing their ups and downs, anxiously watching for symptoms, and hoping they can make a difference.
---

Head into the unknown with explorer Steve Backshall as he journeys to the world's last unexplored places and faces challenges around the globe, encountering extraordinary wildlife and meeting remarkable people along the way.
---

In June 1943, Los Angeles erupted into the worst race riots in the city to date. For ten straight nights, American sailors armed with make-shift weapons cruised Mexican American neighborhoods in search of "zoot-suiters" — hip, young Mexican teens dressed in baggy pants and long-tailed coats. The military men dragged kids — some as young as twelve years old — and viciously beat them.
---
Great Performances
Now Hear This: Amy Beach American Romantic
Host Scott Yoo and his wife, flutist Alice Dade, perform the work of Romantic era classical composer Amy Beach at Festival Mosaic and uncover Beach's many musical influences. Featuring performances of Beach's works, the duo visits places Beach took inspiration from throughout her life, including an artist residency at MacDowell in New Hampshire.
Now Hear This Florence Price and the American Migration
From Little Rock to Chicago, host Scott Yoo follows the trail of the great African American composer Florence Price.
Now Hear This Aaron Copland: Dean of American Music
Scott Yoo explores the life and work of Aaron Copland, and how he created the American sound.
---
Antiques Roadshow explores fascinating treasures that capture the beauty and power of our natural world, including a Regal Hawaiian guitar, an 1888 Joseph Strong oil painting and a Tiffany glass vase! Guess which is $100,000 to $110,000!
---
Finding Your Roots

Henry Louis Gates, Jr. guides Regina King and Damon Lindelof, the creative forces behind a visionary television series, as they discover that they have more in common than meets the eye.

Henry Louis Gates, Jr. journeys with Erin Burnett, Amy Carlson and André Leon Talley, three guests from diverse backgrounds, as they meet the ancestors who laid the groundwork for their success.
---
See how Adolf Hitler and the Nazis rise to power. In 1930, Germany is a liberal democracy. Just four years later, democracy is dead, Germany's leader is a dictator and the government is in the hands of the Nazis.
---
Join conservation scientist Dr. M. Sanjayan for a global environmental health check of seven of Earth's bellwether biomes. From the Arctic to the Amazon, these vulnerable habitats are changing, revealing surprising animal behaviors as species adapt.
---

What is the science behind consciousness? Six brilliant researchers from around the world—a brain scientist, a plant behaviorist, a healer, a philosophy professor, a psychedelics scientist, and a Buddhist monk—take you on a mind-blowing quest to investigate this seemingly unsolvable mystery.
---

Holocaust survivors partner with songwriters to turn their life experiences into powerful music for a community concert. The resulting songs, filled with joy and healing, celebrate the extraordinary lives of this resilient generation.
---

© Twin Cities Public Television - 2022. All rights reserved.
Read Next