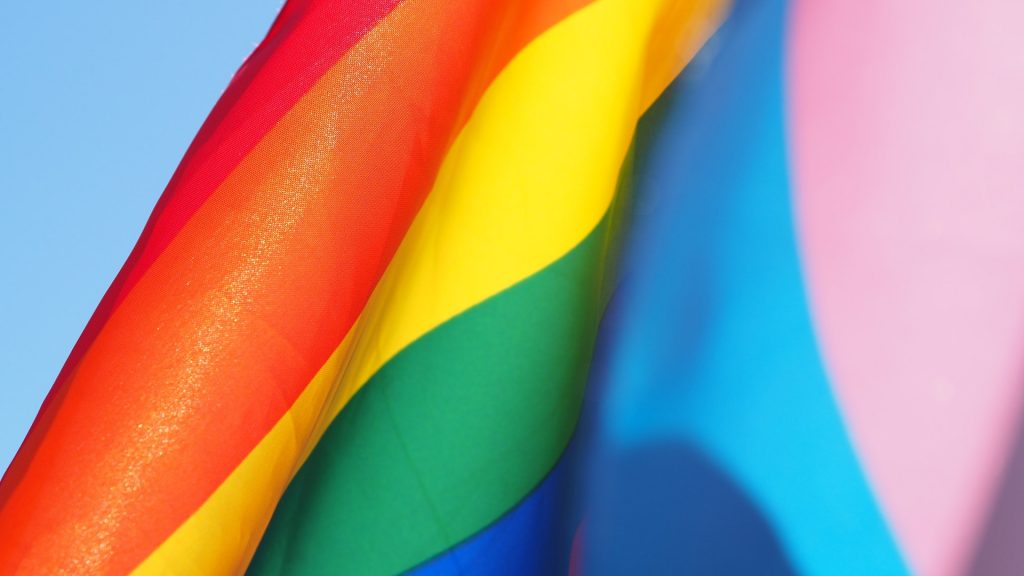 Twin Cities PBS is committed to telling stories of our diverse community and is excited to celebrate Pride Month with a special collection of LGBTQ+ programming.
Programming Highlights:
American Masters: Ballerina Boys
TPT 2 Friday, June 4 at 8 p.m.
Discover Les Ballets Trockadero de Monte Carlo (The Trocks), an all-male company that for 45 years has offered audiences their passion for ballet classics mixed with exuberant comedy. With every step they poke fun at their strictly gendered art form.
---
American Masters: Keith Haring: Street Art Boy
TPT 2 Friday, June 4 at 9 p.m.
Explore the definitive story of international art sensation Keith Haring who blazed a trail through the art scene of '80s New York and revolutionized the worlds of pop culture and fine art. The film features previously unheard interviews with Haring.
---
Great Performances: Harold Prince: The Director's Life
TPT 2 Friday, June 4 at 10 p.m.
Take a peek into the legendary career of the pioneering Broadway producer and director and winner of 21 Tony Awards with this retrospective celebration featuring Stephen Sondheim, Andrew Lloyd Webber, Mandy Patinkin, John Kander, Susan Stroman, and Angela Lansbury.
---
American Experience: Stonewall Uprising
TPT 2 Monday, June 7 at 8 p.m.
In the early morning hours of June 28, 1969 police raided the Stonewall Inn, a popular gay bar in the Greenwich Village section of New York City. That night the street erupted into violent protests and street demonstrations that lasted for the next three days. The Stonewall riots marked a major turning point in the modern gay civil rights movement in the United States and around the world.
---
Afropop: The Ultimate Cultural Exchange: Mama Gloria
TPT 2 Monday, June 14 at 11 p.m.
Mama Gloria is a feature documentary about Gloria Allen, a 75-year-old Black trailblazing transgender activist who started a charm school for homeless trans youth and is now aging with joy and grace. It is the story of a mother's love – the love that Gloria's mother had for her and the love that Gloria has for her chosen children.
---
MORE TO WATCH
American Masters: Holly Near
Experience the power of song in the struggle for equality through feminist Holly Near.
TPT LIFE 
Thursday, June 24 at 8 p.m.
TPT 2 
Friday, June 25 at 11 p.m.
---
RECOMMENDED TWIN CITIES PBS ORIGINALS
Patient No More
Patient No More
explores the barriers LGBTQ+ women navigate across health care systems.
TPT 2 
Monday, June 21 at 11 p.m.
TPT LIFE
Saturday, June 26 at 10 p.m.
Minnesota Experience: Out North, Parts 1 & 2
Telling the stories of known and largely unknown LGBTQ Minnesotans who found each other and spoke out when it was a tremendous risk to do so.
TPT LIFE
Thursday, June 17 at 9 p.m. (Part 1)
TPT LIFE
Thursday, June 24 at 9 p.m. (Part 2)
SciGirls: Aubrey Scott
Aubrey's experience as a trans woman of color fuels a passion for making inclusive games.
© Twin Cities Public Television - 2019. All rights reserved.
Read Next