This month we're excited to feature a host of new nature-themed shows, a handful of dramas and a couple of music features! Check out the list below of ten shows new to TPT Passport. Watch online, or by using the PBS Video App.
---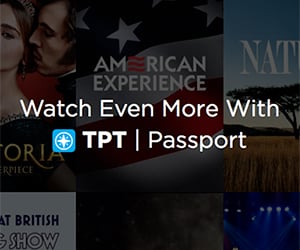 What is TPT Passport?
TPT Passport is a member benefit that gives you extended access to an on-demand streaming library of PBS and TPT shows, including full seasons of many favorites like
Downton Abbey
,
Atlantic Crossing
,
World on Fire
, and many, many more. Make a qualifying donation so you can start enjoying TPT Passport on your computer or with the
PBS Video App
on your favorite streaming device, mobile device or Samsung smart TV!
---
Nature
---

America Outdoors with Baratunde Thurston
Follow Baratunde Thurston, bestselling author and podcaster, as he explores the country's diverse landscapes to see how they shape the way we work, play and interact with the outdoors. From coal miners turned beekeepers in Appalachia to Black surfers catching waves in L.A., uncover a deeper understanding of our passionate and complex relationship with the natural world.

The Green Planet
Sir David Attenborough travels the globe to reveal the secret lives of plants. Using pioneering camera techniques, the series takes viewers on a magical journey inside the hidden world of plants, on which all animals-including humans-are dependent.

Expedition
Head into the unknown with explorer Steve Backshall as he journeys to the world's last unexplored places and faces challenges around the globe, encountering extraordinary wildlife and meeting remarkable people along the way.

Planet California
Planet California is a celebration of California and Baja California's wildlife and their coexistence with the 40 million people who call it home. Here are iconic wild places like Yosemite, but also Baja California's rugged, lesser-known wilderness.
---
Documentary
---

The Great Muslim American Road Trip
Follow a young Muslim American couple as they travel along Route 66 in search of America's Muslim roots. Visiting with local Muslims, Mona Haydar and Sebastian Robins gain a better understand of themselves as individuals, as a couple and as Muslims.

Hiding in Plain Sight
This series takes a look at the experiences of young people living with mental health conditions with a focus on the importance of awareness and compassion. This series will shine a light on what life looks like for these young people as well as for the parents, teachers, friends, and healthcare providers in their lives.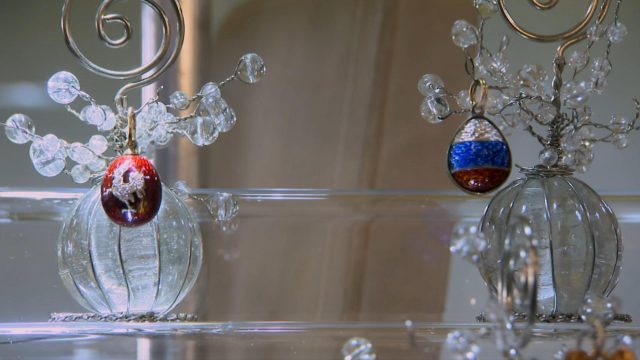 Antiques Road Trip
Hit the road in a classic car for a tour through Great Britain with two antiques experts as they search the local stores for treasures, competing to see who can turn a limited budget into a small fortune. Their adventures take them off the beaten path and allow them to indulge their passion for the past, learning about the little-known stories behind some of the greatest events in British history.

Jon Stewart: The Mark Twain Prize
An outstanding lineup of entertainers gathered in the Kennedy Center Concert Hall to salute Jon Stewart, recipient of the 23rd annual Mark Twain Prize for American Humor on April 24, 2022. The Prize was given at a gala performance featuring some of the biggest names in comedy.
---
Music
---

American Anthems
This new six-part series celebrates the inspiring efforts of individuals facing extraordinary circumstances with surprise songs written and performed by country music's biggest stars. Each episode follows a different featured artist, including Grammy Award winner Jennifer Nettles, as they turn a local hero's transformative story into a powerful and deeply personal anthem.

American Masters | Brian Wilson
Explore the life and career of the singer, songwriter and co-founder of The Beach Boys. The film traces the legendary performer's journey of reflection on a drive through Los Angeles with his longtime friend and Rolling Stone editor Jason Fine. It includes interviews with Elton John, Bruce Springsteen, Nick Jonas, Linda Perry, Jim James, Gustavo Dudamel and Al Jardine.
---
Drama
---

Thou Shalt Not Kill, Season 4
After the death of her mother and her sister's accident, Valeria decides to halt her investigation into her family and focus on herself and her work. However, Lombardi and Andrea have other ideas. From "Walter Presents," in Italian with English subtitles.

Grantchester | Season 7 
Tom Brittney stars as Will Davenport, with Robson Green as his law-enforcement ally, Inspector Geordie Keating, in Grantchester. Although Will lives the life of a clergyman, sometimes he can't help but fall into more worldly habits as he solves murders in the bucolic village of Grantchester.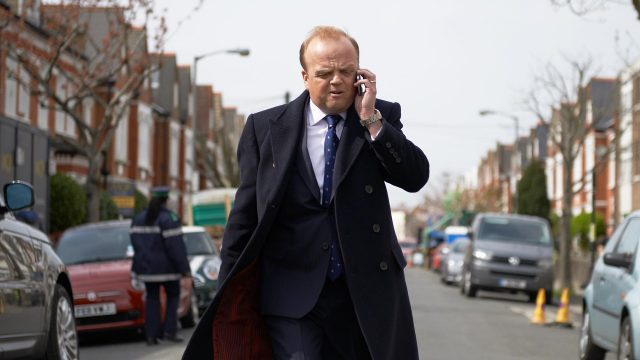 Capital
Adapted from the best selling novel by John Lanchester, Capital is a modern fable on modern life and urban existence–a portrait of one road and its residents transformed by soaring property prices and continuous gentrification.

© Twin Cities Public Television - 2022. All rights reserved.
Read Next