This week we've got some fun premieres for music lovers and nature buffs alike! Friday is the premiere of Big Family: The Story of Bluegrass Music where you'll get a comprehensive look at the history, people, and worldwide reach of the much beloved bluegrass music (Aug 30). Make sure you look out for the all NEW film by America's favorite storyteller Ken Burns: Country Music starring your favorite country greats and legends (Sept. 15).
We've also got the ADORABLE premiere of Animal Babies where we follow six baby animals from across the globe as they navigate their habitats and first year of life (Aug 28).
And later that night we'll burrow into the magical depths of Australian animal life as unique (creepy?) species navigate the extremes on land and sea in The Magical Land of Oz (Aug 28) followed by a rebroadcast of Plants Behaving Badly. Ever heard of a carnivorous, killing plant? This two-part series takes an in-depth look at these types of plants.

Examine the history of bluegrass music, from its origins to its eventual worldwide popularity, and hear from dozens of musicians who explain the ways bluegrass music transcends generational, cultural and geographic boundaries.
TPT 2 Friday, August 30 at 8 pm
TPT LIFE Sunday, September 1 at 2 pm
More Premieres This Week…

This September, Ken Burns tells the story of Country Music. Now, catch a special preview of this exciting series. Meet the filmmakers, go behind the scenes, and enjoy exclusive clips from the films.
TPT 2 Sunday, September 15 at 7 pm
See all listings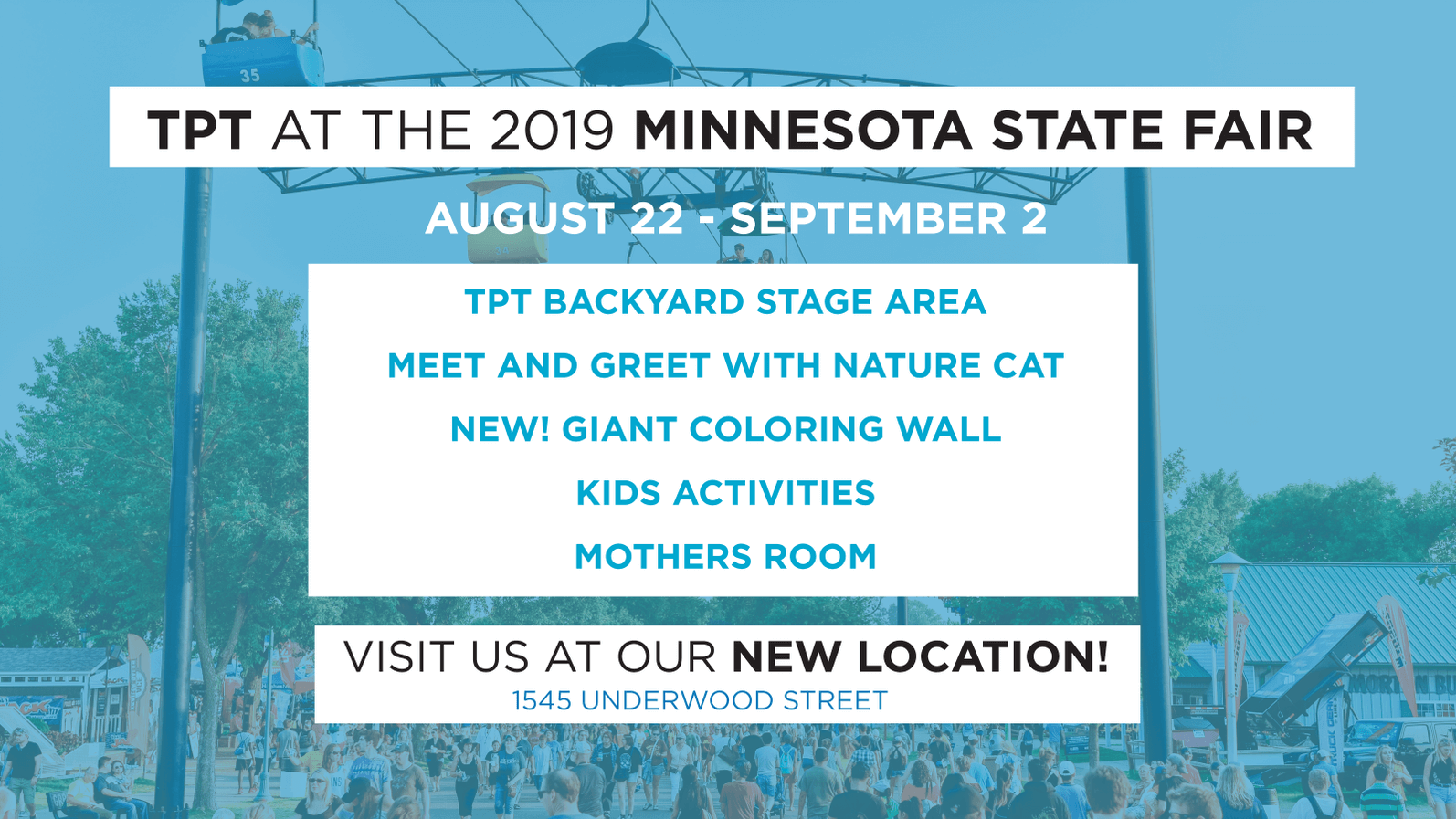 Minnesota State Fair
The Great Minnesota Get-Together is FINALLY here and we're excited for a fun-filled two weeks! Visit us at our booth (located on the corner of Underwood and Lee) and check out our new coloring mural illustrated by Almanac's David Gillette. And, TPT Members, don't forget to pick up your FREE member gift.
Check out the TPT Magazine to look ahead at our great programming throughout the month.
CHOCOLAT CELESTE
TPT members save 10% when you present your TPT member card on the purchase of European fresh cream truffles and handmade artisan bonbons.
© Twin Cities Public Television - 2019. All rights reserved.
Read Next