Whether participating or spectating, Minnesota is an endless playground for outdoor activities and traditions. Introducing Outside Chance — a web series featuring new and traditional outdoor activities highlighting Minnesota's outdoor culture. Hosted by yogi, emcee, rapper, and outdoor enthusiast Chance York.
Each episode, York takes on a new outdoor activity guided by experts as he learns about the state's outdoor spaces, cultures, and traditions. Highlights include geocaching in Whitetail Woods Regional Park with expert Bart Flentje, log rolling on Cedar Lake with seven-time log rolling world champion Abby Delaney, and joining Gunner Carlson, President of Minnesota Off-Road Cycling (MORC) at Cuyuna County State Recreational Area to "Shred the Red" as they mountain bike their way through the 60-mile trail system.
Outside Chance is the brainchild of two Twin Cities PBS producers, Ryan Klabunde and Luke Heikkila. The pair are both self-proclaimed lovers of the outdoors and viewers can feel the energy through the screen as they travel across the state with Chance at the helm. This show will inspire viewers to get outside and experience the world in a way they may have never thought possible. Featuring experts of all different backgrounds, the series takes a closer look at how everyone can find a space to thrive outside.
Stay tuned for more about this ebullient, energetic show coming in early 2022. Episodes will be available to watch on our YouTube channel, by using the PBS Video App, and online at tpt.org.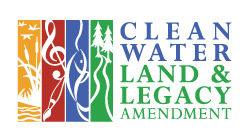 © Twin Cities Public Television - 2021. All rights reserved.
Read Next