By Kelsey Derby
This week TPT Passport welcomed the entire season of All Creatures Great and Small. We've been noticing that the show has been getting quite a bit of buzz online so wanted to take a look for ourselves.
If you're not familiar, Spill the TPT-Tea is an ongoing series where TPT Staffers take a closer look at shows on TPT Passport. We've previously covered What's the Trouble with Maggie Cole as well as the 2019 Call the Midwife Christmas special and will continue to give our feedback on new shows as they roll out.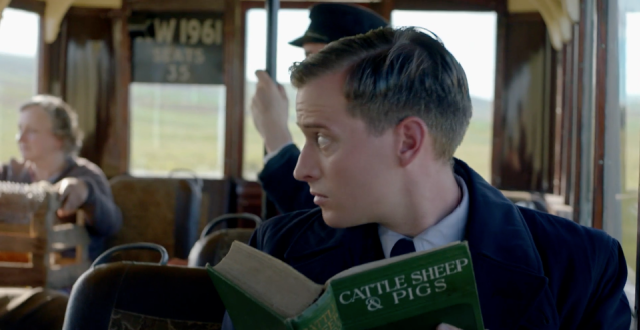 All Creatures Great and Small  was released this past Sunday and we dove right in. The show follows James Herriot's adventures as a veterinarian in 1930s Yorkshire. This rendition is a glorious new adaptation in a seven-part series based on his beloved books. Exciting newcomer Nicholas Ralph will make his television debut as the iconic vet who became renowned for his inspiring humor, compassion and love of life.
After watching, we took a hard look at all the exciting aspects of this new series. Overall, we gave the first episode 5/5 teacups – from the beginning the show was beautiful, heartwarming and fun.





See below for five reasons why you should sit back, relax, and find yourself in the English countryside with All Creatures Great and Small.
---
Stream Your Favorite Shows Now
Don't know what TPT Passport is? It's our online member benefit that allows access to thousands of TPT shows right at your fingertips. All it requires is a $5+ monthly donation and a computer, a smart TV, a tablet or whatever device you use to watch your favorite shows! Download the PBS app for easy viewing.
---
1. Animals!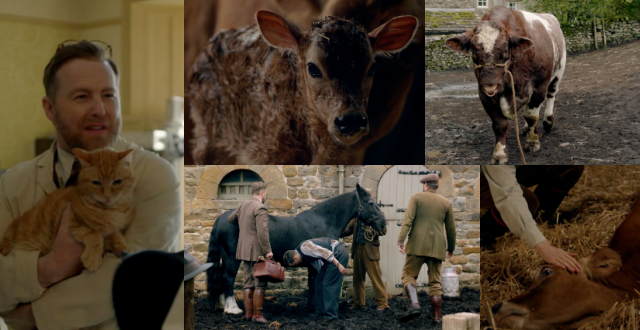 If you're an animal lover, that should be enough to push you over the edge to watch this show. From adorable golden retrievers to a baby calf, a very cool ginormous bull, and a hilarious scene involving cats and a, shall we say "over-served," man, animals play a central role in the show. As the series revolves around a veterinary clinic, we can expect many more furry friends throughout the entirety of the season and I frankly cannot wait.
---
2. Great landscapes, old-timey costuming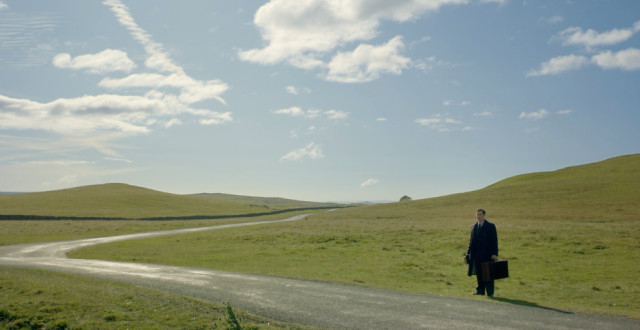 As is the case with many shows in the Masterpiece family (celebrating fifty years in 2021!), the visuals are a huge reason to tune-in. Set in Yorkshire, England, the show captures scenes of rolling hills and greenery. We felt ourselves getting lost in the scenery and *almost* believing we could travel once again. The costuming is no different – most memorably watching Mr. Herriot surrender his dress shoes to the dense mud to help a horse. It's nice to be reminded there once was a time we didn't all live in sweatsuits (even if this is set 60ish years ago).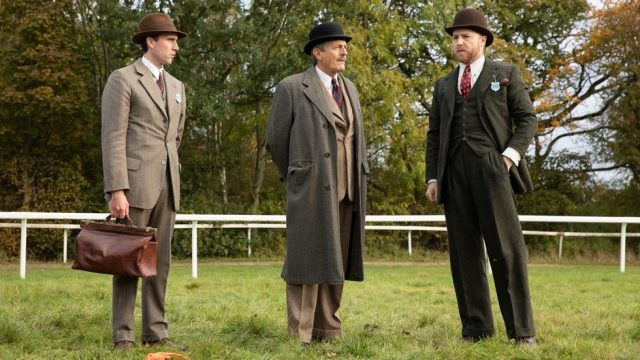 ---
3. Based on a beloved book series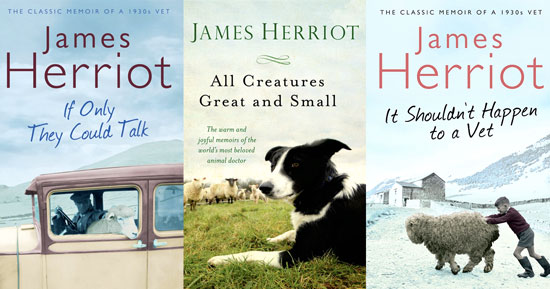 If you didn't realize, this BBC series comes to us from the popular book series by real-life veterinarian James Herriot (1916-1995). The author was a veterinarian in the English countryside and did not start writing down his many tales (pun intended?) until he was 50 years old. His books, including All Creatures Great and Small, as well as All Things Wise and Wonderful, The Lord God Made Them All, and Every Living Thing became international bestsellers and in 1979 he was awarded the title Order of the British Empire (OBE). His veterinary practice in Yorkshire still exists and his run by his son, Jim Wright.
---
4. Features actors you know and love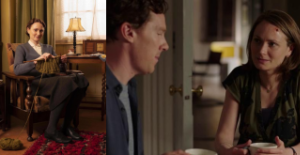 Anna Madeley in All Creatures(left) and The Child in Time(right)
Samuel West in All Creatures(left) and Mr. Selfridge (right)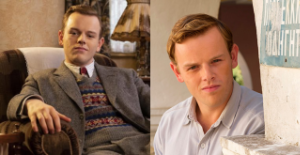 Callum Woodhouse in All Creatures (left) and Durrells in Corfu (right)
While the man who portrays Herriot, Nicolas Ralph, is a relative newcomer, you might recognize others from the PBS family. Samuel West who plays Sigfried Farnon you may know from Mr. Selfridge and On Chesil Beach. Mrs. Hall, the resident housekeeper, is played by Anna Madeley who was in The Child in Time, and Tristan, played by Callum Woodhouse, Sigfried's younger brother who makes his debut in episode two, was a star of Durrells in Corfu.
---
5. Perfect your British accent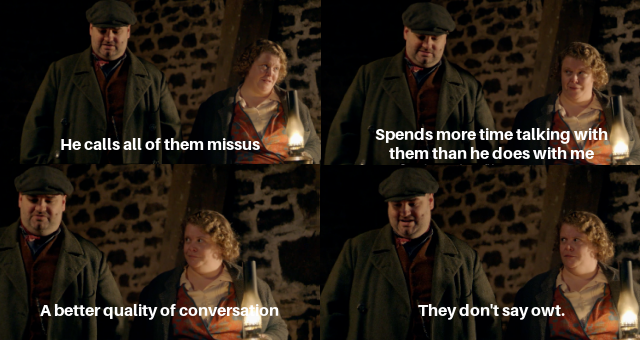 If you love accents this show is chock full! Mr. Herriot's strong Glasgow accent is quite the kicker from the beginning of the episode (I had to turn on subtitles), and the fun only continues as they head down to Yorkshire for some classic English countryside quips. We noticed the word "owt," meaning basically "anything," used between the owner of the pregnant cow and his wife, lots of pub-speak, and ourselves narrating our actions with an English accent for the rest of the day.
---
Come see what all the buzz is about and binge the entire series with TPT Passport. Don't have TPT Passport? By giving $5+ per month, you can gain access to All Creatures Great and Small as well as a variety of other shows on TPT. If you already support TPT, thank you for making these things possible!

© Twin Cities Public Television - 2021. All rights reserved.
Read Next