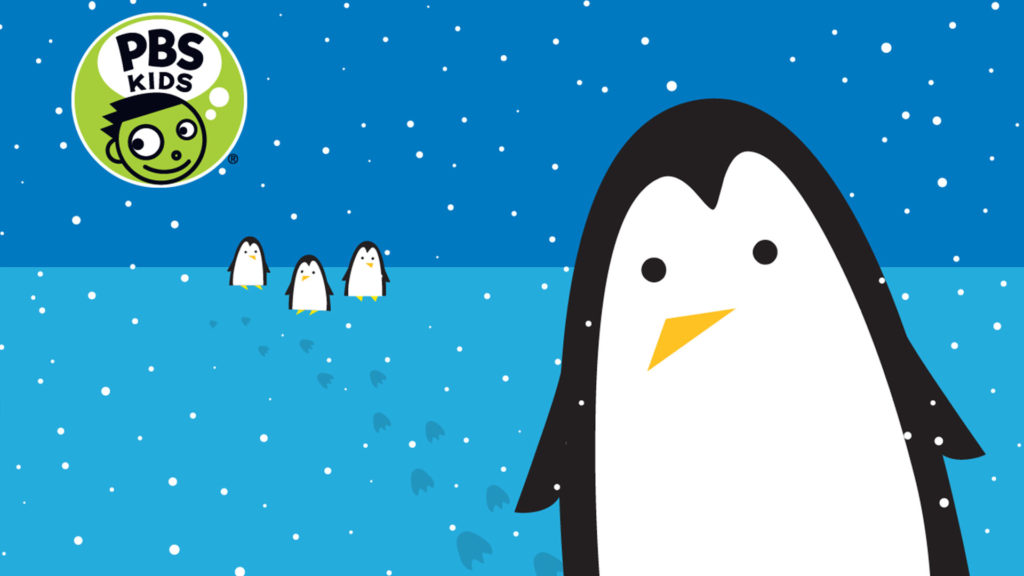 Shorter days and colder nights offer a good reason to cozy up with family to enjoy holiday favorites on TPT. Starting now and running through the end of the year, kids and families can celebrate the joy of the season with holiday-themed specials every week. This includes new holiday-themed episodes from Ready Jet Go!,­ Splash and Bubbles and Cyberchase.
More information on TPT's holiday programming, including when to watch, is included below.
Holiday Programming Line-up
The following information represents premiere showings on each channel. Click the show link to find out more listings or go to tpt.org/kids to watch online.
THE CAT IN THE HAT KNOWS A LOT ABOUT CHRISTMAS!
This adventure finds the Cat in the Hat, Nick and Sally on a journey around the world to help a lost reindeer find his way home to Freezeyourknees Snowland in time for Christmas. On the way, the Thinga-ma-jigger breaks down, and they depend on a variety of animals – from African bush elephants to bottlenose dolphins to red crabs – and their remarkable abilities to help them make an amazing journey home.
TPT KIDS Friday, December 8 at 6 pm and 7:30 pm.
TPT 2 Tuesday, December 12 at 6:30 am
Go to show
SPLASH AND BUBBLES: Whitebeard/Coral Day – NEW
"Whitebeard" – Ripple is excited because, according to legend, tonight is the night that Whitebeard, a mysterious creature who lives at the North Pole, sails over Reeftown, singing his beautiful music. She tries to convince the other Reeftown friends to stay up and watch for him to appear.
"Coral Day" – It's the holiday season in Reeftown as everyone gets ready for Coral Day, a celebration of the wonderful coral that makes up their home. Splash, new to Reeftown and its traditions, wonders what he can contribute to the festival.
TPT 2 Monday, Dec 11 at 10:30am
TPT KIDS  Monday, December 11 at 4:30 pm
Go to show
PEG + CAT + HOLIDAYS
"The Hanukkah Problem" – When Albert Einstein invites Peg and Cat over for Hanukkah, he shows them how to make a 2D piece of paper into a 3D dreidel. Later, they need to use this process to bring peace to Al's home and save his Hanukkah.
"The Christmas Problem" – When Santa Claus is in trouble, Peg and Cat have to solve their biggest problem ever: how to make and wrap presents for all the children of the world and deliver them using 100 sleighs.
"The Penguin Problem" – Peg and Cat coach a team of skiing penguins, who would have a shot at the Olympic gold medal if only they knew "over," "under" and "in between."
TPT 2 Monday, December 11 at 1 pm
TPT KIDS Friday, December 15 at 6 pm
Go to show.
READY JET GO!: Holidays in Boxwood Terrace – NEW
 "Holidays in Boxwood Terrace, Part 1" – Jet pitches an idea for the annual Boxwood Terrace Christmas Pageant, and not only is it accepted, he gets to direct it! He casts Sean, Sydney, Mindy and Sunspot as characters in the play and hires Mitchell Petersen to help him find this elusive thing called "Christmas Spirit."
"Holidays in Boxwood Terrace, Part 2" – Jet is looking for the Spirit of Christmas, something intangible that Sean and Sydney can't quite define. Mitchell wants to belong to the group, but doesn't know how to do it. Both kids get their answer in a heartfelt conclusion.
TPT 2 Monday, December 11 at 7 am and 2 pm
TPT KIDS Monday, December 11 at 5:30 pm
Go to show
WILD KRATTS: A CREATURE CHRISTMAS
In this one-hour special, it's Christmastime and the Wild Kratts are taking a break from creature adventuring to celebrate. But when the Wild Kratts receive an alert that their favorite creatures are suddenly disappearing around the globe, their holiday party quickly turns into a rescue mission. The Wild Kratts must race against time to thwart their greedy archrivals' most miserly scheme yet! Will they be able to travel to the ends of the earth and return their baby animal friends to their homes in time for the holidays?
TPT 2 Monday, December 11 at 7:30 am and 3:30 pm
TPT KIDS Monday, Dec 11 at 6 pm
Go to show
CURIOUS GEORGE: A VERY MONKEY CHRISTMAS
Curious George and the Man with the Yellow Hat are having a wonderful time getting ready for Christmas. There's only one dilemma – neither of them can figure out what to give the other for a present! In the end, both gift-giving predicaments are simply and beautifully resolved, revealing the true spirit of the holiday season.
TPT 2 Monday, December 11 at 8:30 am
TPT LIFE Sunday, December 24 at 9 am
Go to show
CYBERCHASE: A REBOOT EVE TO REMEMBER – NEW
It's almost Reboot Day – when all of Cyberspace celebrates a fresh start for the new year! It's Delete's favorite holiday, but Hacker is in a bad mood because he's low on energy. Fortunately for Hacker, the blustery town of Bottawa has a powerful energy source he can steal. Unfortunately for Bottawa, this energy source raises the big ball at midnight on Reboot Eve, and the celebration is being broadcast live across Cyberspace! When Hacker goes through with his plan, Delete stays in Bottawa to join forces with the CyberSquad and save the holiday. Can they find a way to use Bottawa's wind to raise the big ball by midnight? And will Hacker's Reboot resolution bring Delete home?
TPT KIDS Friday, December 29 at 6 am and 6 pm
Go to show
© Twin Cities Public Television - 2017. All rights reserved.
Read Next