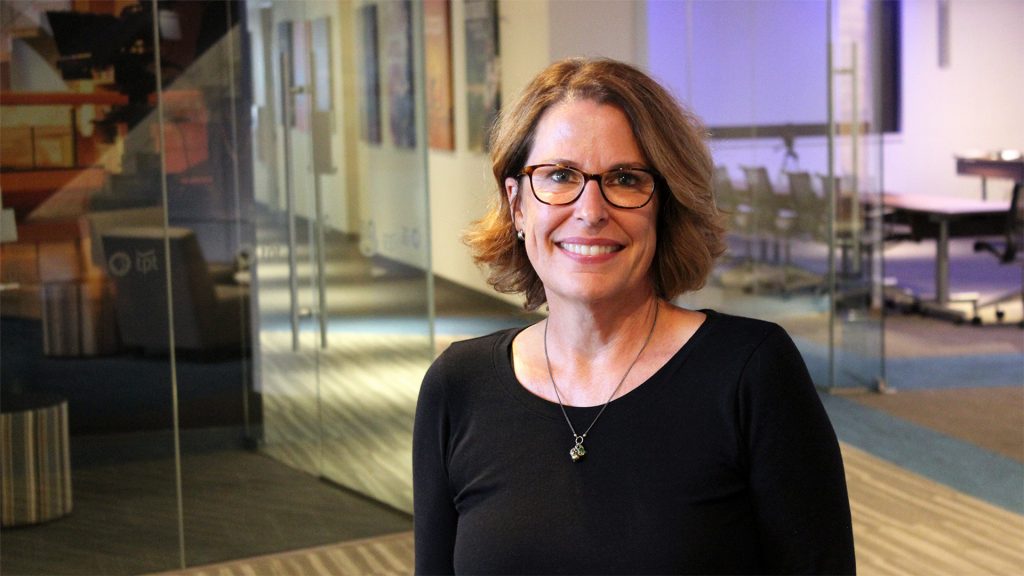 September 15, 2023 (St. Paul) – Twin Cities PBS (TPT) is excited to announce the hire of Shona Koester as Chief Advancement Officer. 
Koester comes to TPT with considerable experience as a public media leader. Her most recent role was as President of iPondr, a digital media startup using the power of multimedia storytelling to foster empathy. In this role, she oversaw all aspects of the business, including building a sustainable business model, platform development, and revenue growth. Koester previously served as Chief Strategy Officer at PRX and Vice President of Distribution and Partnerships at American Public Media. Across these roles, Koester developed new programming opportunities, increased revenue, strengthened stations' relationship with audiences, and cultivated strategic partnerships. She brought her leadership and business growth experience to TPT when she began her position on September 18. 
"Shona is an accomplished, results-driven leader," said Sylvia Strobel, TPT President and CEO. "She has consistently delivered outstanding revenue growth throughout her career, and her passion for public media is clear. I am thrilled she will be contributing her experience, knowledge, and passion to TPT as we continue to build on our solid foundation and create a lasting legacy of media with impact." 
### 
About Twin Cities PBS  
Twin Cities PBS (TPT)'s mission is to enrich lives and strengthen our community through the power of media. Established 64 years ago, TPT now operates as a public service media organization that harnesses a range of media tools to serve citizens in new ways — with multiple broadcast channels, online teaching resources, educational outreach and community engagement activities reaching more than 2 million people each month. Over its history, TPT has been recognized for its innovation and creativity with numerous awards, including Peabody awards and national and regional Emmy® Awards. Find more information at tpt.org. 
© Twin Cities Public Television - 2023. All rights reserved.
Read Next