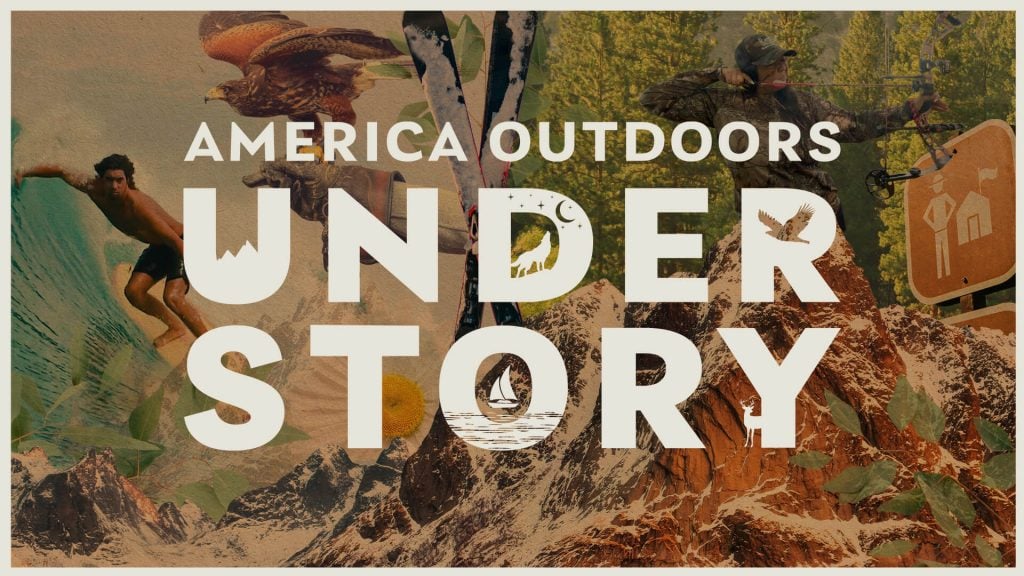 America Outdoors: Understory is the digital companion series to PBS' America Outdoors with Baratunde Thurston. Both were produced right here at Twin Cities Public Television. We sat down with Susan Thao, the creator of the digital series to learn more about her love of filmmaking, her Hmong heritage, and her experience making the series.
---
Understory premieres in August. Once it premieres, watch it online, on the PBS YouTube channel or by using the PBS Video App.
---
What initially made you interested in filmmaking?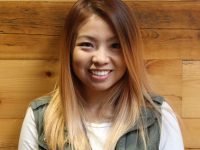 I think what first piqued my interested in filmmaking was actually photography. I was really into this DSLR camera that my dad had gotten me which, at that time, was pretty new. Not a lot of people had it yet and so I felt like, "oh my God, this shiny new object is so fun." Having that camera and just playing around with it really pushed me into discovering filmmaking as well. I started taking footage with the camera and learning how to put it all together and it just made sense to me.
Do you have a favorite piece that you've worked on at TPT?
I do. I would say Worn Within is my favorite piece. Mainly because I was a part of every step of it's development. From pitching, to editing, filming, and I was a host. So being able to be a part of that whole journey was really special to me. I also put a lot of my culture in the project too, so it was fun to see that come alive on the screen. I would say that's my favorite project, so far.
You talked about your Hmong heritage in an episode of Worn Within. How does that affect your POV as a filmmaker?
Yeah, I mean, growing up as a Hmong person was definitely an experience. I didn't grow up in Minnesota, I actually grew up in the South, and there wasn't a lot of Hmong people around. In one of the two high schools I attended, my family was the only Asian family besides maybe one other one? So, there were maybe two Asian families. I didn't really get exposure to you know, having representation. Not in my personal life, but also not on film too. You don't really see a lot of Asian people represented in Hollywood and I want to do my small part to change that.
Being able to share my heritage in Worn Within and being able to control that narrative and control the voice was super important to me. A lot of people don't know about the Hmong history or even what being Hmong is, so being able to share that part of me was very touching for not just me, but also for my mom.
My mom didn't grow up with the technology that we have now. And she also doesn't know a lot of English, so as far as like communication goes, that was really hard for her. Worn Within allowed my mom to tell her story in her Native language, and that was a significant moment for me as a filmmaker.
America Outdoors: Understory is the first national PBS production that you've worked on. How did it come about and how is it different from other projects that you've done?
PBS wanted to make a digital companion series to the series America Outdoors, and TPT was tapped to execute it. I was specifically really excited about the project for a few reasons. Generally, I would say I'm an outdoorsy person, meaning I like the outdoors but I'm not a like passionate outdoors person. I don't really camp or, you know, do anything like that. But I do love to walk outside and just experience nature.
I was actually a little nervous to do this series because I'm just an outdoorsy person. But in a lot of ways, I think that made me a great person for the job. The process of making the series has been a really fun learning experience for me to work with PBS Digital Studios and learn how they function, which is honestly so different from making a show for broadcast. I liked that challenge. Being able to have that opportunity felt like a great stepping stone in my career.
What's been the most fun thing about working on Understory?
Honestly our host is great. Baratunde is great. I would probably say he is the highlight of this project just because he's so chill and he also just gets it. He's an outdoors enthusiast in a similar way that I am, although maybe just a little bit more on the outdoorsy side. He does a ton of outdoor activities, but he's also not somebody who is constantly adventuring. So, he gets it and he understands that not everybody is like that. I think what's really nice about him is that he brings out that passion in his guests and makes each episode relatable to audiences who might not know as much about the outdoors.
Also, the team is awesome. It's a really collaborative project with a lot of creative and wonderful people. I'm excited for our audiences to watch it.
What type of audience member do you think would really enjoy this digital series?
We feature a lot of Gen Z and Millennials in Understory, so I would say our demographics lean towards a younger audience, however, the issues that they talk about are universal and relatable to any generation.
---
Check out America Outdoors with Baratunde Thurston now, on the PBS YouTube channel or by using the PBS Video App. And stay tuned for more on Understory.
© Twin Cities Public Television - 2022. All rights reserved.
Read Next