July is here!
Time to break out the grill, head to the lakes, and of course take a break from the heat with your favorite shows on TPT Passport. This month we're featuring a new show available to binge before it hits TPT airwaves called The Indian Doctor. Plus, a short docu-series called Inside the Met, installments of NOVA and Antiques Roadshow plus a southern-style baking show called How She Rolls.
Check these shows out with TPT Passport by signing into TPT Passport online or by using the PBS Video App on Apple TV, Roku, Amazon Kindle & Fire Stick Chromecast, or Android TV.
---
Stream Your Favorite Shows Now
TPT Passport is a member benefit that gives you extended access to an on-demand streaming library of PBS and TPT shows, including full seasons of many favorites like
Downton Abbey
,
Atlantic Crossing
,
World on Fire
, and many, many more. Make a qualifying donation so you can start enjoying TPT Passport on your computer or with the
PBS Video App
on your favorite streaming device, mobile device or Samsung smart TV!
---
SPOTLIGHT:
The Indian Doctor
The Indian Doctor is a comedy drama set in the 1960s, when a South Wales coal mining community is changed forever following the death of the local doctor, whose replacement comes as quite a shock to the villagers. High-flying Delhi graduate Dr. Prem Sharma  and his wife, Kamini, eschew a glamorous lifestyle in London for the sleepy Welsh village of Trefelin.
Once in Wales, they quickly become embroiled in the lives of the villagers, although the regal Kamini is determined they are leaving as soon as possible. It won't be smooth sailing as Prem quickly starts to realize that things are not quite as they should be.
Watch now on TPT Passport.
---
RECENTLY ADDED:
---
Drama & Arts

Inside the Met
Experience the 150th birthday of The Metropolitan Museum of Art amid the COVID-19 pandemic and urgent demands for social justice, as the art institution makes history in ways no one could have predicted.

Us from Masterpiece
Douglas, his wife and teenage son take a European summer vacation together. What could go wrong? Tom Hollander, Saskia Reeves, and Tom Taylor star in an adaptation of David Nicholls' bittersweet, bestselling novel about a family giving their relationship one last shot.

Wynonna Judd: Concert from My Place
Join the country superstar and her band at her place just outside Nashville as they perform classics, old hits and new selections. Wynonna is joined by husband and multi-instrumentalist Cactus Moser, Grammy Award-winner Brandi Carlile, and singer-songwriter Waylon Payne.
---
History
NOVA | Ship the Changed the World
The Age of Exploration and Europe's imperial colonization of far-off lands was launched by a revolution in ship design that made long-distance voyages practical. A newly discovered 500-year-old wreck offers vital clues to this momentous innovation.
NOVA | Hindenburg: The New Evidence
80 years after the world's largest airship ignited in a giant fireball, newly discovered footage sparks a reinvestigation of what exactly caused the Hindenburg disaster.

NOVA | Great Electric Airplane Race
Can new emission-free electric planes replace our polluting airliners and revolutionize personal transportation in our cities? NOVA takes a ride in some quiet, energy-efficient, prototypes that are vying for success as electric flight takes off.
Tulsa | The Fire and the Forgotten
Learn about the 1921 Tulsa Race Massacre, on the one hundredth anniversary of the crime, and how the community of Tulsa is coming to terms with its past, present, and future.

Antiques Roadshow | Celebrity Edition E3
Learn about the cherished treasures of actor Ronny Chieng, cartoonist Mo Willems, broadcast journalist Soledad O'Brien, and fashion designer Christian Siriano when they are shared with longtime Antiques Roadshow appraisers.
Antiques Roadshow | Celebrity Edition E4
Join TV personality Carson Kressley, actor Gbenga Akinnagbe, humorist Mo Rocca, and musicians Paquito D'Rivera and Brenda Feliciano as they get the
Antiques Roadshow
experience!
Independent Films

American Masters | Ballerina Boys
Discover Les Ballets Trockadero de Monte Carlo (The Trocks), an all-male company that for 45 years has offered audiences their passion for ballet classics mixed with exuberant comedy. With every step they poke fun at their strictly gendered art form.

Independent Lens | The Donut King
An immigrant story with a (glazed) twist, The Donut King follows the journey of Cambodian refugee Ted Ngoy, who arrived in California in the 1970s and, through a mixture of diligence and luck, built a multi-million dollar donut empire up and down the West Coast.

POV | Through the Night
In New Rochelle, New York, a 24-hour daycare is a lifesaver for parents who work multiple jobs and odd hours to make ends meet. Through the stories of two working mothers and a child care provider, Through the Night reveals the personal cost of rising wealth inequality in America and the close bonds forged between parents, children, and caregivers.

American Experience | Billy Graham
Explore the life of one of the best-known and most influential religious leaders of the 20th century. An international celebrity by age 30, he built a media empire, preached to millions worldwide, and had the ear of tycoons, presidents and royalty.
---
Science & Nature

Life at the Waterhole
Explore the daily drama as African wildlife flock to a manmade waterhole rigged with cameras. Dr. M. Sanjayan and his team uncover the complex dynamic of this bustling oasis where elephants, lions, leopards and more meet and compete for water.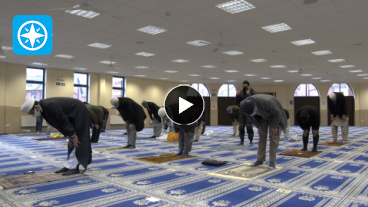 Extra Life: A Short History of Living Longer

Discover the little-known story of the innovations in science and medicine that doubled the human lifespan in less than a century, and celebrate the unsung heroes of public health who believed change was possible and acted on it.
---
Cooking

How She Rolls
Meet Carrie Morey –an award-winning baker, cookbook author and entrepreneur who is growing a tiny made-by-hand mail order biscuit company into a booming business with a ravenous following.
---
EXPIRING SOON:
My Mother and Other Strangers (Season 1)
Set in Northern Ireland during World War Two,
My Mother and Other Strangers
follows the fortunes of the Coyne family and their neighbors as they struggle to maintain a normal life after a huge United States Army Air Force (USAAF) airfield, with 4,000 service men and women, lands in the middle of their rural parish.
Removed from TPT Passport July 15
POV | We are the Radical Monarchs
Meet the Radical Monarchs, a group of young girls of color at the front lines of social justice. Set in Oakland, the film documents the journey of the group as they earn badges for completing units including being an LGBTQ ally, preserving the environment, and disability justice. We follow the two founders as they face the challenge to grow the organization, both pre and post the 2016 election.
Removed from TPT Passport July 17
POV | Chez Jolie Coiffure
In this captivating documentary filmed in a single tiny room, viewers step inside an underground hair salon with its charismatic proprietor, a Cameroonian immigrant named Sabine. Here, she and her employees style extensions and glue on lashes while watching soaps, dishing romantic advice, sharing rumors about government programs to legalize migrants, and talking about life back home in Cameroon.
Removed from TPT Passport Aug. 2
POV | About Love
Three generations of the Phadke family live together in their home in Mumbai. When the youngest daughter turns the camera towards her family, the personal becomes political as power structures within the family become visible, and eventually unravel. Cruel and comic in equal measure, the film examines the vagaries of affection across generations, tied together by something stranger than love.
Removed from TPT Passport Aug. 9
Joshua Bell: At Home With Music
Grammy Award-winning violinist Joshua Bell presents an intimate recital from his home in upstate New York, featuring guest artists Larisa Martínez, Jeremy Denk, Peter Dugan, and Kamal Khan.
Removed from TPT Passport Aug. 15
American Masters | Ted Williams
Watch a new biography of the Boston Red Sox player who may have been the greatest hitter who ever lived. Features Bob Costas, Wade Boggs, Roger Angell & Joey Votto. Narrated by Jon Hamm.
Removed from TPT Passport Aug. 19
NOVA | Bigger than T.rex
Almost a century ago, paleontologists found the first tantalizing hints of a monster even bigger than Tyrannosaurus rex, perhaps the largest predator ever to roam the Earth: spectacular fossil bones from a dinosaur dubbed Spinosaurus. But the fossils were completely destroyed during a World War II Allied bombing raid, leaving only drawings, questions, and a mystery: What was Spinosaurus?
Removed from TPT Passport Aug. 23
Austin City Limits | The Best of Spoon
Savor the best of Austin alternative rock band Spoon's four appearances on Austin City Limits. Songs include "Written in Reverse" and "I Turn My Camera On."
Removed from TPT Passport Aug. 27
Some Kind of Spark
Follow inner-city kids from New York as they embark on a life-changing experience: the opportunity to study music in Juilliard's Music Advancement Program, a Saturday outreach program for at-risk kids. Some Kind of Spark follows the students inside the classroom and at home, from practice rooms to stages.
Removed from TPT Passport Sept. 1
American Experience: Richard Linklater: Dream is Destiny
Slacker. Indie filmmaker. Oscar nominee. Writer, director, producer, actor Richard Linklater is all these things and more, a poster boy for the fiercely independent style of filmmaking that emerged out of Austin, Texas in the late 1980s and 1990s.
Removed from TPT Passport Sept. 2
American Masters: Althea
This is the story of Althea Gibson (1927-2003), a truant from the rough streets of Harlem, who emerged as the unlikely queen of the highly segregated tennis world in the 1950s. She was the first African American to play and win at Wimbledon and the U.S. Nationals (precursor of the U.S. Open) — a decade before Arthur Ashe. Interviewees include Wimbledon champion Dick Savitt and Billie Jean King.
Removed from TPT Passport Sept. 4
American Masters: Wyeth
Through unprecedented access to Wyeth's family members, including sons Jamie and Nicholas Wyeth, and never-before-seen archival materials from the family's personal collection and hundreds of Wyeth's studies, drawings and paintings, American Masters presents the most complete portrait of the artist yet — bearing witness to a legacy just at the moment it is evolving.
Removed from TPT Passport Sept. 5
POV: Portraits and Dreams
Portraits and Dreams revisits photographs created by Kentucky school children in the 1970s and the place where their photos were made. Photographer and artist Wendy Ewald, who guided the students in making their visionary photographs, returns to Kentucky and learns how the lives and visions of her former students have changed. The film combines new narratives and insights of the now adult students.
Removed from TPT Passport Sept. 6
Great Performances: Chicago Voices
Celebrate Chicago's vibrant music culture with performances by Renée Fleming, Broadway's Jessie Mueller, rap artist Lupe Fiasco, folk legend John Prine, pop and gospel singer Michelle Williams and more.
Removed from TPT Passport Sept. 8
Great Performances: Chicago Voices
Celebrate Chicago's vibrant music culture with performances by Renée Fleming, Broadway's Jessie Mueller, rap artist Lupe Fiasco, folk legend John Prine, pop and gospel singer Michelle Williams and more.
Removed from TPT Passport Sept. 8
Endeavour: Season 4
Endeavour finds himself consumed by a nightmarish case hunting a serial killer; he must race against time to find the connection between a chess-playing "thinking" machine and a baffling drowning.
Removed from TPT Passport Sept. 9
American Masters: Margaret Mitchell: American Rebel
Margaret Mitchell was no ordinary writer. The one book she published in her lifetime – Gone With the Wind – sold millions of copies during the Great Depression in America and won the Pulitzer Prize in 1937, 75 years ago. Margaret Mitchell: American Rebel engages leading authors, historians, biographers, and people with personal connections to Mitchell to reveal a complex and mysterious woman.
Removed from TPT Passport Sept. 11
The Roosevelts
The lives of the three great Roosevelts — Teddy, Franklin and Eleanor — are captured in this series. Ken Burns and producer, Paul Barnes describe the lives and times of these three American icons who influenced 20th century American history more than perhaps any other family. Through wars, revolutions, depressions, movements, the three led the country through what was called America's century. At times they had little in common but for one thing they always had in common . . . their ability, desire and conviction to lead.
Removed from TPT Passport Sept. 14
POV: In My Blood It Runs
Ten-year-old Aboriginal Dujuan is a child-healer, a good hunter and speaks three languages.Yet Dujuan is 'failing' in school and facing increasing scrutiny from welfare and the police. As he travels perilously close to incarceration, his family fight to give him a strong Arrernte education alongside his western education. We walk with him as he grapples with these pressures and shares his truths.
Removed from TPT Passport Sept. 20

© Twin Cities Public Television - 2021. All rights reserved.
Read Next