Now on TPT Passport:
Happy new year! As we ring in 2021, we are continuing to add content to TPT Passport. New shows become available nearly every day and we want to make sure our members stay in-the-know about the latest and greatest from PBS.
Get a first look at new programs below and a list of shows that are leaving soon. Take advantage of this unique member benefit and start watching now.
Sign into TPT Passport online or by using the PBS Video App on Apple TV, Roku, Amazon Kindle & Fire Stick Chromecast, or Android TV.
Happy Viewing!
---
Stream Your Favorite Shows Now
TPT Passport is a member benefit that gives you extended access to an on-demand streaming library of PBS and TPT shows, including full seasons of many favorites like
World on Fire
,
Poldark
,
The Great British Baking Show
, and many, many more. Make a qualifying donation so you can start enjoying TPT Passport on your computer or with the
PBS Video App
on your favorite streaming device, mobile device or Samsung smart TV!
---
RECENTLY ADDED SPOTLIGHT:
All Creatures Great and Small
James Herriot's adventures as a veterinarian in 1930's Yorkshire get a glorious new adaptation in a seven-part series based on his beloved stories.
Exciting newcomer Nicholas Ralph will make his television debut as the iconic vet who became renowned for his inspiring humor, compassion and love of life. The 1970s adaptation, which aired on public broadcasting, was a favorite of millions of viewers.
Become a member today and binge the whole season on TPT Passport.
---
RECENTLY ADDED:
---
Drama & Arts

Great Performances | Fiddler: A Miracle of Miracles
Fiddler: A Miracle of Miracles is the first in-depth documentary that chronicles the story of the international Broadway blockbuster Fiddler on the Roof – exploring the unexpected richness of its themes as well as its deep reach across time and cultures.

Great Performances | Lea Salonga in Concert
Captured in peak performance with the Sydney Symphony Orchestra, Tony Award-winner Lea Salonga performs the beloved songs she made famous throughout her Broadway career, as well as her signature songs from the animated movie blockbusters Aladdin and Mulan from the Sydney Opera House.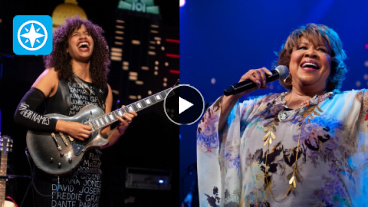 Austin City Limits | Jackie Venson/Mavis Staples
Enjoy innovative Austin rock & roll from Jackie Venson, plus a vintage 2012 performance from soul/gospel legend Mavis Staples and her friend Bonnie Raitt. Bluesy, soulful guitarist Venson plays songs from her record
Vintage Machine
, while Staples performs songs from across her long career. Blues rock star Raitt joins her for a couple of tunes.
Austin City Limits | The Mavericks: En Espanol

Thrill to an hour featuring eclectic country rock band the Mavericks, performing hits and songs from their acclaimed all-Spanish album
En Español
.
---
Culture

A Chefs' Life
A Chef's Life is a food/reality series featuring Chef Vivian Howard. Vivian was making a name for herself in New York City, when her father, a hog farmer, offered to get her started in her own restaurant. The catch? It would be located in her home town, a place she swore she would never return — the Deep South.

Independent Lens | Jonathon Scott's Power Trip
In Jonathan Scott's Power Trip, the HGTV home makeover guru shines a light on the obstacles and opportunities for America's solar industry, following fossil fuel monopolies that halt the growth of renewable energy while visiting with politicians, coal miners, solar panel installers, the Navajo Nation building its own solar plant, and others at the forefront of the battle for energy freedom.
---
EXPIRING SOON:
---
Austin City Limits: H.E.R.
Enjoy an unforgettable hour with 2019 Grammy Award-winning R&B sensation H.E.R.. The singer/songwriter/multi-instrumentalist plays tracks from her self-titled album and numerous EPs.
Removed from TPT Passport January 31
Austin City Limits: Vampire Weekend
Enjoy a career-spanning hour with indie rock titans Vampire Weekend. The alternative superstars perform new classics from their first album in five years, the chart-topping album Father of the Bride alongside gems from their catalog.
Removed from TPT Passport January 31
Austin City Limits: Arctic Monkeys/Wild Child
Enjoy an hour of modern rock with Arctic Monkeys and Wild Child. Sheffield's Monkeys perform songs from their acclaimed album Tranquility Base Hotel + Casino. Austin's Wild Child plays cuts from their latest album Expectations.
Removed from TPT Passport January 31
John Lewis: Get in the Way
Follow the journey of civil rights hero, congressman and human rights champion John Lewis. At the Selma March, Lewis came face-to-face with club-wielding troopers and exemplified non-violence.
Removed from TPT Passport February 10
NOVA: Great Cathedral Mystery
The dome that crowns Florence's great cathedral of Santa Maria del Fiore—the Duomo—is a towering masterpiece of Renaissance ingenuity and an enduring source of mystery. Still the largest masonry dome on earth after more than six centuries, it is taller than the Statue of Liberty and weighs as much as an average cruise ship.
Removed from TPT Passport February 11
American Experience: The Bombing of Wall Street
The story behind a mostly-forgotten 1920 bombing in the nation's financial center that left 38 dead and remains unsolved today.
Removed from TPT Passport February 12
Modus, Seasons 1 and 2
Adapted by Emmy award-winning screenwriters Mai Brostrom and Peter Thorsboe, from the book by Anne Holt, Modus follows psychologist and profiler Inger Johanne Vik (Melinda Kinnaman). From Walter Presents, in Swedish with English subtitles.
Removed from TPT Passport February 12
Great Performances: Movies for Grownups Awards 2020 with AARP The Magazine
The AARP Movies for Grownups multimedia franchise was established in 2002 to celebrate and encourage filmmaking with unique appeal to movie lovers with a grownup state of mind—and recognize the inspiring artists who make them.
Removed from TPT Passport February 12
© Twin Cities Public Television - 2021. All rights reserved.
Read Next