By Katie Carpenter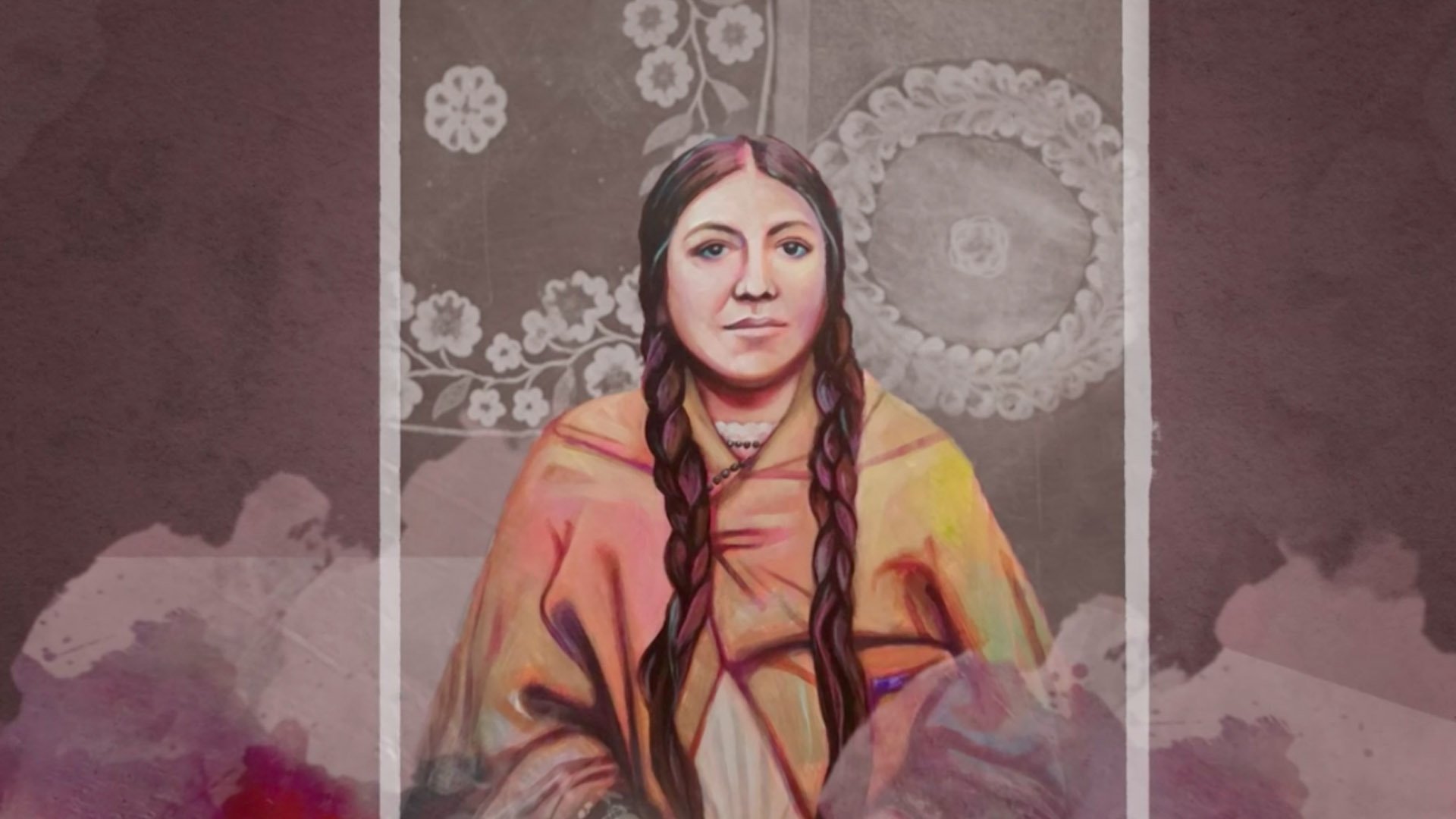 March is Women's History Month, a time to celebrate and acknowledge the vital contributions of women in American history. In the MinneHistory shorts below, meet several Minnesota women whose activism, leadership, and creativity made Minnesota a more equitable place for all.
---
Get Family Updates Sent To Your Inbox
Be the first to learn about TPT family events, stay up-to-date on the latest PBS Kids shows, games, and apps, and discover fun crafts and activities, and so much more!
---
MinneHistory
Julia B Nelson (1842-1914)
Suffragist and a 'founding mother' of Minnesota.
"As a law-abiding citizen and taxpayer and one who has given all she could give to the support of this Government, I have a right to be heard."
– Julia B. Nelson, in testimony before the US House of Representatives Judiciary Committee, 1886
---
Marie Bottineau Baldwin (1863-1952)
Pioneering Indigenous legal leader and activist in Minnesota.
"The trouble in this Indian question which I meet again and again is that it is not the Indian who needs to be educated so constantly up to the white man, but that the white man needs to be educated to the Indian."
– Marie Bottineau Baldwin, quoted in "Indian Women the First Suffragists and Used Recall, Chippewa Avers," Washington Times, August 3, 1914
---
Dr. Martha Ripley (1843-19122)
Suffragist and pioneer of medicine and women's health in Minnesota.
One of the first female doctors in the state of Minnesota and established the Maternity Hospital in Minneapolis.
---
Nellie Griswold Francis (1874-1969)
An African American suffragist and Civil Rights pioneer in Minnesota.
"Your children will reap the harvest of our solidarity — of our determination to stand together, to fight together, and, if needs be, to die together."
– Nellie Griswold Francis, from a speech published in The Appeal, May 7, 1921
---
MinneHistory is a series of short-form spots on Minnesota History produced for kids, bringing together children's and educational programming with local history in bite-sized history broadcasts. These PSAs, produced by the team behind the Emmy award winning history documentaries featured on Minnesota Experience, introduce young viewers and families to diverse people and events from the state's past.
---
Additional Resources for Educators
Extraordinary Women 
Learn more about extraordinary women who have changed Minnesota from our friends at Minnesota Historical Society.
Trailblazer Bio Cards : Social Studies
Utilize this media gallery, and support materials to celebrate extraordinary trailblazing women with your students.
SciGirls Role Models Profiles
STEM professionals are in positions to make real differences in girls' lives by becoming role models. By simply hosting field trips to their work sites, visiting classrooms, or working with after-school programs or summer camps, they can encourage youth in their communities to explore STEM.
ITVS Community Classroom: Women's History Month
This collection celebrates Women's History Month by focusing on women and girls around the world. The films tell powerful, personal stories; and the activities encourage students to learn and understand international struggles and take an active role in addressing local concerns.
---
Join us for a screening and discussion of the documentary, Citizen
Minnesota women from our North Star state played a unique role in the fight for woman suffrage. Citizen explores the multigenerational march of Minnesota women for the franchise.
What To Expect
Monday, March 22nd
Virtual Event6PM | Film Screening
7PM | Discussion and Q&A with Producer Daniel Bergin and Production Assistant Anne Guttridge
From pioneering activists like Julia B. Nelson and Sarah Burger Stearns to Progressive Era leaders like Nellie Griswold Francis, the vote was seen as a mark of fuller citizenship and tool of change for concerns like healthcare, children, and women's rights. But how did tensions between Black and white, native born and immigrant, and radical and moderate mar the movement? How did Minnesota's suffragists mirror the national effort? This chronicle of Minnesotans' role in achieving the 19th Amendment also suggests that the 70+ years of activism was itself an important badge of change and true democracy.
This session is part of a week-long series of women's history month events sponsored by Hamline University and Mitchell Hamline School of Law.
© Twin Cities Public Television - 2021. All rights reserved.
Read Next