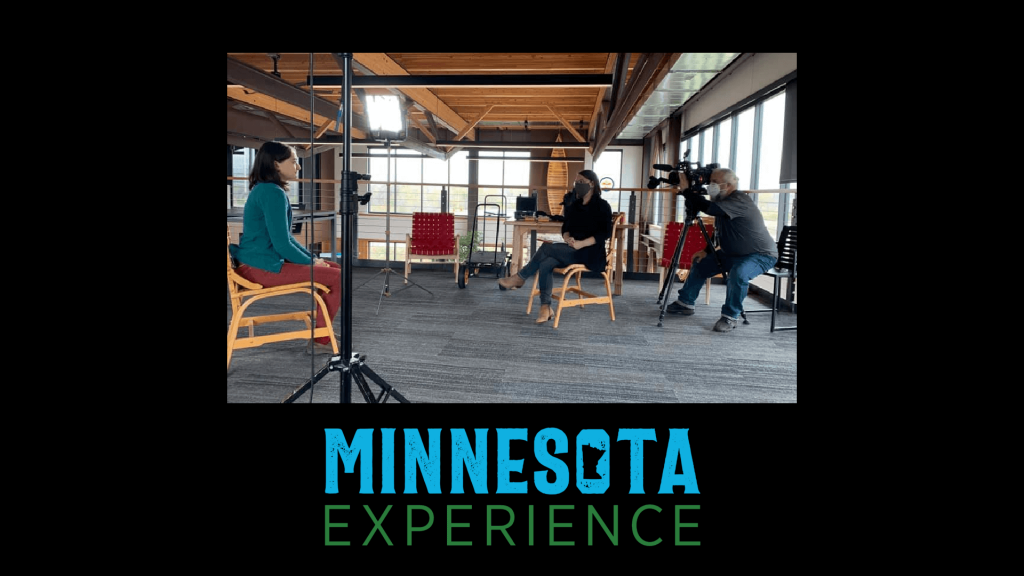 By Kelsey Derby
Minnesota Experience (MNEX) is a consistent fan-favorite and is especially loved by TPT's most loyal members. Here at TPT we're so grateful to be able to tell the stories of these local histories in such an accessible and fun way. We are constantly striving to uncover new and intriguing tales of people and events over the course of Minnesota's vast history. Over the years, we've covered origin stories of immigrants, a brief history of the Dakota, the story of the very first vote cast by a woman, and the beloved computer game, Oregon Trail, just to name a few. We find there is truly something for everybody.
Most recently, MNEX released two new installments including Return to Skid Row, a unique look at the history of downtown Minneapolis featuring footage from a 16mm camera that brings back to life Minneapolis' Gateway district in its' twilight years, and Armed with Language, chronicling a little-known military intelligence school during WWII that trained Japanese Americans to be translators.
We wanted to take a moment to share with you the hardworking history lovers who make this series happen. At the helm is acclaimed filmmaker Daniel Bergin, you can read about him here. His time at TPT speaks for itself. But unsurprisingly, he has a remarkable team behind him who checks every little detail to make these programs the most historically accurate and entertaining as they can be.
Let's learn about the team:
---
---
---
---
---
---
---
---
---
---
We hope you enjoyed learning a bit more about the MNEX team and continue to enjoy the series. Check out the newest installments online here, or download the PBS Video App on your favorite streaming device, mobile device or Samsung smart TV and start streaming now!
We'd also like to extend a special thank you to our members. Members make it happen! If you're not a member yet, become one today. Learn more.

© Twin Cities Public Television - 2021. All rights reserved.
Read Next