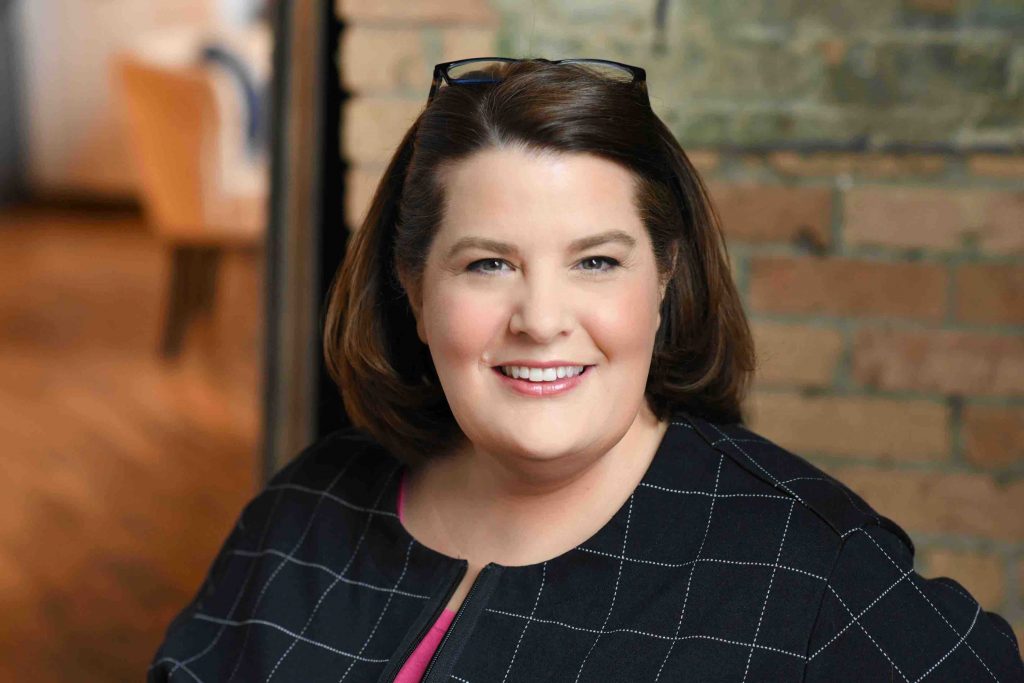 March 16, 2023 (Saint Paul, MN) – Twin Cities PBS (TPT) announces the promotion of Maureen McGinn to Vice President of Major and Planned Giving. McGinn's 20-year career in nonprofit development and marketing includes leading the advancement services team at Mitchell Hamline School of Law, serving as Director of Marketing and Communication at the Saint Paul Jewish Community Center, and working as Membership and Marketing Manager at the Historical Society.  
She joined TPT in 2020, as Managing Director of Major & Planned Giving. In her time, she has deepened TPT's engagement with donors, exceeded fundraising benchmarks, and built an exceptional department committed to TPT's community impact.  
As Vice President of Major and Planned Giving, McGinn will work closely with leaders in revenue and content to develop and coordinate strategic fundraising initiates that support TPT's mission and organizational priorities.  
"Maureen's efforts have been a tremendous asset to the long-term financial health of TPT," explained Sylvia Strobel, TPT President and CEO, "She has built relationships with donors through a shared commitment to ensuring all members of our community have access to TPT's quality programming. I could not imagine anyone more prepared to make certain that donors find the ways to give that best fit their situations and passions." 
### 
About Twin Cities PBS  
Twin Cities PBS (TPT)'s mission is to enrich lives and strengthen our community through the power of media. Established 64 years ago, TPT now operates as a public service media organization that harnesses a range of media tools to serve citizens in new ways — with multiple broadcast channels, online teaching resources, educational outreach and community engagement activities reaching more than 2 million people each month. Over its history, TPT has been recognized for its innovation and creativity with numerous awards, including Peabody awards and national and regional Emmy® Awards. Find more information at tpt.org. 
© Twin Cities Public Television - 2023. All rights reserved.
Read Next