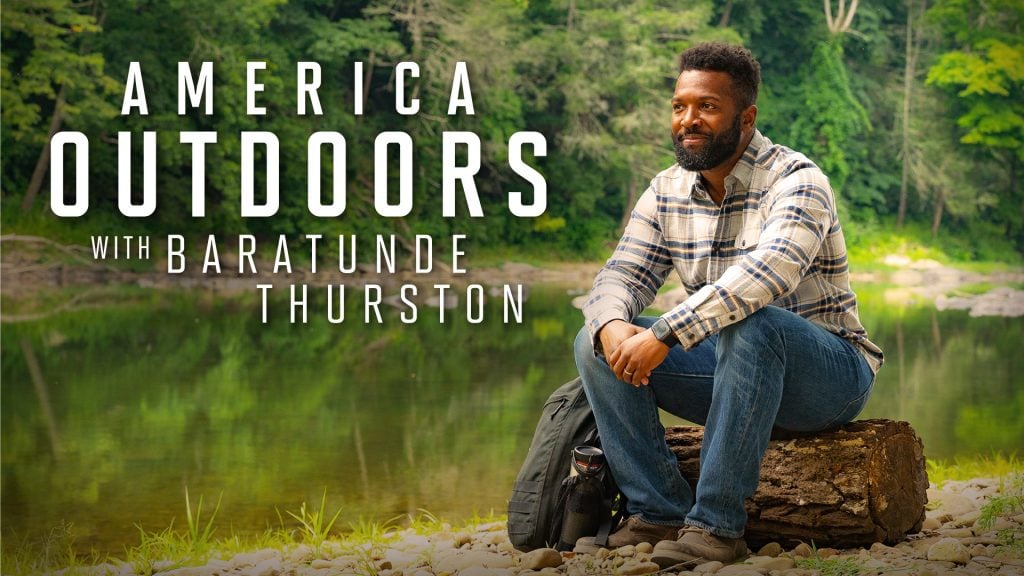 February 13, 2023 (Saint Paul, MN) – The Richard King Mellon Foundation has awarded a $500,000 grant to Twin Cities PBS (TPT) to support production of season two of "America Outdoors with Baratunde Thurston." The grant will support production of six new primetime PBS episodes and related educational resources. 
The Foundation was created in 1947 by Richard King Mellon, president and chairman of Mellon Bank, a conservationist and leading figure in the financial and civic life of Pennsylvania. The Foundation invests in visionaries who seek to protect, preserve and restore America's environmental heritage. More than 75 years after its founding, the Foundation has become the largest in the Southwestern Pennsylvania region and one of the 50 largest in the world. 
"America Outdoors with Baratunde Thurston" examines our rich and complex relationships with outdoor spaces. Host Baratunde Thurston (best-selling author, social media influencer, comedian, and lifelong outdoors enthusiast) guides viewers in a celebration of how Americans interact with the outdoors across the country, visiting a different state every episode to see what drives our national passion for being outside.  
The series uncovers a mix of themes that shape our outdoor lives, including the restoration of outdoor spaces, the impact of the changing climate, the relationship between being outside and human health, and the efforts in many places to ensure that wild places are accessible to everyone. The first season was met with tremendous critical and viewer acclaim, reaching over 10 million viewers. The PBS series is produced by Part2 Pictures for TPT.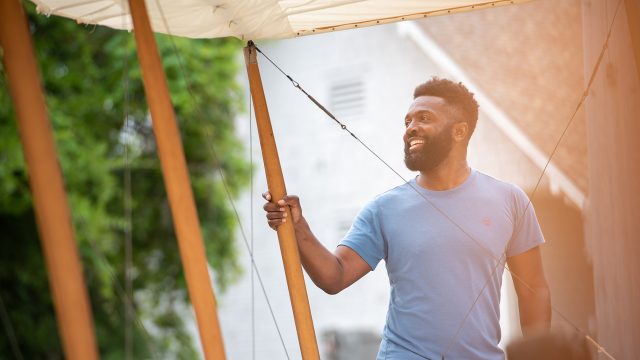 "In producing this series, we wanted to get beyond traditional narratives about outdoor life and explore what getting outside really means today," said Michael Rosenfeld Vice President, National Production at Twin Cities PBS and Executive Producer of the series, "It turns out our outdoor lives intersect with a host of issues, from climate change to social justice. But at the end of the day 'America Outdoors' is also a celebration of the joy and fulfillment we find outside, whether we're hiking the Appalachian trail or sitting on a bench in our local park."  
"Over the last 75 years, the Richard King Mellon Foundation has protected more than 4.5 million acres of precious land and cultural sites in all 50 states," said Foundation Director Sam Reiman. "America Outdoors with Baratunde Thurston highlights the American people's deep connection to the outdoors, and we hope the program will inspire people to follow Baratunde's lead to explore and embrace the parks, forests, rivers and streams that are essential to our rich American legacy." 
Season 2 of "America Outdoors with Baratunde Thurston" will reflect the geographic diversity of the country by filming across multiple regions and ecosystems, from coastlines to mountains, wetlands, and rivers.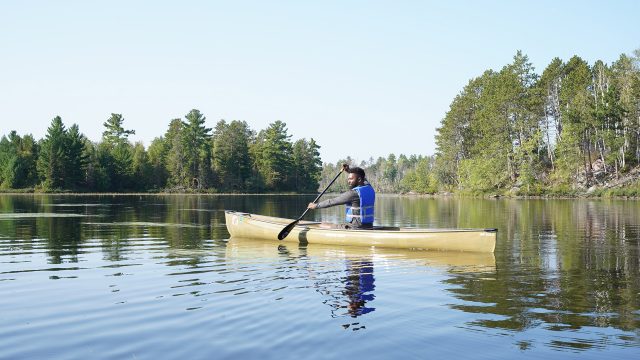 ### 
About Twin Cities PBS 
Twin Cities PBS (TPT)'s mission is to enrich lives and strengthen our community through the power of media. Established 64 years ago, TPT now operates as a public service media organization that harnesses a range of media tools to serve audiences in new ways — with multiple broadcast channels, online teaching resources, educational outreach and community engagement activities reaching more than 2 million people each month. The PBS affiliate for Minneapolis/St. Paul, TPT is a prominent content producer for the national public television system. TPT's most recent documentaries for PBS include Facing Suicide, Laura Ingalls Wilder: Prairie to Page, When Whales Walked, Going to War and The Dictator's Playbook. Other films include the Emmy Award-winning The Forgetting: A Portrait of Alzheimer's, Peabody Award recipient Depression: Out of the Shadows, and 2012 Sundance Film Festival selection Slavery by Another Name. TPT also co-produced the classic feature documentary Hoop Dreams, a Peabody and Sundance Film Festival winner. For more than 30 years, TPT has also produced award winning STEM education programs for children and families, including the Emmy Award winning SciGirls. Find more information at tpt.org.  
About PBS 
PBS, with more than 330 member stations, offers all Americans the opportunity to explore new ideas and new worlds through television and digital content. Each month, PBS reaches over 120 million people through television and 26 million people online, inviting them to experience the worlds of science, history, nature and public affairs; to hear diverse viewpoints; and to take front row seats to world-class drama and performances. PBS's broad array of programs has been consistently honored by the industry's most coveted award competitions. Teachers of children from pre-K through 12th grade turn to PBS for digital content and services that help bring classroom lessons to life. Decades of research confirms that PBS's premier children's media service, PBS KIDS, helps children build critical literacy, math and social-emotional skills, enabling them to find success in school and life. Delivered through member stations, PBS KIDS offers high-quality educational content on TV— including a 24/7 channel, online at pbskids.org, via an array of mobile apps and in communities across America. More information about PBS is available at www.pbs.org, one of the leading dot-org websites on the internet, or by following PBS on Twitter, Facebook or through our apps for mobile and connected devices. Specific program information and updates for press are available at pbs.org/pressroom or by following PBS Pressroom on Twitter. 
© Twin Cities Public Television - 2023. All rights reserved.
Read Next