By Kelsey Derby
When I say Josh Groban, what comes to mind? As a multi-talented artist, you may have seen him first at many different junctures of his career. He's become a musical mainstay for those who love his blues-y style that incorporates elements of opera and pop.
In case you missed it, TPT is airing a whole list of new shows this week about beloved recording artists including:
Groban's special features a concert where he performs timeless songs as well as new songs such as "Bring Him Home," "Over the Rainbow," "The Impossible Dream," and "The First Time I Ever Saw Your Face." TPT viewers can watch on demand with TPT Passport online or use the PBS Video App.
Keep reading for more on the many talents of Josh Groban.
---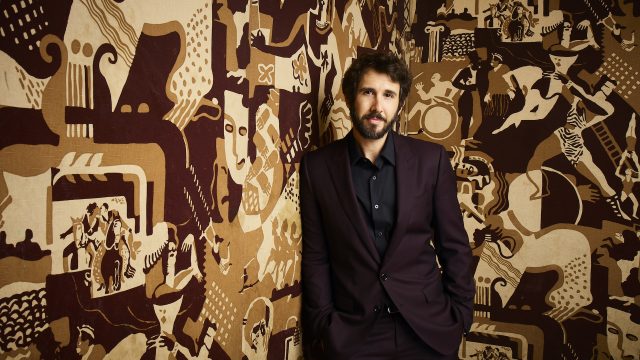 JOIN JOSH GROBAN FOR A VIRTUAL CONCERT — BECOME A SUSTAINING MEMBER TODAY!
Give now and you could gain access to the Josh Groban Virtual Concert VIP Soundcheck Experience & Stream Access to his Valentine's Day virtual performance plus Josh Groban: Harmony CD and a Josh Groban Harmony Tote Bag.
---
When did you first hear about Josh Groban? Could it have been:
Broadway?
In 2017, Groban made his broadway premiere as Pierre Bezukhov in Natasha, Pierre & The Great Comet of 1812, securing him a Tony nomination in the Best Actor category. He also famously hosted the Tonys the following year alongside Waitress star and pop singer Sarah Bareilles. For many this was a natural leap – with a vocal range that qualifies him to be both a tenor and a bass, alongside a known flair in his performances, Broadway seemed like home.
David Foster?
You may have caught Groban's feature in the recent Netflix documentary David Foster: Off the Record. Groban famously got his start by being called upon to stand in for Andrea Bocelli to rehearse a duet, "The Prayer," with Celine Dion at a rehearsal for the 1998 Grammy Awards. Foster saw in him an incredible talent and signed Groban to his record label, 143 Records. The rest is history.
Movies and TV?
Groban originally planned to pursue acting at a young age but switched to music as his voice progressed. Despite his avid singing career, you may recognize him from a plethora of movie and TV acting jobs including a breakout role on Ally McBeal after his stand-in at the Grammys, Glee, the film Crazy, Stupid, Love., Andy Bernard's brother on The Office, and even Its' Always Sunny in Philadelphia.
Billboard hits?
Perhaps you remember, "To Where You Are," which spent 36 weeks on the charts, or, "You Are Loved (Don't Give Up)" which spent another 27 weeks on the charts. And of course, if you didn't hear "You Raise Me Up" at least once in 2004, you certainly weren't tuned into music. The mega-hit earned Groban his first Grammy nomination and prompted an episode of PBS' Great Performances. Watch other Great Performances episodes on TPT Passport.
Just everywhere?
Groban possesses a voice that has a natural impact on people. As a result, he's been seen everywhere. He has performed as part of Presidential Inauguration ceremonies, at the Rose Bowl in Pasadena, and he has sold over 20 million albums in the last 10 years. His holiday album, Noel, was the first Christmas album ever to hold number one on the Billboard 200 for five weeks in a row.
---
Clearly Groban leaves a lasting impression. Whether you knew of him from that first performance on the Rosie O'Donnell show back in 1998 or recently discovered him from hosting the Tonys in 2018, you certainly remember him.
Join us as we celebrate his career with Josh Groban: An Evening of Harmony and let us know in the comments how you first heard of him.
© Twin Cities Public Television - 2020. All rights reserved.
Read Next