Sept. 15 through Oct. 15 marks Hispanic Heritage Month — a time to celebrate and pay tribute to the stories, rich cultural traditions and significant contributions of Hispanic Americans whose ancestors came from Mexico, the Caribbean, Spain and Central and South America.
Not only is this a time to celebrate, but it is a time to reflect on how we can better-understand and connect with our Latinx neighbors and lift one another up.
TPT is celebrating Hispanic Heritage Month and highlighting the stories and cultural contributions of Latine Minnesotans.
Join us as we celebrate our Latine neighbors and leaders in the community. Below is a roundup of stories from our archives and highlights of what you'll see on TPT 2 and TPT Life this month.
---
Comida
Pati's Mexican Table
Check out Pati's Mexican Table, which brings authentic Mexican flavors, colors, textures and warmth into American kitchens. A former policy analyst focused on Latin American politics and history, Pati Jinich is a chef, cooking teacher, food writer and mother of three whose true passion lies in sharing the tastes of her childhood. Here's a taste!
In each episode, Pati embarks upon an exciting and entertaining journey, where each dish serves as a point of departure into Mexico's rich history and culture, Pati's personal experiences, and her ongoing conversations with cooks in both Mexico and the United States.
While you're at it, check out La Frontera with Pati Jinich, airing on TPT Life on Fridays at 7 p.m. and Saturday at 1 p.m. beginning Sept. 15. 
---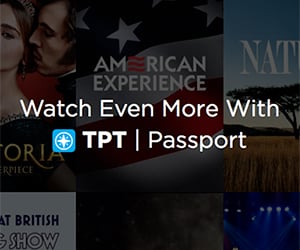 Stream Your Favorite Shows Now
TPT Passport is a member benefit that gives you extended access to an on-demand streaming library of PBS and TPT shows, including full seasons of many favorites like
Downton Abbey
,
Atlantic Crossing
,
World on Fire
, and many, many more. Make a qualifying donation so you can start enjoying TPT Passport on your computer or with the
PBS Video App
.
---
Relish
Tamales? Did someone say tamales? In this episode of TPT's Relish, hosted by Chef Yia Vang, Chef Gustavo Romero gives us the inside skinny on how to make Mexican "energy bars," a.k.a tamales, from start to finish- from grinding the corn to steaming the tamales. Chef Romero uses heirloom varieties of corn as a way to preserve Mexico's heritage and food culture. Check it out!
Visit tptoriginals.org for Chef Romero's Tamale recipe and to meet other amazing local chefs featured in Relish who share their cultural heritage through delicious cuisine.
---
Música
Sound Field: Bachata – Why You're Hearing This Dominican Rhythm Everywhere
Bachata music comes from the Dominican Republic in the 1960's but thanks to newer acts, like Romeo Santos and Aventura, it has blown up internationally. We visited the Mexican-American band La Santa Cecilia to learn how they mix Latin genres with pop and rock.
Join Nahre in learning about this distinctly latin rhythm as she attempts to create her own bachata fusion song.
In the PBS digital series, Sound Field, Arthur Buckner and Nahre Sol are accomplished musicians and music teachers exploring the music theory, production, history and culture behind our favorite songs and musical styles.
---
Cultura
Worn Within: Mayan Patterns & Motifs
Should we credit the Spanish conquistadors for creating the regional differences in Mayan weaving patterns? Many organizations and establishments do, but in this episode of Worn Within, Susan speaks to three Mayan women who say otherwise.
Worn Within is a Twin Cities PBS Original series that explores the stories and people of fashion.
---
Religión
Our Lady of Guadalupe Unifies MN Latinos 
Minnesotans from Mexico often feel isolated here by language and culture. A tradition of keeping altars in their homes creates sacred space and provides them protection, connection and hope in their frigid new homeland. Centuries ago, the Virgin of Guadelupe revealed herself to an Indigenous Mexican, sanctifying the Native ancestry of all Mexicans.
Part of TPT's digital series, Sacred Minnesota, produced with Carleton College.
---
Arte
In a striking three-part series, Becoming Frida Kahlo strips away the myths to reveal the real Frida – a passionate and brilliant artist living through extraordinary times.
Tune in to TPT 2 on Tuesdays beginning Sept. 19 at 8 p.m. 
---
Independent Lens: Sansón and Me
Filmmaker Rodrigo Reyes is inspired to make a documentary about Sansón, an immigrant serving life for first-degree murder, but authorities won't allow the incarcerated young man to be filmed. In light of this, Sansón's story is shared through dramatic reenactments of his letters, using members of his own family as actors.
The documentary airs on Sept. 19 at 9 p.m. on TPT 2.
---
Minnesota Original: Ricardo Levins Morales
Ricardo Levins Morales is a healer and trickster organizer disguised as an artist.
This story is part of Minnesota Original, TPT's award-winning arts series starring Minnesota artists from diverse cultural backgrounds, working in all arts disciplines.
---
Ciencias
An unlikely collaboration changes the course of forensic science and international human rights.
Premiering on TPT 2  on Friday, Oct. 9 at 9 p.m or available for Streaming on the PBS App. 
---
SciGirls ESCUADRÓN ESPACIAL – SPACE SQUAD
Texas SciGirls Katya, Mariana, Angela, and Eloyda are over the moon! Teaming up with NASA materials engineers, they create their own water bottle insulators, bringing space science to life on Earth.
SCIGIRLS EN ESPAÑOL: SciGirls es un programa de televisión de PBS ganador de premios Emmy, un sitio web, y un programa de difusión educativo de PBS Kids que se basa en investigaciones de vanguardia sobre lo que atrae a las niñas al aprendizaje y carreras de ciencia, tecnología, ingeniería y matemáticas (STEM, por sus siglas en inglés). El objetivo de SciGirls es cambiar la forma en que millones de chicas piensan sobre STEM.
SciGirls' Director of Cultural Competency, Alicia Santiago, echoes Agui Carter:
"Our research underscores that girls must see STEM role models who mirror their heritage and experiences. In partnership with Hispanic educators, parents and community leaders, SciGirls selected exceptional Hispanic female STEM professionals to inspire and empower this season's girls—in a language and style that feels uniquely theirs."
---
Historias
American Masters: A Song for Cesar
Trace the life and legacy of labor activist Cesar Chavez. Through interviews with Maya Angelou, Joan Baez, Carlos Santana and more, see how music and the arts were instrumental to the success of the farmworkers' movement Chavez helped found.
Stream on the PBS App or watch on TPT 2 on Friday, Sept. 29 at 9 p.m. 
---
Día a Día, 2020: One Day at a Time
In Día a Día, Colombian immigrants in Minnesota reflect on how the struggles and joys of 2020 transformed the way we celebrate culture, aid community, and attempt to thrive in overlapping crises.
Watch anytime with the PBS App
---
A Family's Journey
St. Kate's student Dafne Carmona-Rios reflects on the sacrifices her mother made to give her daughter a different life in the United States of America for the Moving Lives Minnesota initiative.
Dafne Carmona-Rios shared:
"Being an immigrant is more than just moving to another country. We all walk on different paths of life, but the journeys that we embark on are not what determines who we are. It is the decisions that we make through that journey that will shape our character and mold us into the people we become."
Read more of her story at the Moving Lives website.
---
Esta Es Mi Casa: This is My Home

Starting in the 1930s and continuing for decades, farmers in the Red River Valley of North Dakota and Minnesota depended on Hispanic field workers to help with hoeing beet fields, tending crops, and bringing in the harvest.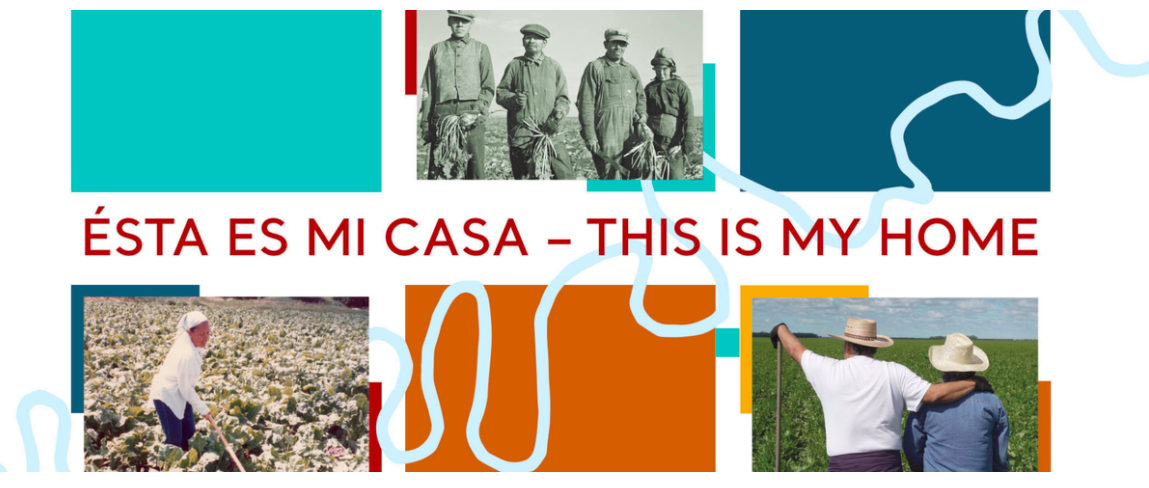 These families' migration stories are as compelling as those of the families that migrated centuries earlier. Learn about the extensive risks they took, and experienced culture clashes, climate shock, and language barriers. Part of the
Moving Lives Minnesota
collection, produced by
Prairie Public
.
Moving Lives Minnesota: Stories of Origin & Immigration (MLMN) explores the histories of the many communities who have moved through and to Minnesota.
---
Celebracion
36th Hispanic Heritage Awards
Join the country's highest tribute to Latinos by Latinos. The 35th Hispanic Heritage Awards will include performances and appearances by celebrated Hispanic artists and visionaries.
You can watch last year's awards with TPT Passport.
For the this year's awards tune in to TPT 2 on Friday, Sept. 29 at 8 p.m. 
© Twin Cities Public Television - 2021. All rights reserved.
Read Next