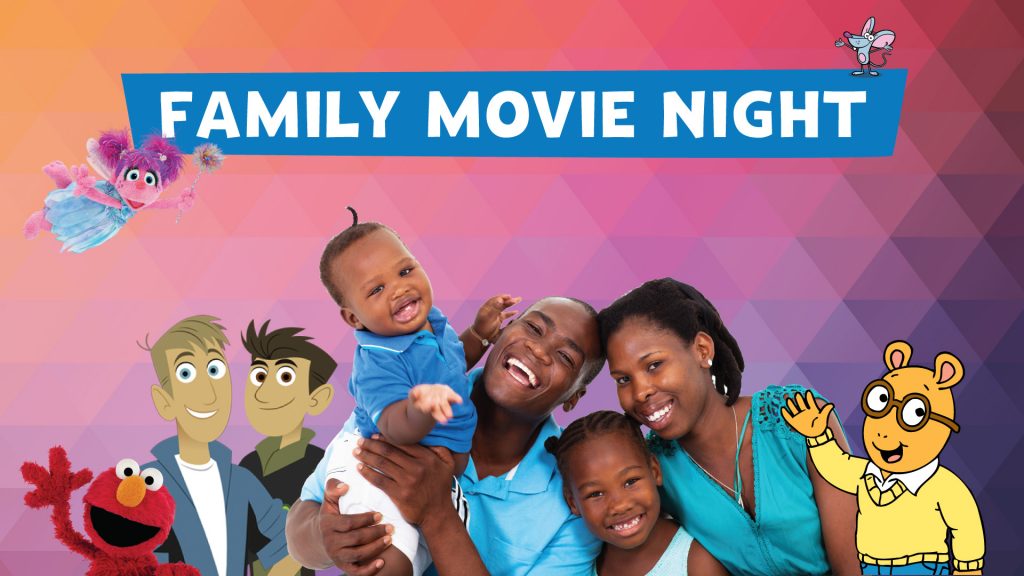 Tune in every week and watch the best of PBS Kids with your family!

Every weekend, the TPT PBS Kids 24/7 Channel airs a special PBS KIDS Family Night – a series of weekly family viewing events featuring movie specials or themed programming every Friday at 6 & 8 pm, and repeating on Saturday and Sunday evenings.
Upcoming Family Night Movie Schedule:
April 12 – 14: WORDGIRL, The Rise of Ms. Power
Who's your favorite character in WORDGIRL?  You can explore your favorites, play games, and watch video at pbskids.org/wordgirl so you're all ready to go by the time WORDGIRL: The Rise of Ms. Power takes off on PBS KIDS Family Night. 
April 19 – 21: CYBERCHASE and READY JET GO! Double Feature
You can join the CYBERCHASE adventure anytime, not just on tonight's PBS KIDS Family Night movie marathon. All you need is a tablet to build CYBERCHASE-level geometry and math skills with the CYBERCHASE SHAPE QUEST app (and, it's free for iPad, Android Tablet and Kindle Tablet).
April 26 – 28: NATURE CAT Marathon
Finish up Earth Month and celebrate this weekend's PBS KIDS Family Night Marathon when you make your own indoor garden corner using these easy DIY instructions from NATURE CAT. What will you grow?
© Twin Cities Public Television - 2018. All rights reserved.
Read Next