By Katie Bradbury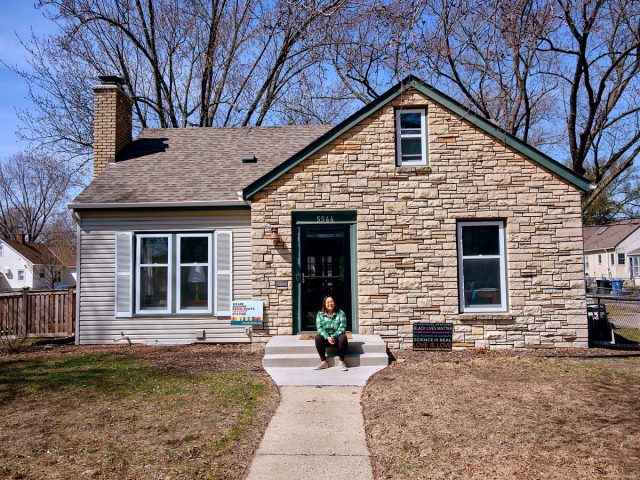 One day I was on Facebook, looking at all the free items listed on our neighborhood Buy Nothing page, and one post caught my eye. But it would be months before I understood why a neighbor was requesting a notary to help remove a racial covenant from her deed. 
Months later, on a cold December evening, a friend and I were having drinks and talking about work. My friend mentioned the work that Twin Cities PBS (TPT) was doing regarding Jim Crow of the North Stories and the Mapping Prejudice work that the U of M had started. We decided to look up my south Minneapolis home to see if it had a racial covenant.    
I won't lie. I was nervous to see if, indeed, my house had one of these covenants. I didn't want to have a house with a "dirty history." This home was special to me on multiple levels: I was a first-time homeowner, my fiancé (now husband) and I purchased it together, and after losing out on several homes in a competitive housing market, it felt good to finally "win" one. I also didn't want to believe that this kind of racism actually happened. Living in Minnesota, you always felt this vibe that the North was on the "good side" of racial issues.  
But after learning about the covenants, it turns out that it doesn't matter where I live: Racism exists everywhere. To some extent, this realization felt even worse because instead of being outright racist, the covenant was more subtle, hidden in a deed that no one was going to sit down and read all the way through. It was also an unwelcome reminder of my own "otherness."  
I was born in South Korea and adopted when I was 6 months old. I was raised by parents who were straight, white individuals, in a predominantly white neighborhood.  Even though I did not look like most people growing up around me, I was fortunate enough to be in a community where I wasn't constantly reminded that I looked different.  In fact, I have been privileged to almost never have to deal with outright racism. But even with this privilege, I am not immune to bias and racism, and when you have those experiences, your foundation — your core — is shaken.   
While sitting in Brunson Pub, I learned that my home had a racial covenant. My heart sank, and it sank even further when I saw that my whole neighborhood had these covenants. I came home and quickly informed my husband, without mincing words, "We have a racist house." My once beloved house had this dark cloud over it. It is no longer charming; it's gross, it feels dirty. And what makes the house feel even dirtier is the language in the deed: "No person or persons other than of the Caucasian race shall be permitted to occupy said premises or any part thereof."  
That's me – I technically cannot dwell in this house. My four cats have more right to live in our house than I do.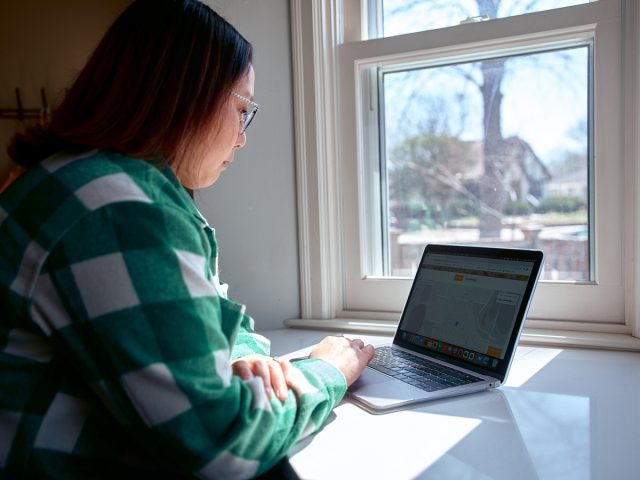 As someone who considers herself a rational and logical person, so many questions started spinning in my head: "Why would someone do this? What does this accomplish? Does this mean I technically can't live here? How did I never know about this? Do others know that this happened?"  
I could allow myself to get lost and overwhelmed by all of these questions, or I could actually do something.   
My husband and I decided to remove the racist language from our deed, but we didn't know where to start; there are no obvious directions on the City of Minneapolis' website. Thankfully, my TPT friend shared the Just Deeds website, and we navigated from there to Minneapolis's Just Deeds section. We filled out a form on their website and sent it over. The city has had an overwhelming response from people who want to rid their home of racial covenants, which is wonderful to see. However, when you submit your form, it feels like you have sent it into a black hole. After submitting, you see a pop-up informing you of the backlog and saying that you will hear from "them" as soon as possible. So now it becomes a waiting game.  
Lately, when I have dinner with friends or family, I have started asking, "Did you know our house is racist? Turns out our house has a racial covenant, but all I had to do was fill out a Smartsheet form on the City of Minneapolis' website to get it removed. Let's see if you have a racist house, too." I know that I am not going to solve racism with these conversations, but I can try to be part of the solution, one covenant at a time.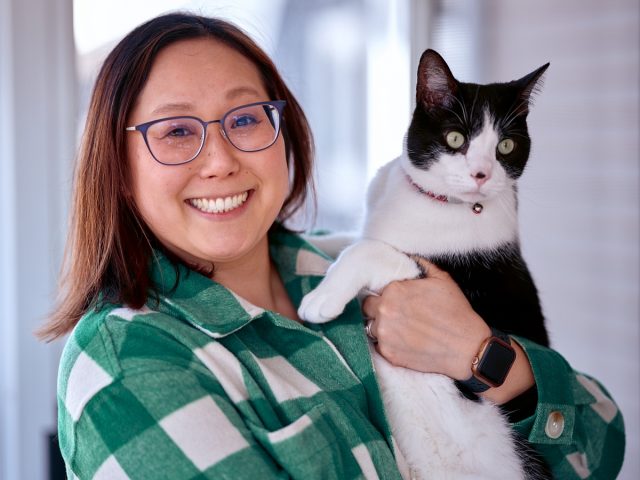 TPT has reached out to the City of Minneapolis to confirm that the city has received Bradbury's application to discharge her deed. The city noted that the discharge process may take time due to the number of applications. We will be following the process and provide an update when one is available.  
© Twin Cities Public Television - 2023. All rights reserved.
Read Next