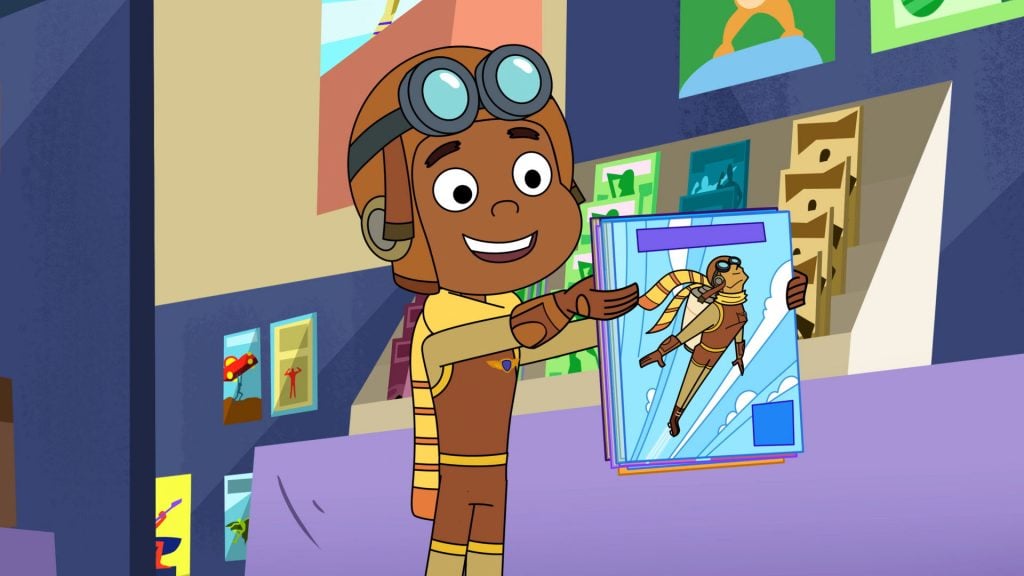 Hero Elementary is known for teaching kids the "superpowers of science." But did you know the series has also proven to increase understanding of Autism in viewers? 
April is Autism Awareness Month. We invite you to take time this month to watch Hero Elementary's episode "AJ's Extra Super Power." The episode originally aired on National Autism Awareness Day in 2021 and features the character AJ Gadgets. Research found that after viewing the episode, children's understanding of autism increased, and children viewed autism as a positive quality.  
Hero Elementary is funded by the U.S. Department of Education through a Ready to Learn grant. TPT produces the PBS series and content. This expansive educational media initiative focuses on improving school readiness in science and literacy for children grades K-2 nationwide, with an emphasis on Latino communities, English Language Learners, youth with disabilities, and children from low-income households. 
The series teaches us that EVERYONE has a superpower, and even though each person's strength is different, it is important to recognize the value of every individual's superpower in helping save the day! 
Read more about Hero Elementary and some engaging learning resources from our TPT learn team. 
And check out more TPT programming in recognition of Autism Awareness Month. 
---
A mother tracks down the first person ever diagnosed with autism, now an elderly man living in rural Mississippi, to learn if his life story holds promise for her own autistic son. Her journey exposes a startling record of cruelty and kindness alike, framed by forces like race, money and privilege – but leads to hope that more communities are learning to have the backs of people on the spectrum. 
Watch TPT 2 on April 2 at 11:00am.
---
Sheletta Brundidge talks about her new children's book inspired by her son Brandon.  
---
The richly obsessive life and work of renowned autistic artist Gregory Blackstock comes to life, as he uses his art to catalogue and make sense of the world around him. Gregory's cousin Dorothy helps bring his drawings to the attention of the art world, while the film brings his work to life through hand-crafted animation, drawing you into the unique vision of this singular artist. 
---
In this PBS NewsHour segment, Pierce and Melissa McKay are a mother and son living in Brentwood, Tennessee, just outside of Nashville. When the COVID pandemic began, the McKays found themselves without the vital school and community resources Pierce needed to navigate life as an autistic adult. They share their Brief But Spectacular take on adapting to new challenges while living with autism. 
---
Journey into the sensory world of autism. Featuring Dr. Temple Grandin and a diverse group of characters on the spectrum. 
© Twin Cities Public Television - 2023. All rights reserved.
Read Next