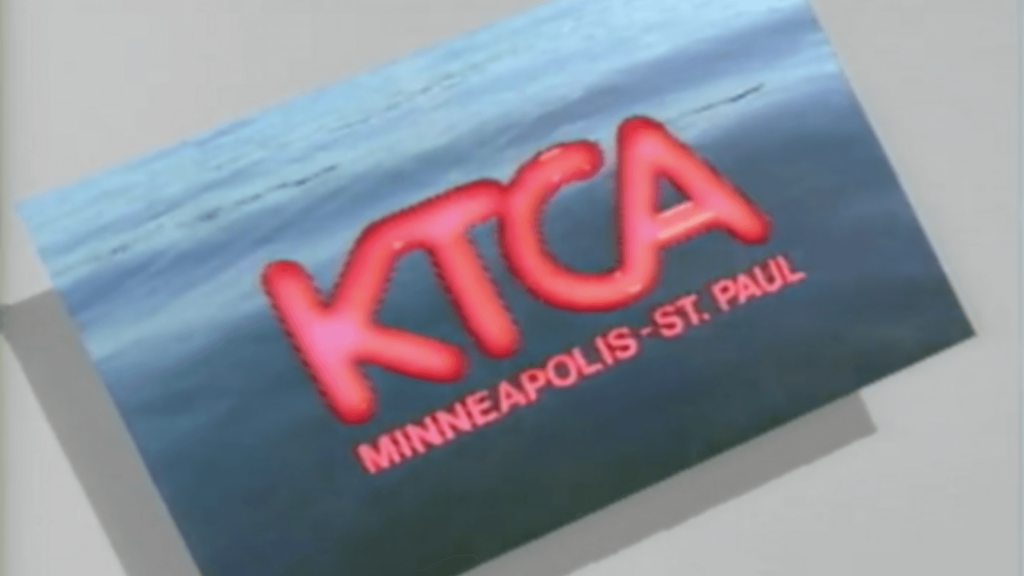 In honor of our new documentary, Electronicle 1980, we're throwing it all the way back to colorful jackets, mixtapes, and scrunchies: the 80s! The documentary takes a closer look at the very first KTCA-created show, Electronicle, which premiered in 1980 and covers a wide range of topics in the style of an "electronic magazine."
So what was TPT, then KTCA, like in the 80s? Here are some notable events!
---
May 28, 1980 Final broadcast of TPT's Wyld Ryce Magazine show
Wyld Ryce, a show that was created by and aired on KTCA in the late 70s finished in 1980. It was described as, "an exciting and diverse weekly video arts magazine." Watch old, archived episodes now.
---
March 16, 1980 Star Tribune reports that station to begin closed captioning
---
November 8, 1980 National premiere of This Old House
A favorite of many public television diehards, This Old House aired for the first time in 1980. Select episodes are still available to watch now on by using your TPT Passport account on TPT.org or by logging in on your PBS App. It's in it's 43rd season!
---
June 12, 1981 KTCA vaults to 5th nationally in viewership
---
July 1982 Neilsen data shows KTCA as most watched PBS station in country
---
October 1982 Scene magazine profiles new science show Newton's Apple
A TPT classic, Newton's Apple was receiving national attention by 1982. The show is a pioneering PBS family science series, and was produced by TPT between 1983 and 1998. The program answered basic science questions from viewers with hands-on experiments and field trips.
Ira Flatow was the show's first host. Videos were accompanied by printed guides for educators, making Newton's Apple one of the most-used video programs in the nation's middle schools. Newton's Apple won numerous national awards including the American Association for the Advancement of Science's Science Journalism Award, the Parent's Choice Award, and the 1989 Daytime Emmy Award for Outstanding Children's Series.
---
March 22, 1984 Possibility of new station building in Lowertown mentioned to board
The beginning of where TPT is based now. Come visit us in Lowertown!
---
December 7, 1984 The new Friday night public affairs show Almanac first airs
Almanac is the longest-running primetime show in Minnesota and still airs every Friday night. Catch a new episode this Friday on TPT 2. Find episodes going back as far as 1993 on TPT.org, like the one above!
---
April 26, 1985 Former President Jimmy Carter appears on Almanac
---
January 22, 1987 PBS series Eyes on the Prize has its initial broadcast
What has become a PBS classic, Eyes on the Prize chronicles the definitive story of the civil rights era from the point of view of the ordinary men and women whose extraordinary actions launched a movement that changed the fabric of American life.
You can still watch this series by using your TPT Passport account on TPT.org or by logging in on your PBS App.
---
April 15, 1988 Ground breaking for the new building, where we sit today
---
July 17, 1988 Minneapolis Sound documentary airs
This classic TPT documentary explores Emily Goldberg's first person journey through the vibrant Minneapolis music scene of the 80s.
Watch it today on TPT.org or by using the PBS App.
---
June 29, 1989 Newton's Apple beats Mister Rogers for Daytime Emmy Award
---
Read more about the 80s inventive form of moving information, Databurst, and be sure to check out Electronicle 1980 on Minnesota Experience.
© Twin Cities Public Television - 2022. All rights reserved.
Read Next