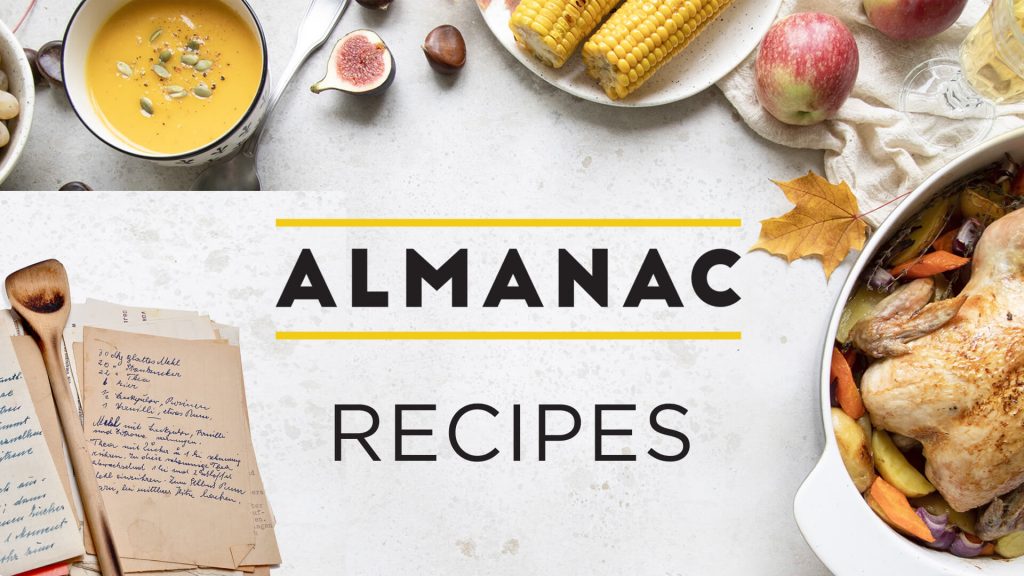 RELLENO
Vegetable and Fruit Stuffing
Recipe by Chef Amalia Moreno-Damgaard, AmaliaLLC.com
Makes about 4-1/2 cups
Ingredients:
1 tablespoon canola oil
4 tablespoons butter
1 1⁄2 cups finely diced onion
1 tablespoon minced garlic
1⁄4 cup panela (piloncillo) or dark brown sugar
1⁄2 cup raisins
3 small, dried bay leaves 1⁄2 cup red wine (Malbec, Rioja, or Carménère)
1 1⁄4 cup julienned chiltomas or equal parts green and red bell peppers
1 1⁄2 cups diced or julienned carrots
1 1⁄2 cups diced Yukon Gold potatoes
1 1⁄2 cups diced chayote squash 1 cup diced fresh pineapple
1⁄2 cup olives stuffed with pimentos
1 cup canned crushed tomatoes
1 1⁄2 teaspoons kosher salt Freshly ground black pepper 1 cup toasted bread cubes or mashed potatoes (optional) 1 cup chicken stock
Instructions:
Step 1: Melt the butter in the oil in the skillet over medium high heat.
Step 2: Add the onion and sauté until translucent, about 3 minutes. Add the minced garlic and sauté 1 minute. Add the panela, raisins, and bay leaves, stir well, and sauté 1 minute.
Step 3: Add the wine, deglaze the pan, and reduce the wine by half. Add the chiltomas, carrots, potatoes, squash, pineapple, olives, tomatoes, 1 1⁄2 teaspoons salt, black pepper to taste, and bread cubes (if using), and the rest of the juice.
Step 4: Cook over high heat, uncovered, for 5 minutes.  Serve.
---
PONCHE DE PIÑA
Fresh Pineapple and Dried Fruits Hot Holiday Punch
Recipe by Chef Amalia Moreno-Damgaard, AmaliaLLC.com
Serves 4 to 6 people
Ingredients:
Spice Sachet
1/2 canela stick (Ceylon cinnamon)
1 star anise
6 allspice berries
6 cloves
6 black peppercorns
½ cup sliced fresh ginger
3 cups water
2 tablespoons sugar
1 cup finely chopped pineapple
1/4 cup diced apples
1/4 cup diced peaches
1/2 cup sliced dried fruits
2 tablespoons raisins
6 sliced dried pitted prunes
Instructions:
Step 1: Guatemalan dark rum or Indita (Guatemalan sugarcane aguardiente) or other rum of choice (optional)
Step 2: Enclose all the spices in a 4×4-inch piece of cheesecloth. Tie with kitchen twine, leaving a long string. Tie the string to the handle of a medium saucepan and place the sachet inside the pan.
Step 3: Add the water and sugar to the pan and bring to a quick boil. Lower the heat, cover, and simmer until aromatic (about 10 minutes).
Step 4: Add all the fresh and dried fruits and simmer for 20 to 30 minutes. Taste and adjust sweetness or spices, if needed.
Step 5: Serve the punch in mugs with bits of fruit and some rum, if you like.
Amalia's Note: Serve in mugs or cups and provide small spoons to your guests to eat the fruit. Add 1-2 ounces of rum per cup, if using.
© Twin Cities Public Television - 2022. All rights reserved.
Read Next