Spring may not have sprung just yet, but you can still celebrate with a bouquet of 15 fresh and exciting shows blooming on TPT Passport. From heartwarming documentaries to gripping dramas, there's something for everyone on this list.
After a long winter, it's time to shed your heavy coat, soak up the sun, and indulge in some well-deserved relaxation. So, grab your favorite picnic blanket, a basket of snacks, and get ready to be entertained with a slew of captivating stories that are sure to put a spring in your step.
Watch online, or by using the PBS App.
---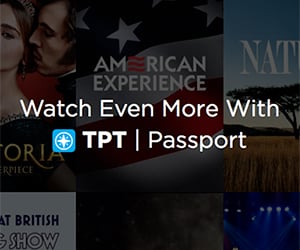 What is TPT Passport?
TPT Passport is a member benefit that gives you extended access to an on-demand streaming library of PBS and TPT shows, including full seasons of many favorites like
Downton Abbey
,
Atlantic Crossing
,
World on Fire
, and many, many more. Make a qualifying donation so you can start enjoying TPT Passport on your computer or with the
PBS Video App
on your favorite streaming device, mobile device or Samsung smart TV!
---
Coming Soon

---

Before We Die Season 2 Coming April 10
Before We Die (UK) returns for another electrifying season! This breathless crime-thriller promises to bring back more unpredictable twists and heart-stopping moments. Catch up now before the new season arrives on April 10th!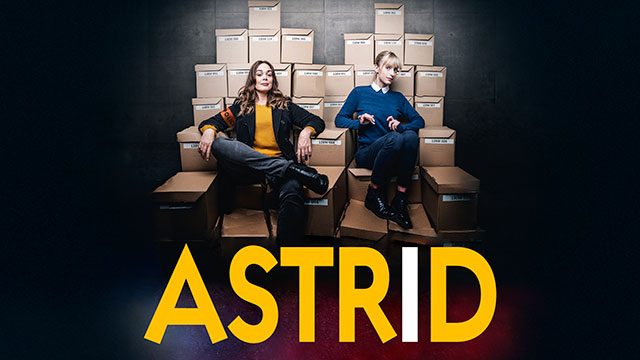 Astrid Season 2 Coming April 20
Astrid Nielsen, neuro-atypical genius, brings her brilliant mind back to your screen on April 20th. Astrid and Raphaëlle tackle more cases together, this time with a dash of mysticism and other-worldly happenings. Make sure to catch up on season one before Astrid returns later this month.

Tom Jones
Prepare to be swept away by a "fearfully romantic" tale of young love in Tom Jones, inspired by the classic Henry Fielding novel. Your chance to fall in love comes April 30th.
---
History and Documentary
---

Awakening in Taos: The Mabel Dodge Luhen Story
Mabel Dodge was an independently wealthy writer, early feminist, social activist, and champion for women and native America rights. In 1917 she moved from Greenwich Village to Taos, New Mexico where she met and eventually married Tony Lujan a full blooded Tiwa Indian from Taos Pueblo. She was responsible for bringing major modern artists to New Mexico including Georgia O'Keeffe, Ansel Adams, and D.H. Lawrence.

Becoming Helen Keller
Revisit the complex life and legacy of the author, advocate and human rights pioneer. Helen Keller, who was deaf and blind, used her celebrity and wit to champion rights for women, people with disabilities and people living in poverty.

Fight the Power: How Hip Hop Changed the World
Chuck D of Public Enemy explores Hip Hop's political awakening over the last 50 years. With a host of rap stars and cultural commentators he tracks Hip Hop's socially conscious roots. From The Message to Fight The Power 2020, he examines how Hip Hop has become "the Black CNN."

Finding Your Roots | Anchormen
Henry Louis Gates, Jr. introduces trail-blazing journalists Jim Acosta and Van Jones to the ancestors who blazed a trail for them, meeting runaway slaves and immigrant settlers who took enormous chances so that their descendants might thrive.

My Grandparents' War: Carey Mulligan
Actress Carey Mulligan travels to Japan to learn about her grandfather's experience as a British naval officer during WWII, including the aircraft attack he survived.

My Grandparents' War: Kristin Scott Thomas
Actress Kristin Scott Thomas discovers how her grandfather, a Royal Navy officer, saved thousands of lives at Dunkirk and meets veterans who served alongside him in WWII.

Ruthless: Monopoly's Secret History
Monopoly is America's favorite board game, a love letter to unbridled capitalism and our free market society. But behind the myth of the game's creation is an untold tale of theft, obsession and corporate double-dealing.

Victoria and Albert: The Wedding
Witness the most accurate reconstruction of Victoria and Albert's wedding ever staged, followed by a sumptuous wedding breakfast, a prelude to the first night that began a marriage so iconic, it heralded constitutional monarchy as we know it today.
---
Nature and Science
---

Nature | Dogs in the Wild Miniseries
One family, 37 different faces. From the recognizable and familiar like foxes, wolves, African wild dogs and coyotes to the lesser-known ones like the Japanese raccoon dog, fennec fox, dholes and dingoes, canids have conquered every continent except Antarctica. Get to know these adaptable creatures in the three-part Dogs in the Wild, A Nature Miniseries.

NOVA | Ancient Builders of the Amazon
Recent discoveries in archaeology are exploding the myth of the Amazon as a primeval wilderness, revealing traces of ancient civilizations that flourished for centuries, with populations numbering in the millions.
---
Music
---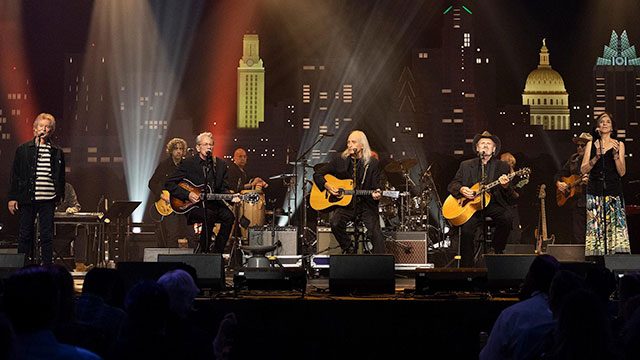 Austin City Limits | ACL 8th Annual Hall of Fame Honors Joe Ely
The eighth annual Austin City Limits Hall of Fame salutes Texas music pioneer Joe Ely. Guests include famed Texas songwriting legends Butch Hancock and Jimmie Dale Gilmore along with all-stars Rodney Crowell, Marcia Ball and Lloyd Maines.

Great Performances | The Magic of Spirituals
Glimpse behind the curtain at opera legends Kathleen Battle and Jessye Norman's famed concert at Carnegie Hall on March 18, 1990, featuring performance clips and new interviews with opera star Angel Blue, Met Opera General Manager Peter Gelb and more.
—

© Twin Cities Public Television - 2023. All rights reserved.
Read Next