It's March already, are we thawing out yet? Sounds like Punxsutawney Phil saw his shadow last month, so our guess is no. Not to worry though, we have your back with 12 new shows on TPT Passport to watch in March while you wait for the sun to finally arrive. Grab your fuzziest blankets and your warmest hot chocolate, it's time to find your new favorite shows on TPT Passport this month.
Watch online, or by using the PBS App.
---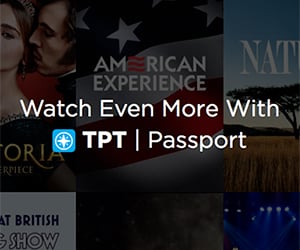 What is TPT Passport?
TPT Passport is a member benefit that gives you extended access to an on-demand streaming library of PBS and TPT shows, including full seasons of many favorites like
Downton Abbey
,
Atlantic Crossing
,
World on Fire
, and many, many more. Make a qualifying donation so you can start enjoying TPT Passport on your computer or with the
PBS Video App
on your favorite streaming device, mobile device or Samsung smart TV!
---
Coming Soon This Month

---

Marie Antoinette
Marie Antoinette is just a teenager when she leaves Austria to marry the Dauphin of France. At Versailles, under the complex rules of the French court, she suffers from not being able to live her life the way she wants, under pressure to continue the Bourbon line and secure the Franco-Austrian alliance.

Sanditon Season 3
Grab your sunscreen and get ready! The third and final season premieres Sunday, March 19 at 8pm on TPT 2. Rose Williams, Crystal Clarke, Ben Lloyd-Hughes, and more return — but will everyone find their happy endings?
---
Crime and Drama
---

Call the Midwife Season 12
It's 1968, and the nuns and nurses from Nonnatus House return for more midwifery and family life. The midwives welcome a new nun, Sister Veronica, and tension in Poplar arises following the effects of Enoch Powell's "Rivers of Blood" speech. New episodes every Sunday for TPT Passport members.

DI Ray
D.I. Rachita Ray, a British Asian policewoman new to homicide, is assigned to investigate the suspected honor killing of a young Muslim man.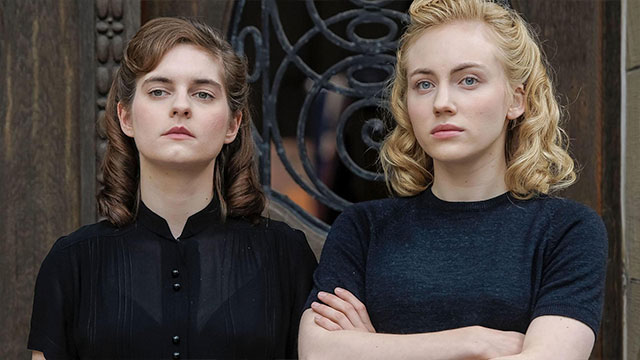 Our Miracle Years
Follow three sisters of an industrialist family in post-war Germany. In a politically, morally and economically destroyed country, these young women reinvent themselves and set the course for their future. From "Walter Presents," in German with English subtitles.
---
Nature and Science
---

Nature: Soul of the Ocean
Take a deep breath and experience the complex world of ocean waters. Get a never-before-seen look at how life underwater co-exists in a marriage of necessity.

NOVA: London Super Tunnel
Thousands of engineers, technicians and workers race to build Europe's biggest construction project–London's new railroad, the Elizabeth Line.
---
Music
---

Next at the Kennedy Center: The Roots Residency
Hip Hop legends The Roots give an electrifying performance during their residency at the Kennedy Center. Beyond the stage, the band endeavors to inspire others and explore the depths of their creative potential.
---
History and Documentary
---

After Action
Hosted by Air Force combat veteran Stacy Pearsall, "After Action" reveals the experiences of 21 diverse veterans from across the country. Conversations about life before, during and after action provide a deeper appreciation for those who've served.

Antiques Roadshow: Sante Fe's Hill Museum
Visit the "Land of Enchantment" on the hunt for hidden treasures in Santa Fe, like a 1929 New York Yankees partial team-signed ball, a New Mexico mining league trophy & photos and a Plains Indian child's beaded shirt. One is up to $200,000!

American Masters: Roberta Flack
American Masters: Roberta Flack follows the music icon from a piano lounge through her rise to stardom. From "First Time Ever I Saw Your Face" to "Killing Me Softly," Flack's virtuosity was inseparable from her commitment to civil rights. Detailing her story in her own words, the film features exclusive access to Flack's archives and interviews with Rev. Jesse Jackson, Peabo Bryson and more.

Finding Your Roots
Henry Louis Gates, Jr. traces the roots of actors Brian Cox and Viola Davis, uncovering records from workhouses in Scotland and slave plantations in South Carolina that reveal individuals who battled to build a better life for their families.

© Twin Cities Public Television - 2023. All rights reserved.
Read Next