This November, we're excited to bring you thought-provoking documentaries, delicious dramas, and unique musical features! This month, we hope you get cozy and enjoy some new shows on TPT Passport. Check out the list below of twelve shows new to watch in November. Watch online, or by using the PBS Video App.
---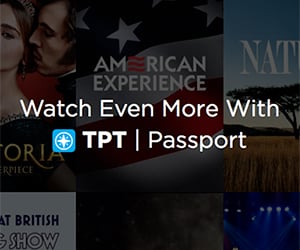 What is TPT Passport?
TPT Passport is a member benefit that gives you extended access to an on-demand streaming library of PBS and TPT shows, including full seasons of many favorites like
Downton Abbey
,
Atlantic Crossing
,
World on Fire
, and many, many more. Make a qualifying donation so you can start enjoying TPT Passport on your computer or with the
PBS Video App
on your favorite streaming device, mobile device or Samsung smart TV!
---
Drama/Crime
---

Magpie Murders
A mystery author dies under suspicious circumstances, with his last book seemingly unfinished. This leaves two mysteries: What happened to him? And how does his latest potboiler end?

Miss Scarlet and the Duke Season 2
Victorian London's most delicious detective duo-with-a-twist are back. Their story continues as aspiring detective Eliza Scarlet competes for cases. She even partners with her longtime friend/rival, The Duke, as their relationship delightfully and maddeningly simmers on.
---
Documentary
---

Lucy Worsley Investigates
Lucy Worsley re-investigates some of the most dramatic chapters in British history. She uncovers forgotten witnesses, re-examines old evidence and follows new clues.

NOVA: Saving Venice
Rising seas and sinking land threaten to destroy Venice. Can the city's new hi-tech flood barrier save it? Discover the innovative projects and feats of engineering designed to stop this historic city from being lost to future generations.

POV: Delikado
Palawan is a tropical island paradise and one of Asia's tourist hotspots. But for a tiny network of environmental crusaders struggling to protect its spectacular forests and seas, it is a battlefield. Delikado follows three land defenders as they brave violence, death threats and murder while trying to stop politicians and businessmen from destroying the Philippines' last ecological frontier.

Rivers of Life: Zambezi
From elephants and wildebeest to Victoria Falls, the largest curtain of water on earth. This is the story of the Zambezi, Africa's wildest river.

The U.S. and the Holocaust
Inspired in part by the United States Holocaust Memorial Museum's "Americans and the Holocaust" exhibition and supported by its historical resources, The U.S. and the Holocaust examines the rise of Hitler and Nazism in Germany in the context of global antisemitism and racism, the eugenics movement in the United States and race laws in the American south.
---
Music/Performance
---

Great Performances: Intimate Apparel
Experience the story of seamstress Esther who begins writing to a mysterious suitor laboring on the Panama Canal. Featuring music by Ricky Ian Gordon, a libretto by Pulitzer Prize winner Lynn Nottage, this powerful opera is directed by Tony winner Bartlett Sher.

The Cavern Sessions: Shooter Jennings
Shooter Jennings has defied expectation while expanding the parameters of Country, Rock 'n' Roll and beyond. Son of anti-Nashville music icons Waylon Jennings and Jessi Colter, Shooter—singer/songwriter, guitarist, actor and producer—spent his first years on a tour bus. For 25 years Shooter has issued albums & EPs in his brand of genre-defying Outlaw Country and Southern Rock.

The Ukrainian Freedom Orchestra
Following performances across European cities to express love for Ukraine and lift spirits with music, the Ukrainian Freedom Orchestra concludes its tour at the Kennedy Center. This brand-new orchestra, led by Canadian-Ukrainian conductor Keri-Lynn Wilson, includes recent Ukrainian refugees, Ukrainian members of European orchestras, and some of the top musicians of Kyiv, Kharkiv, and Odesa.
---
Food
---

How She Rolls Season 2
Charleston is a city about food and hospitality. Carrie Morey grew up here enchanted by the taste and aromas of authentic, Southern, handmade food. Today, she's a biscuit entrepreneur, gracefully balancing the creative drive of a modern businesswoman with the affection and attention required of a wife and mother of three girls.
---
COMING SOON
---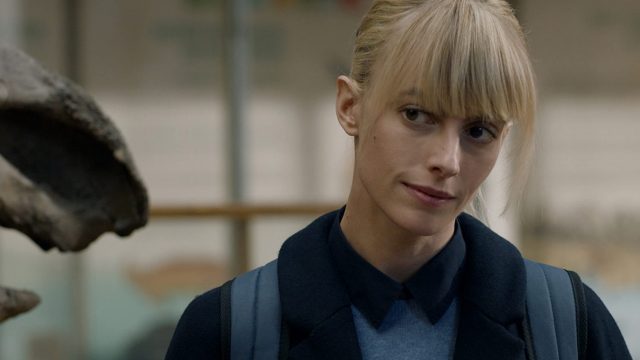 Astrid
Astrid Nielsen, a woman with Asperger's syndrome, works in the library of the judicial police. With an incredible memory she excels at analyzing files of ongoing investigations. The district commander decides to use it to the fullest, entrusting her with very complex investigations which have remained unsolved to date.
Watch Astrid on TPT Passport starting November 3.

© Twin Cities Public Television - 2022. All rights reserved.
Read Next