Summer is flying by! While you wait for the gates of the Great Minnesota Get-Together to open up, allow us to help you savor the last of summer streaming with 14 great picks to watch on TPT Passport this month. Sit back, relax, and let us whisk you away on a journey that's streamable anywhere, anytime!
Watch online, or by using the PBS App.
---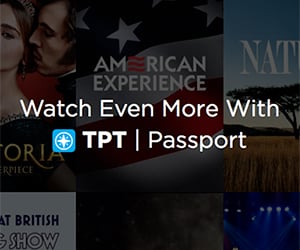 What is TPT Passport?
TPT Passport is a member benefit that gives you extended access to an on-demand streaming library of PBS and TPT shows, including full seasons of many favorites like
Downton Abbey
,
Atlantic Crossing
,
World on Fire
, and many, many more. Make a qualifying donation so you can start enjoying TPT Passport on your computer or with the
PBS App
on your favorite streaming device, mobile device or Samsung smart TV!
---
DRAMA & MYSTERY
---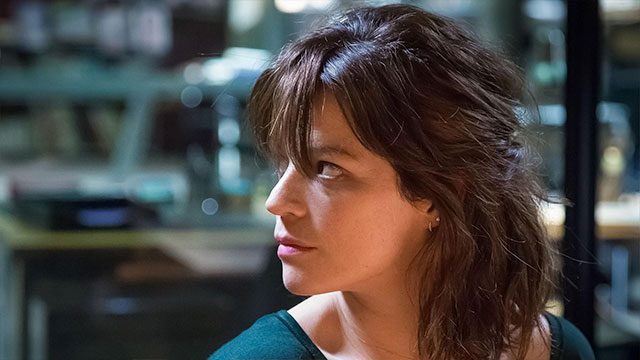 The Paris Murders Season 6
Intuitive profiler Chloe Saint-Laurent solves the most puzzling cases with the Paris homicide division in this suspenseful and fast-paced series based on actual criminal cases. Her exceptional sensitivity enables her to read the minds of killers and victims alike. From Walter Presents, in French with English subtitles. Watch all seasons now on TPT Passport.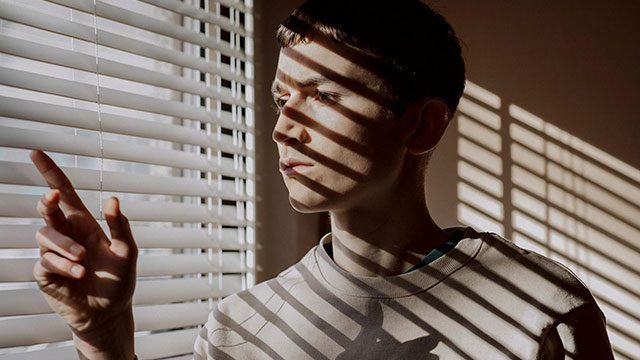 Top Dog Season 2
Two worlds collide, creating an extremely odd couple–the lawyer Emily and recently released convict Teddy. She wants to secure her future. He wants to leave his old life behind. When the past catches up to them and dreams for the future are destroyed, they must count on each other to get out alive. From Walter Presents, in Swedish with English subtitles.
---
DOCUMENTARIES & HISTORY
---

American Experience: Stonewall Uprising
On June 28, 1969, New York City police raided a Greenwich Village Mafia-run gay bar, the Stonewall Inn. For the first time, patrons stood up against the authorities, setting off a three-day riot that launched the modern American Gay Rights Movement.

Antiques Roadshow Tuscon
Travel to Tucson to learn more about finds like a 1943 Allen Ginsberg-signed yearbook, an 1884 Anna Pottery temperance snake jug, and an Alfons Walde oil painting dating to around 1935. Which item is valued at $200,000-$300,000?

Buffalo Soldiers: Fighting on Two Fronts
Established by Congress, the 14th Amendment promised citizenship in exchange for enlistment, prompting many African American men. They were denied due to Jim Crow laws but still served. The film examines the profound and often-contradictory roles played by Buffalo Soldiers in U.S. history, and how they fought on two sets of front lines: military conflicts abroad and civil rights struggles at home.

POV: After Sherman
Filmmaker Jon-Sesrie Goff returns to the coastal South Carolina land that his family purchased after emancipation. His desire to explore his Gullah/Geechee roots leads to a poetic investigation of Black inheritance, trauma, and generational wisdom, amidst the tensions that have shaped American history. In the wake of recent Southern violence, After Sherman is a reclamation of Black life and space.
---
SCIENCE & NATURE
---

Human Footprint Strangers in Paradise
Invasive species are reshaping the world's ecosystems, but who's really to blame? Shane wrestles a python, hunts Hawaiian pigs, and gets sucker-punched by a carp to answer the question: in the Age of Humans, how does our species decide what belongs?

Below the Belt: The Last Health Taboo
Through the inspiring stories of four patients urgently searching for answers to mysterious symptoms, Below the Belt exposes widespread problems in our healthcare system that disproportionately affect women. From societal taboos and gender bias to misinformed doctors and financial barriers to care, the film shines a light on how millions are effectively silenced.
---
MUSIC & ARTS
---

The Articulate Hour Marking Time
Time rules our lives. Artists and experts show that it may be more flexible than we think.

My Music with Rhiannon Giddens
Singer, multi-instrumentalist, composer, two-time Grammy winner, and recipient of a 2017 MacArthur Fellowship, Rhiannon Giddens hosts a new series featuring the songs, stories, and experiences of artists who have influenced her own love of traditional music.

PBS Arts Talks
Enjoy conversations with arts and culture icons — including Seal, Brian Stokes Mitchell, Min Jin Lee, Nathaniel Mary Quinn, Elvis Costello, Jimmy Kimmel and Twyla Tharp — as they break down their craft and careers and share personal memories in intimate, thought-provoking discussions with interviewers Misty Copeland, Henry Winkler, Ann Curry and Rhiannon Giddens.
---
EXPIRING SOON
---

Great Performances: Gloria Estefan: Sangre Yoruba Leaving August 9th
Gloria Estefan journeys through three of Brazil's most influential cities, Rio de Janeiro, São Paulo and Salvador, with Estefan as narrator and host, discussing the history of Samba and its many variations. Featuring regional celebrities like Maria Rita, Carlinhos Brown and Jorge Arãgo, the documentary looks at the African origins of Brazilian music and specific sites that have inspired artists.

Austin City Limits: Maren Morris Leaving August 11th
Country superstar Maren Morris showcases gems from her Grammy-nominated album Humble Quest alongside chart-topping hits in a career-spanning hour.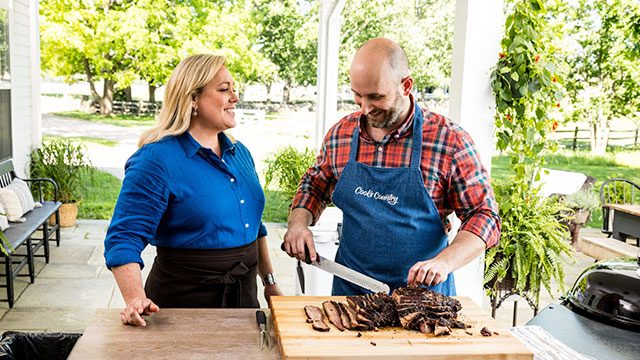 Cook's Country Season 12 Leaving August 24th
See the best in regional home cooking from Cook's Country. Get delicious family-friendly recipes from every corner of America including pork and pie, the perfect cake, comfort food done right, and holiday feasts.

Inspector Lewis Seasons 1-8 Leaving October 31
This global hit detective drama that sees Inspector Robbie Lewis, investigating a series of brutal murders against the stunning backdrop of Oxford. Lewis learned enough from his old mentor Morse to keep a calm, open mind even when a murder case delves into the world of psychic phenomena, but his partner, the impulsive DS Hathaway, is less restrained. Away from police work, Lewis wistfully recalls past loss and old friends as he moves on to start a new chapter in his life. Lewis continues the Morse legacy of quality crime drama.
—

© Twin Cities Public Television - 2023. All rights reserved.
Read Next