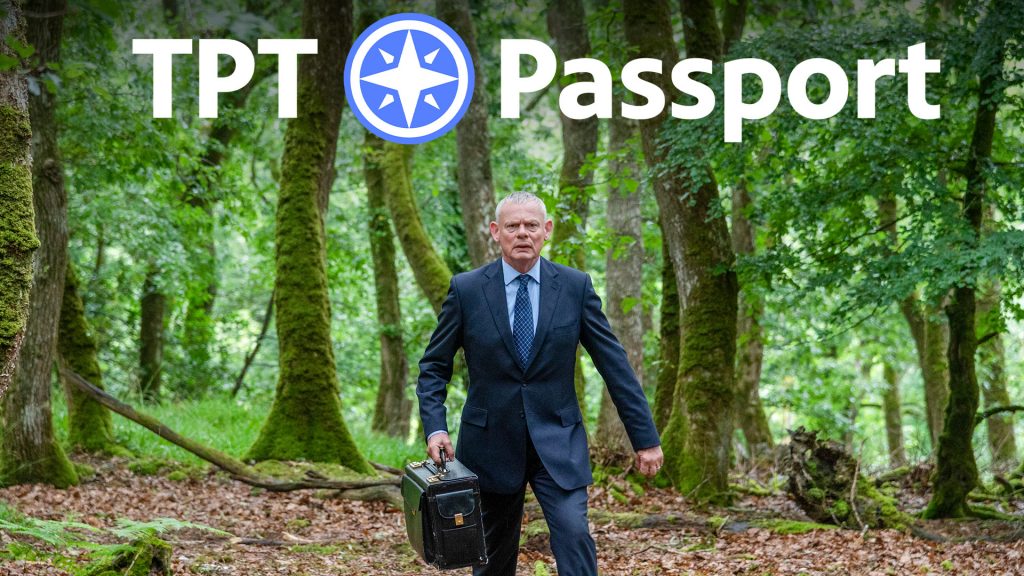 As November unfolds and the days grow shorter, it's time to discover the latest gems waiting to be streamed on TPT Passport. From beloved dramas to eye-opening documentaries, this month brings a fresh wave of entertainment. Join us as we bring you 14 new shows that promise to be your November must-watches. So, grab your coziest blanket, prepare your favorite hot beverage, and let us bring you the newest shows, documentaries, and performances streaming anytime, anywhere.
Watch online, or by using the PBS App.
---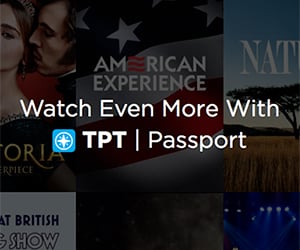 What is TPT Passport?
TPT Passport is a member benefit that gives you extended access to an on-demand streaming library of PBS and TPT shows, including full seasons of many favorites like
Downton Abbey
,
Atlantic Crossing
,
World on Fire
, and many, many more. Make a qualifying donation so you can start enjoying TPT Passport on your computer or with the
PBS App
on your favorite streaming device, mobile device or Samsung smart TV!
---
NEW & UPCOMING
---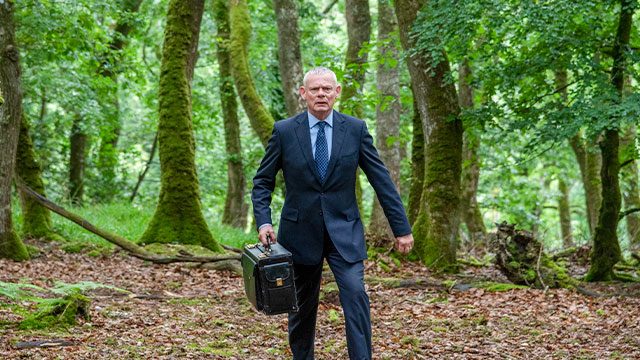 Doc Martin Season 10 Coming November 1
In the 10th and final season of Doc Martin, a year has passed since Martin's big life change, and his wife, Louisa is now the one seeing patients in her new career change as a child counselor, while he looks after their two young children.

Royal Flying Doctor Service Season 2 Coming November 23
Just a year after Eliza left Broken Hill behind, much has changed, with lives at RFDS South East progressing at a rapid rate. The determined team faces some of their most high-stakes challenges to date – in the air, on land, with each other and within themselves – set against the isolation, beauty and brutality of the Australian outback.

Call the Midwife Holiday Specials (2019-2022)
Binge them starting November 25
Ahead of this year's Call the Midwife Holiday Special, catch up on the magic of the previous four specials.
---
HISTORY & DOCUMENTARY
---

America Outdoors: Oregon: New Heights
From scaling ancient trees to spearfishing in underwater kelp forests to rollerblading through Portland with an Indigenous roller derby team, Baratunde dives into the variety that defines the outdoors in Oregon.

American Masters: Floyd Adams: Speaking Freely
Follow the 50-year career of First Amendment lawyer and legal expert Floyd Abrams. See how his landmark cases, from the Pentagon Papers to Citizens United, helped define free speech as it is known today.

American Masters: Jerry Brown: The Disrupter
Experience the political and personal journey of Jerry Brown, the longest serving governor in California history. First elected at 36 years old and again at 72, explore Brown's 50-year career tackling climate change and inequality.

American Masters: Max Roach: The Drum Also Waltzes
Experience the groundbreaking sounds of bebop pioneer and virtuoso composer Max Roach, whose far-reaching ambitions were inspired and challenged by the inequities of the society around him.

American Masters: José Clemente Orozco: Man of Fire
The life of Mexican muralist José Clemente Orozco (1883-1949), a life filled with drama, adversity and triumph, is one of the great stories of the modern era. Despite poverty, childhood rheumatic fever that damaged his heart and an explosion in his youth that cost him his left hand, Orozco persisted in his wish to become an artist.

American Masters: A Song For Cesar
Trace the life and legacy of labor activist Cesar Chavez. Through interviews with Maya Angelou, Joan Baez, Carlos Santana and more, see how music and the arts were instrumental to the success of the social movement Chavez helped found, which mobilized thousands of farmworkers across the U.S.

Antiques Roadshow: Vintage Hartford 2023
Revisit Connecticut treasures 14 years after Roadshow's visit to Hartford, including a French Bru doll, ca. 1880, woman's silk shoes, ca. 1785, and an 1894 Charles Courtney Curran portrait oil. Which is the top $75,000 find?

Becoming Frida Kahlo
In a striking new three-part series, Becoming Frida Kahlo strips away the myths to reveal the real Frida – a passionate and brilliant artist living through extraordinary times. The series explores the major events of Kahlo's life, both personal and political, from her lifelong health problems to her complicated relationship with artist Diego Rivera, whom she married not once but twice.
---
SCIENCE & NATURE
---

Evolution Earth: Grasslands
Grasslands are one of the planet's most important, yet most overlooked habitats. Follow scientists as they discover animal species with the power to transform and restore our grasslands, turning them into carbon sinks that could slow climate change.

Evolution Earth: Ice
At the planet's frozen extremes, shifts in animal movement and behavior reveal vital information about our future world. Examine polar bears in the Arctic, penguins in Antarctica and other animals surviving in icy worlds.
---
MUSIC
---

Cavern Sessions: Watchhouse
Once known as the acclaimed Mandolin Orange, this duo—from roadhouses to The Ryman to Red Rocks—presents as a band at the regenerative edges of Americana/Folk-Rock, flagbearers of the Contemporary Folk world. As challenging as they are charming, Watchhouse's songs offer an inspired search for personal and political goodness, singing sweetly about the hardest parts of our lives.
—

© Twin Cities Public Television - 2023. All rights reserved.
Read Next