Can you believe Autumn is nearly upon us? After a sweltering summer, we're ready for back-to-school, pumpkin spice, football games, and Fall leaves. Before you set out to rake the yard and pick some apples, allow us to bring you September's new picks on TPT Passport. Sit back, relax, and let us whisk you away on a journey that's streamable anywhere, anytime!
Watch online, or by using the PBS App.
---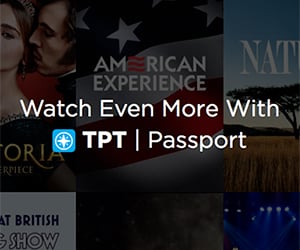 What is TPT Passport?
TPT Passport is a member benefit that gives you extended access to an on-demand streaming library of PBS and TPT shows, including full seasons of many favorites like
Downton Abbey
,
Atlantic Crossing
,
World on Fire
, and many, many more. Make a qualifying donation so you can start enjoying TPT Passport on your computer or with the
PBS App
on your favorite streaming device, mobile device or Samsung smart TV!
---
DRAMA & MYSTERY
---

Professor T Season 2 – September 3rd
Professor Jasper Tempest and the team untangle a series of knotty crimes ranging from an unexplained fire in a student block to the mystery of an entire family found dead in their home. Meanwhile, Professor T is dominated and perplexed by the women in his life, from his mother to the love of his life Christina, and his new therapist, Dr. Helena.

Unforgotten Season 5 – September 3rd
Don't miss the chilling new season of Unforgotten starting September 3rd. Some secrets don't stay buried forever…

Professor T Season 2 – September 3rd
Van der Valk returns for a brand-new season filled with more danger, suspense, murder, and even some magic.
---
SCIENCE & NATURE
---

Animals With Cameras: Australia
Wildlife cameraman Gordon Buchanan fronts the team helping scientists investigate the lives of some of Australia's most iconic animals. Koalas, fruit bats and kangaroos take the cameras into their secret worlds.

Human Footprint
Earth has never experienced anything like us: a single species dominating and transforming the planet. Biologist Shane Campbell-Staton travels the globe to explore our Human Footprint and to discover how the things we do reveal who we truly are.

NOVA | The Planets: Ice Worlds
In the far reaches of the solar system, Uranus and Neptune dazzle with unexpected rings, supersonic winds, and dozens of moons. And NASA's New Horizons gets a stunning up-close view of Pluto before venturing deep into the Kuiper Belt.
---
HISTORY & CULTURE
---

Antiques Roadshow: Cleveland
Discover hidden treasures in Cleveland such as 1920 World Series stubs, a Charles Rohlfs music stand from around 1905, and an Ohio folk art double portrait, ca. 1838. One is the top find of the night!

La Fontera With Pati Jinich: From Dos Laredos to Mars
Pati Jinich, chef and James Beard Award-winning host, travels from Laredo and Nuevo Laredo to Brownsville, Texas. She learns how tight-knit family bonds are an underlying theme connecting everything in the Laredos, and throughout La Frontera.

Southern Storytellers
Celebrate Southern identity through the eyes of contemporary creators of literature, music, film and television, including authors Jesmyn Ward, Michael Twitty, Angie Thomas and David Joy; poets Jericho Brown and Natasha Trethewey; songwriters Jason Isbell, Lyle Lovett, Tarriona "Tank" Ball, Adia Victoria, Amanda Shires and Justin Moore; songwriter/screenwriter/actor Billy Bob Thornton and songwriter/actress Mary Steenburgen; and screenwriters Qui Nguyen and Michael Waldron.
---
MUSIC & PERFORMANCES
---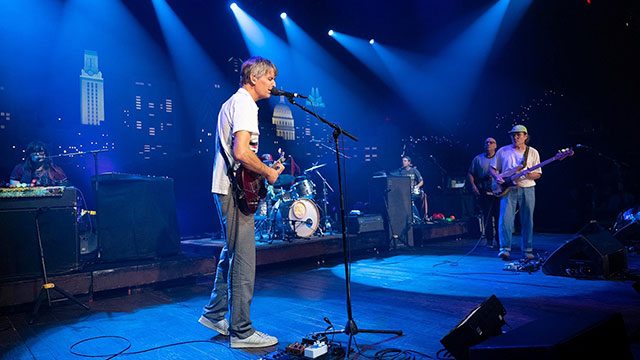 Austin City Limits: Pavement
Witness legendary alternative rock pioneers Pavement deliver modern rock highlights in a career-spanning hour. The veteran California band marks its thirtieth anniversary with a rare television performance.

Great Performances: Leonard Bernstein's Kaddish Symphony
Performed from Highland Park's Ravinia Festival, Great Performances presents legendary composer Leonard Bernstein's Kaddish symphony featuring the talent of Uniting Voices (formerly Chicago Children's Choir), Chicago Symphony Chorus and the Chicago Symphony Orchestra.
—

© Twin Cities Public Television - 2023. All rights reserved.
Read Next