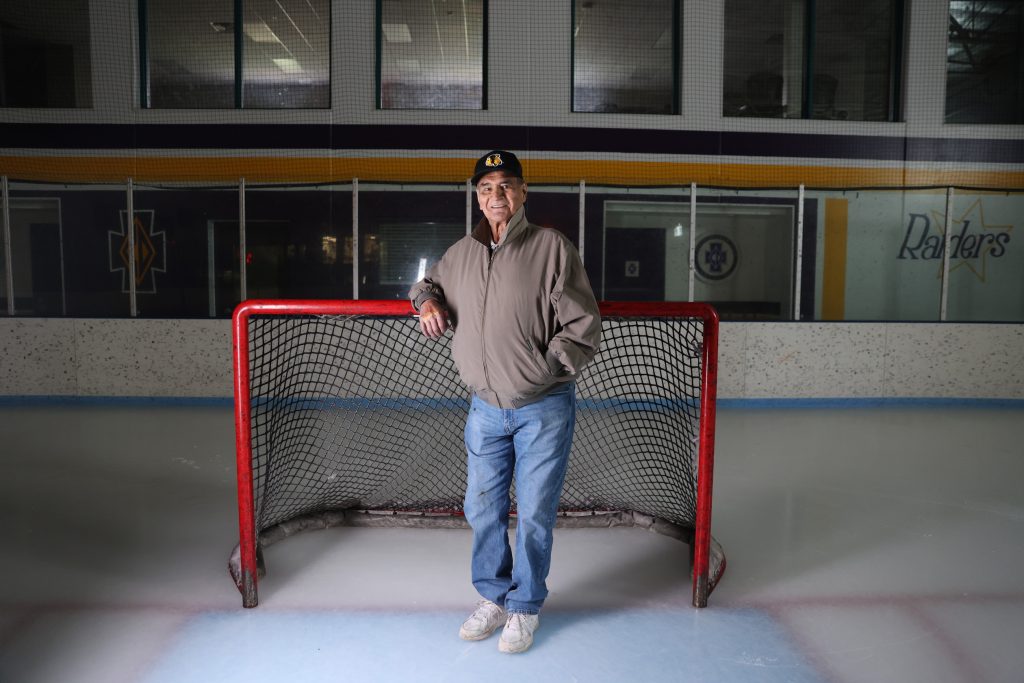 September 19, 2023 (St. Paul, MN) —Twin Cities PBS (TPT) is saddened to learn of the passing of Henry Boucha. We greatly value our collaborative work with Henry and are honored to share his story. He will be remembered not only as a hockey icon, but as an activist who was deeply connected to his community. We send our condolences to Henry's family and all who are grieving his loss. 
TPT filmmaker Leya Hale has been working with Henry on a documentary of his life, The Electric Indian, which will premiere in 2024. Leya's beautiful tribute captures her relationship with Henry and the sentiments many of us at TPT share:
Han Mitakuyepi, Hello My Relatives.
On behalf of our production team at Twin Cities PBS, we were saddened to learn of our Dear Friend, Henry Boucha's passing. We are sending our thoughts, prayers, and condolences to the Boucha family and the Warroad community.
Henry Boucha was one of a kind and impacted us in ways we would have never imagined. Kind, generous, humble and one of the funniest people I've ever met. He came from the Animakee Wa Zhing Anishinaabe First Nation from Ontario, Canada and was born and raised in Warroad, MN. He was considered one of the best all-around athletes ever to come out of the State of MN. He was a former NHL player, U.S. Olympic Silver Medalist, U.S. Hockey Hall of Fame Inductee, and our Friend.
Over the past year we have witnessed how cherished and beloved he was by his family and community as we documented his life. He was more than a Hockey legend, he was a great family man, mentor, community leader, and a magnificent storyteller.
It was his dream to produce a documentary series about all past Native American Olympians to inspire us with stories of overcoming struggles and finding successes. In 2018, I met with Henry, and he offered me traditional tobacco and requested my help to produce the first documentary in his series, a film about his life and outstanding Hockey career. I was honored as I assembled my team, and we did our best to bring his vision alive and honor his legacy. Thank you to Henry Boucha's family and the Warroad community for supporting our project and Henry's vision.
We will miss you our Dear Friend.
Pidamayayapi ye.
© Twin Cities Public Television - 2023. All rights reserved.
Read Next