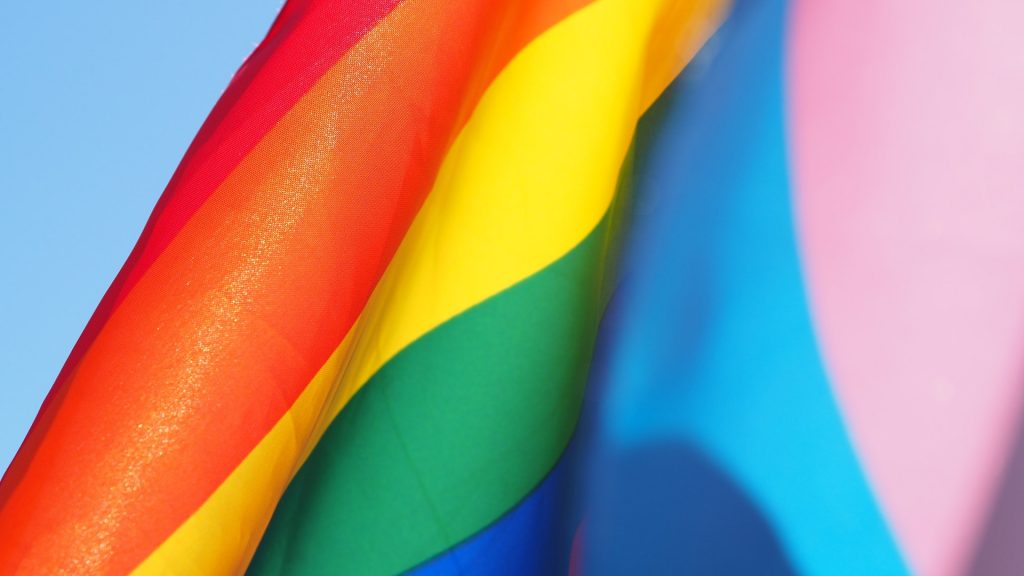 Twin Cities PBS (TPT) is committed to telling stories of our diverse community and is excited to celebrate Pride Month with a special collection of LGBTQ+ programming. From impactful documentaries and biopics to local history and music, this special collection tells stories of love, community, and activism that shaped history.
We invite you to explore the variety of content we have celebrating LGBTQ+ stories in our new Pride Collection.
Here we highlight programs premiering this month and TPT original stories. Watch these shows on air, online, or by using the PBS App.
---
NEW IN JUNE

---
American Masters: Little Richard: The King and Queen of Rock 'n' Roll
Experience the meteoric rise and enduring legacy of Little Richard. This portrait of the "King and Queen of Rock and Roll" explores his far-reaching influence as well as his advocacy for the rights of Black artists in the music industry. Little Richard: The King and Queen of Rock 'n' Roll airs on Friday, June 2 at 8 pm on TPT 2.
---
They call one another "mama bears" because of the ferocity with which they fight for their children's rights. Although they grew up as fundamentalist, evangelical Christians praying for the souls of LGTBQ people, these mothers are now willing to risk losing friends, family, and faith communities to champion their kids—even if it challenges their belief systems and rips apart their worlds. Mama Bears will be broadcast on Tuesday, June 20 at 9 pm on TPT 2.
---
American Experience: Casa Susanna
In the 1950s and '60s, an underground network of transgender women and cross-dressing men found refuge at a house in the Catskills region of New York. Known as Casa Susanna, the house provided a safe place to express their true selves. You can watch Casa Susanna on Tuesday, June 27 at 7 pm on TPT 2.
---
TPT ORIGINALS

---
"Out North: MNLGBTQ History" explores the untold past of Minnesota's lesbian, gay, bisexual, transgender and queer community and celebrates the strides the state has made since the gay liberation movement began in the 1970s.
---
Queer women are not statistically "safe," but there are medical spaces that have been crafted so that they can be treated with the same dignity as any other patient. Patient No More explores the barriers LGBTQ+ women navigate across health care systems, and how the never-ending hunt for affirming care affects their lives.
---
SciGirls Role Models: Aubrey Scott
Aubrey's experience as a trans woman of color fuels her passion for making games that allow everyone to see themselves represented.
---
Subcultured: How is The Gay Rodeo Different?
In this award-winning episode, filmmaker Josef Lorenzo talks to Cowboy Frank about the origins of the gay rodeo and how it was formed out of necessity. Today the gay rodeo's challenge is bringing young folks into the rodeo. Josef talks to all-star cowboy Greg Begay about the fierce competition at the gay rodeo. Lastly, Jade Fauver shares her experience as a young woman in the rodeo and her aspirations for the gay rodeo's future.
---
© Twin Cities Public Television - 2023. All rights reserved.
Read Next