By Katie Carpenter
For many of us this year, Halloween may look and feel a little bit different. The pandemic may prevent us from gathering in big neighborhood groups to trick-or-treat and may put a pause on our Halloween party planning. But that won't stop us from celebrating! We've gathered up some of our favorite DIY Halloween activities from PBS Kids to bring the festivities right into your home, and make it your most memorable Halloween yet!
Happy Halloween from all of us at TPT and PBS KIDS! Tune in to TPT2 or the PBS Kids app through October for spooky and fun Halloween programming that the entire family will love. 
Before you get lost in a Halloween rabbit hole of fun with the links below, we encourage parents and caregivers to think about how to Make Halloween Fun, Not Frightening!
Monster Mash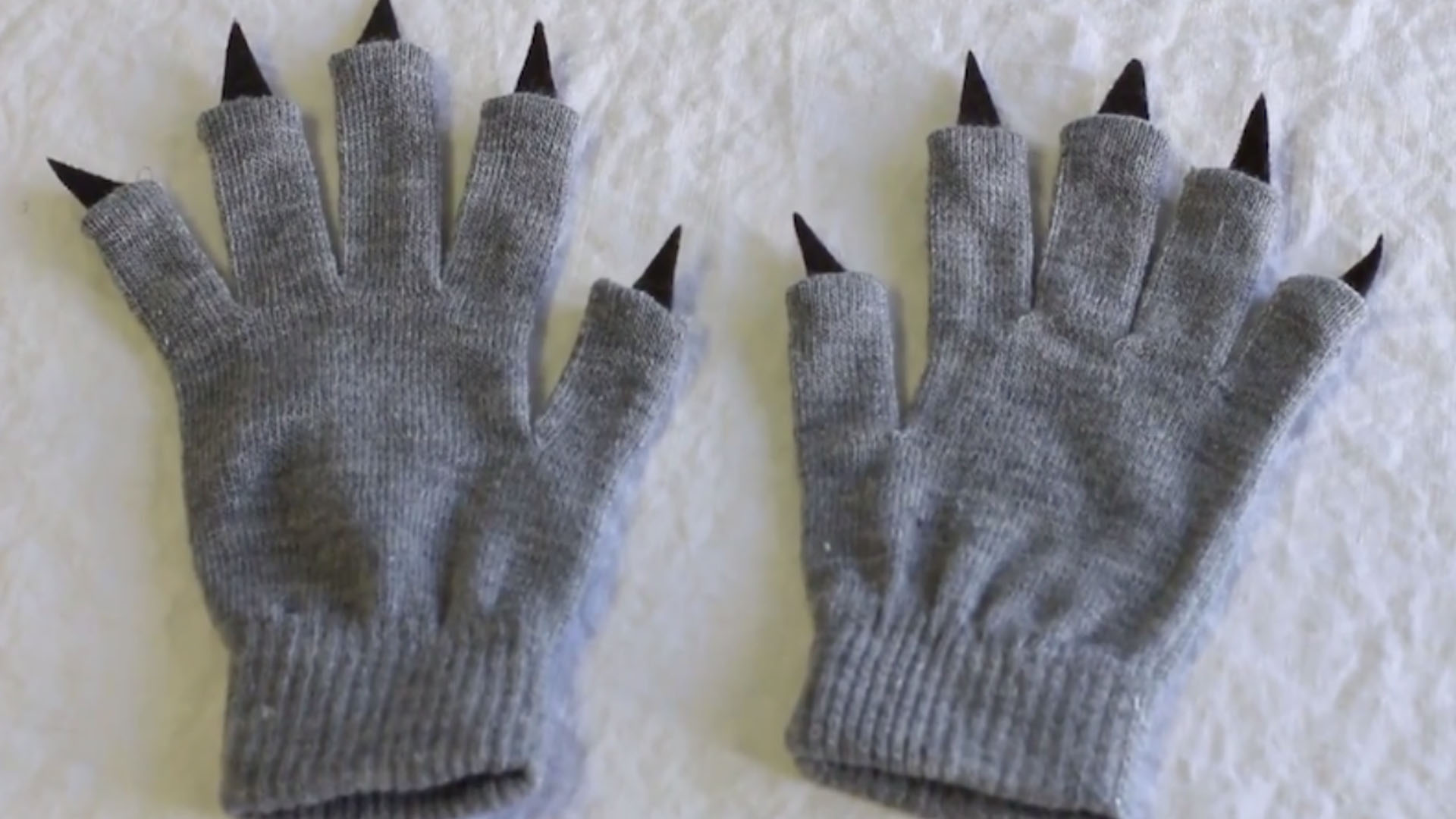 No Sew Monster Claws
Make these easy, no-sew monster claws in just two steps!
DIY Monster Slime
Engage in some imaginary monster-play and embrace your inner scientist with this fun activity! Learn how to make gooey monster slime TWO ways with this sensory craft. Don't worry — the slime washes off hands easily with soap and water!
Monstrously Good Books for Kids
Some monsters seem scary, some sympathetic, while others can only be described as supremely silly. Whether they're hiding under the bed, or going bump in the night, monsters may be all around! Get crazy with some monster madness using this list of recommended books for children ages 0-9.
Monster Swamp Sensory Bin
Halloween is almost here! This sensory bin is filled with different textures, objects to sort and count, and is just gross enough to delight your kids.
Day of the Dead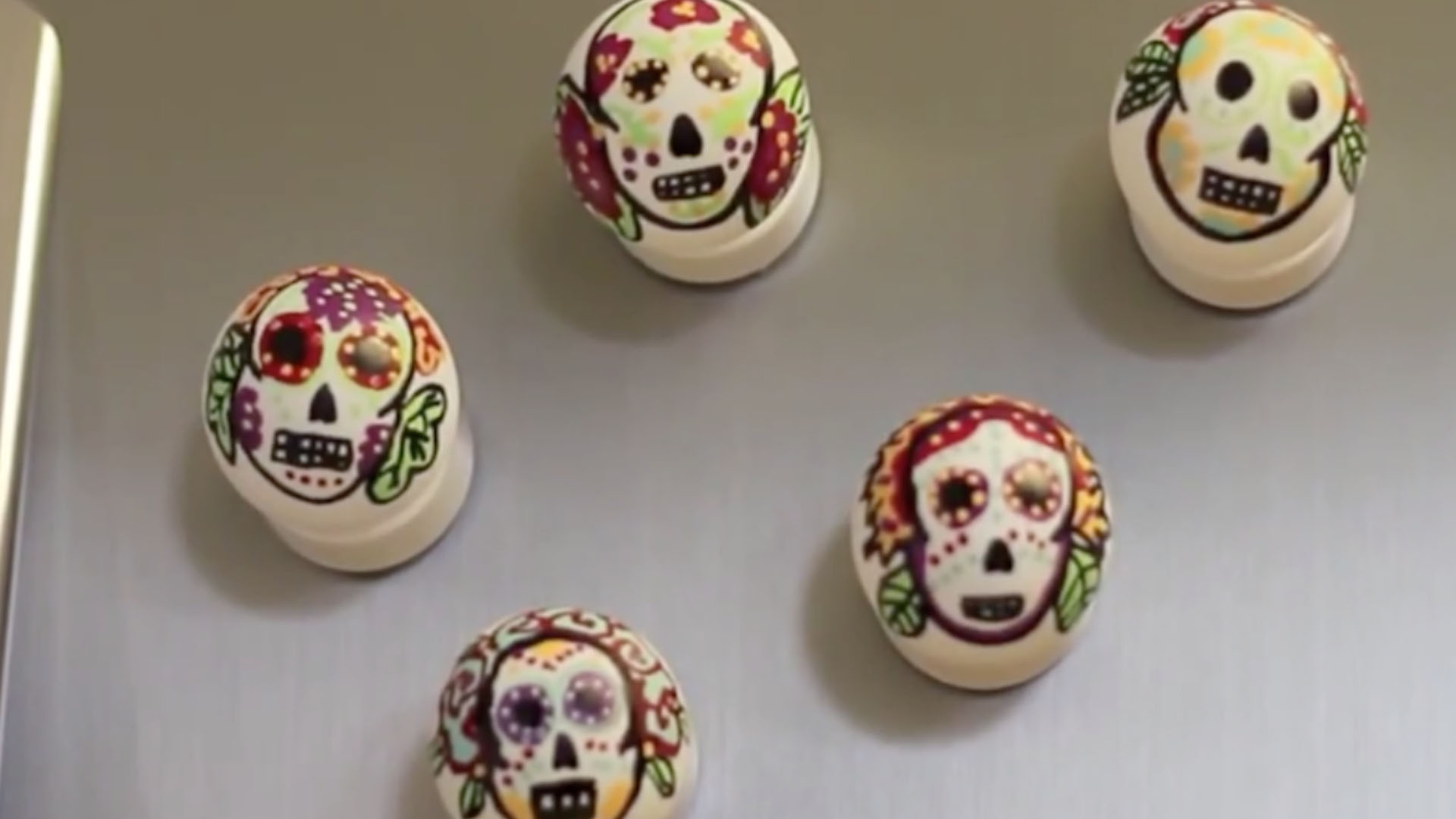 Day of the Dead Candle Magnets
Turn ping pong balls and battery tea lights into "Sugar Skull" magnets for a great way to open up a dialogue with kids about holidays celebrated in other countries.
Day of the Dead Book List
The Day of the Dead, celebrated from October 31 through November 2, is a time of both joy and quiet remembrance as families honor their loved ones who have died. While variations of the Day of the Dead are celebrated in many Latin American countries, some of the most well-known traditions are those from Mexico, where the celebration coincides with the return of the Monarch butterflies.
Go deeper- Beyond Sugar Skulls: The History and Culture of Dia de los Muertos
Pumpkin Love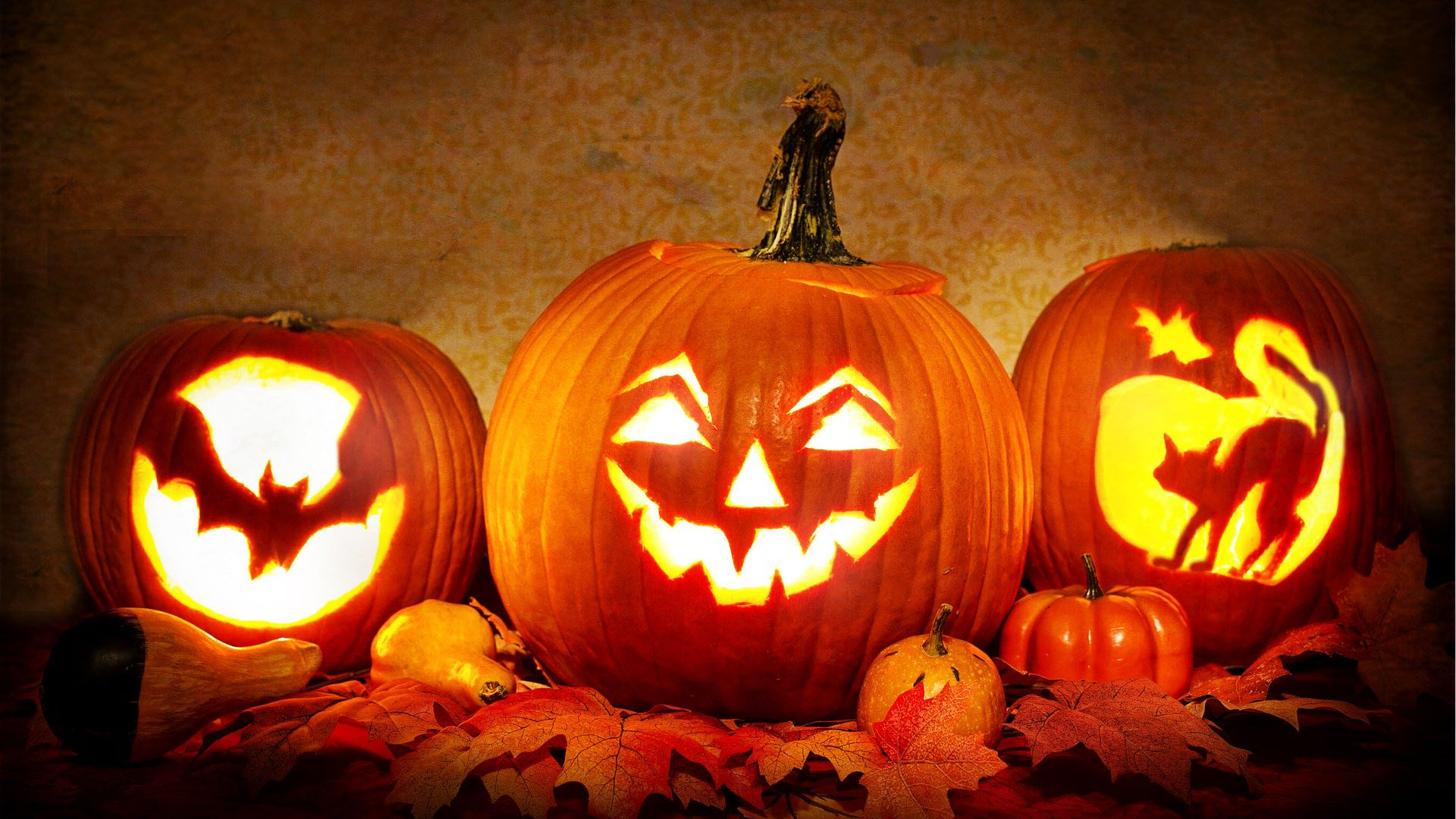 Pumpkin Carving Templates
It will be hard to pick just one!
Secret Message Pumpkins
We chose pumpkins, but with a little imagination (and some more paint!) you can make an assortment of Halloween-themed message containers, such as mummies, witches, Frankenstein, werewolves, vampires and more!
Make pumpkin spice play dough
Take orange play dough (or make your own) and knead in small shakes of cinnamon, nutmeg and ground cloves until it smells like pumpkin spice. Use cookie cutters to roll, shape and decorate play-dough creations.
Pumpkin Face Shapes Match Up
Create one pumpkin face with shapes to match on another pumpkin. It's a pumpkin face match up for kids to learn about shapes in the Halloween spirit!
Halloween Tricks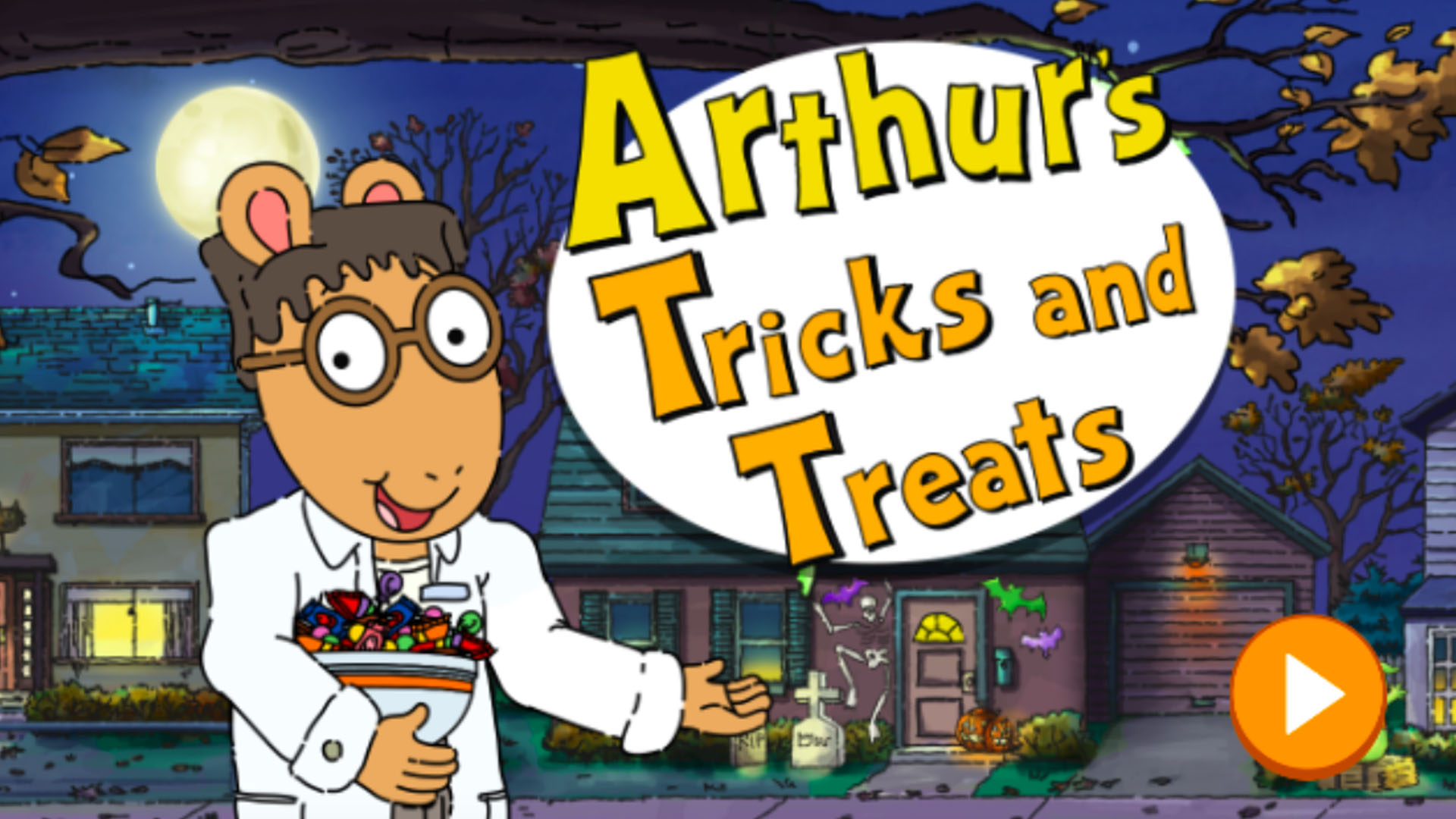 Arthur's Tricks and Treats game
Help Arthur and friends navigate through a fun-filled Halloween adventure!
Tricks for a Fun and Healthy Halloween
Some great ideas for hosting a healthy, kid-friendly Halloween.
Halloween Haunted House
Draw spooky creatures in the windows of your own lift-the-flap haunted house with this fun Halloween craft for all ages.
DIY Spooky Tree
Trick or tree-t! This spooky tree is fun to decorate, makes great candy displays, and adds just the right combo of cute and creepy to any setting. Here's how you can can make your own!
Halloween Treats
Halloween Bat Treat Holders
This Halloween-themed project is fun for kids and a great way to get rid of old paper bags.
Halloween Treat Bags
Make 3 different kinds of spooky treat bags this Halloween (ghost, bat, and skeleton bags) using the same materials! Then fill the bags with Halloween treats or pack lunches for your little trick-or-treaters!
Treat Tally Printable
Tally up those delicious treats with this printable tally sheet!
DIY Costume Time!
Dress Up Time!
Get into the Halloween spirit with this Sesame Street digital game.
No Sew Daniel Tiger Costume
Make a Daniel Tiger watch
MORE No Sew Halloween Costumes
Become your favorite PBS Kids character with over a dozen no-sew DIY Halloween costumes!
Sesame Street Printable Masks
Become a beloved Sesame character in a jiffy with these adorable printable masks!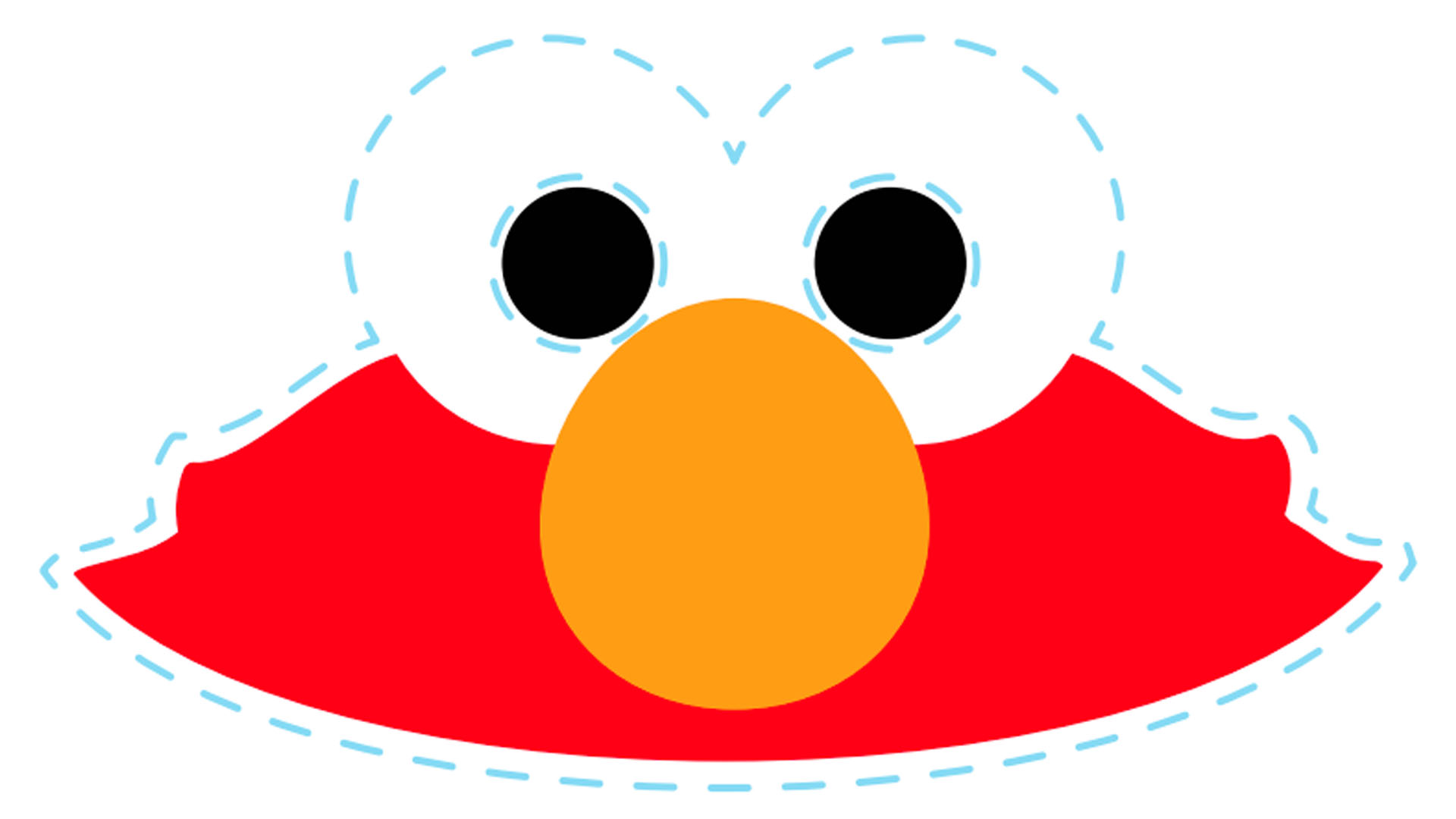 ---
We'd love to see your Halloween crafts and costumes!
Please submit photos here:
© Twin Cities Public Television - 2020. All rights reserved.
Read Next