Explore our top show picks below and be sure to check out tpt.org/shows for all of the latest streaming videos from TPT and PBS.

Gain a new understanding of Britain's longest reigning Queen and her tumultuous family history.
2 Sunday, July 28, 8pm – Part 1
2 Sunday, August 4, 8pm – Part 2
More on TPT…
Ancient Skies
Finding The Center
After exploring the mysterious creatures living at the edge of the world, we follow the story of our earth as it takes shape and a place in the cosmos in the minds of great astronomers and scientists including Ptolemy, Copernicus and Galileo.
2
Wednesday, July 31, 7pm
LIFE
Sunday, Aug 4 at 7pm
See all listings.
NOVA
The Planets: Jupiter
Jupiter's massive gravitational force made it a wrecking ball when it barreled through the early solar system.
2
Wednesday, July 31, 8pm
LIFE
Sunday, Aug 4 at 8pm
See all listings.
Operation Grand Canyon with Dan Snow
Take a dive into the Grand Canyon with Dan Snow and his team as they take on the rapids of in antique wooden boats to rediscover one of the wild west's great adventures of discovery.
2
Thursday, August 1, 8pm
See all listings
Ursula K. Le Guin: American Masters
Explore the remarkable life and legacy of late feminist author Ursula K. Le Guin whose groundbreaking work, including "The Left Hand of Darkness," transformed American literature by bringing science fiction into the literary mainstream.
2 
Friday, August 2, 9:30pm
See all listings
Check out the TPT Magazine to look ahead at our great programming throughout the month.
Bennett's Chop and Railhouse
Receive 10% off food and beverage when you present your valid tpt Member Rewards Card. Not valid with any other offers. Located at 1305 West 7th Street in St. Paul.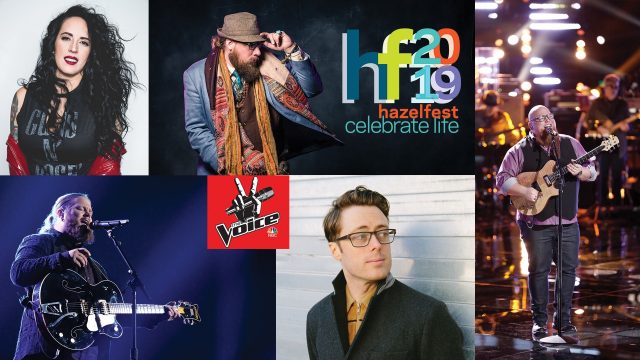 Hazelfest 2019
Two stages. One great day. An amazing line-up, along with fantastic food trucks, comedy, speakers, exhibitors, kids dance party and much more—making for the best day of music, inspiration and fun this summer.
© Twin Cities Public Television - 2019. All rights reserved.
Read Next