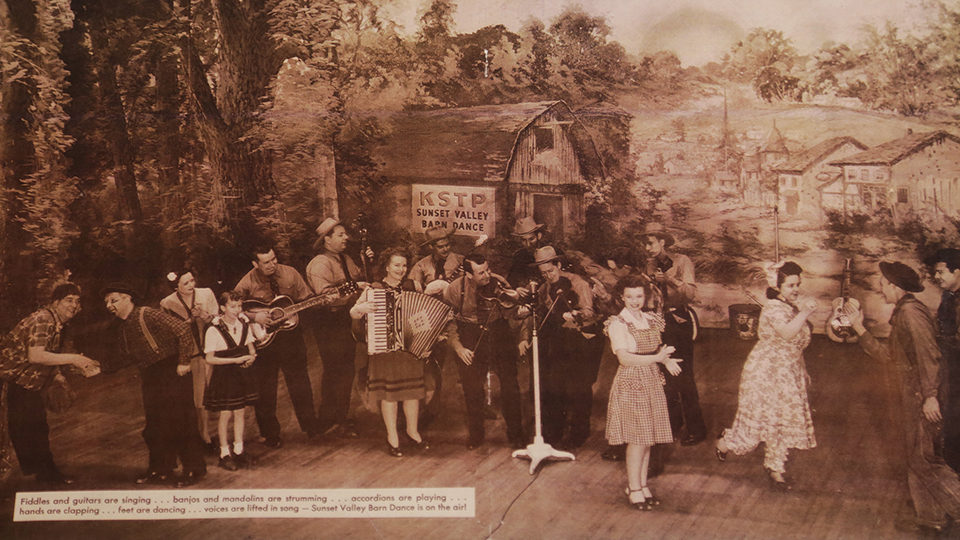 By David Roth | Producer for The Lowertown Line
KSTP's Sunset Valley Barn Dance was a musical variety show, that started on radio in 1940, eventually moved to TV and stayed on the air well in to the 1950's. Genevieve Hovde started singing on the program when she was 11 years old and has many fond memories of the show.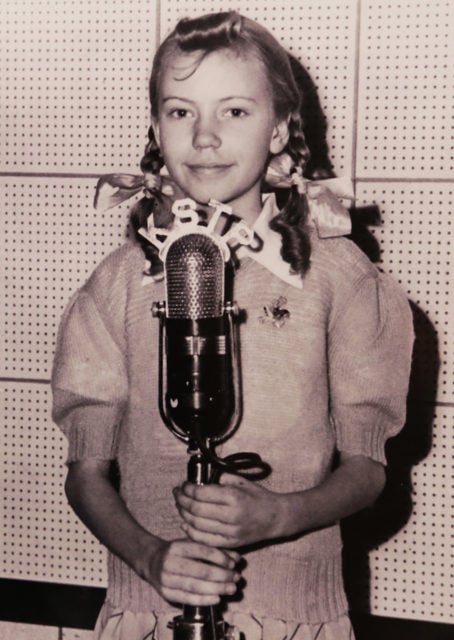 We interviewed Genevieve at The Pavek Museum of Broadcasting. She drove in from her home in River Falls, Wisconsin, and couldn't have been a more charming woman. Genevieve remembers a bygone era, when Country Western music was the #1 musical genre in the Twin Cities. It was so popular that it was not uncommon to see cowboys walking up and down Nicollet Avenue.
As a performer on the Barn Dance, Genevieve travelled to county fairs and auditoriums across the Midwest to perform. She was so young, and short that the producers of the program would often put her on a bale of hay to raise her up.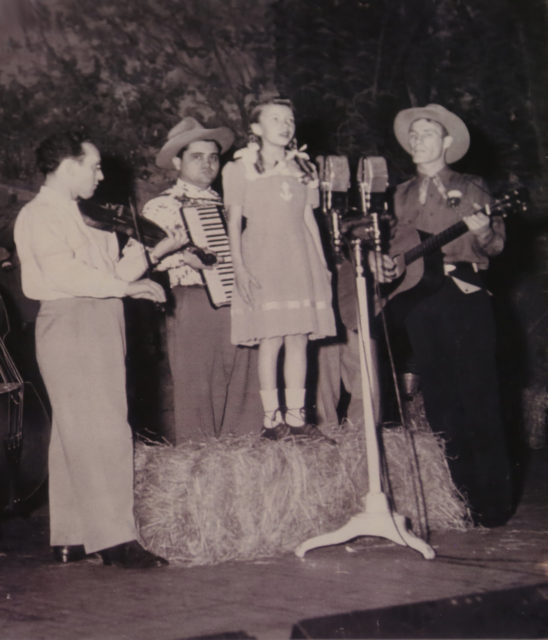 Genevieve shared with us some of her favorite memories from her days spent traveling from fair to fair, including being patted on the head by Hubert H. Humphrey at a performance, eating delicious steaks at Minneapolis' premiere Country Western night club The Flame, and performing on a bill with Elvis Presley. Yes, that Elvis Presley. The one and only.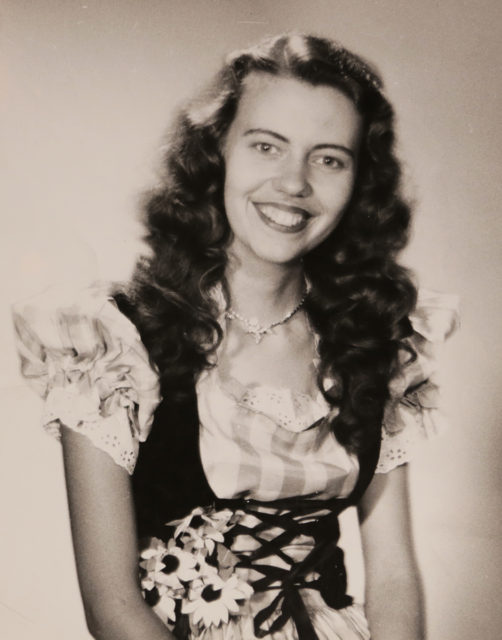 Very little footage remains of the Barn Dance broadcasts, and what we show here is not of the best quality – but it's a fascinating trek down memory lane. Even if you're too young to remember.
© Twin Cities Public Television - 2017. All rights reserved.
Read Next