By Katie Carpenter
Why do kids ask so many "why" questions? Asking why helps kids explore and make sense of their world. Each time they ask this question, they may be learning something new, like a new word, a new skill, or a new perspective.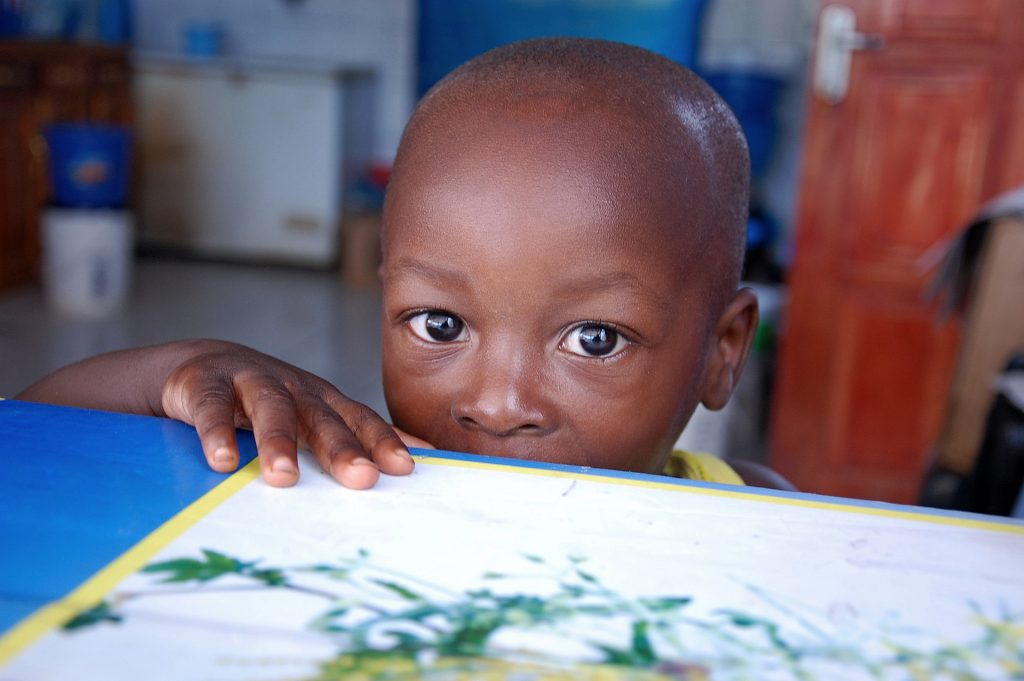 Sometimes, their questions make us laugh. Sometimes, they make us cry. Sometimes, thoughtful answers are required for questions like, "Why are people wearing masks?"
In responding to their questions, as well as encouraging them to ask them, we play an important role in sparking curiosity in kids about their world. Taking the time to provide an answer to their questions shows that you care and are supportive of their learning. Your patience and answers will ultimately help them build confidence in themselves.
If you don't have an answer to a question, try looking up the answer together by checking out books at the library or searching online.
Another great way to encourage curiosity is to ask a lot of why questions yourself.
Create a list of your child's Why Questions together and hang it in their room. Make it a game to find answers together!
TPT and PBS love the question "Why?" Every day we deliver trusted content to support kids as they develop their curiosity in the world around them. Below are some exciting ways to engage with your child and foster their love of learning.
Elinor Wonders Why
The new PBS Kids show, Elinor Wonders Why is designed to encourage children to follow their curiosity, and to ask "Why" questions when they don't understand, and find answers using science inquiry skills.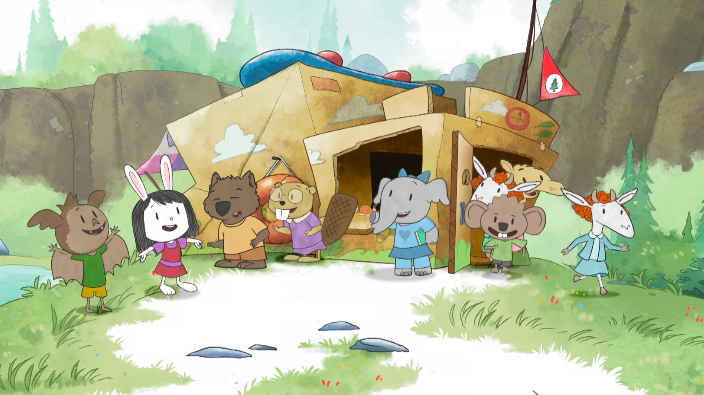 In the animated show, Elinor, an observant and curious bunny rabbit, introduces kids ages 3-5 to science, nature and community. Elinor is joined on her backyard adventures by her pals, Ari, a funny and imaginative bat, and Olive, a perceptive and warm elephant.
The show is a great tool for young children who are investigating their world and gaining independence.
---
Watch Elinor Wonders Why!
Tune in to TPT2 at 10:30 a.m. and 1:30 p.m.
or watch with the PBS Kids Video app.
---
"Young children especially learn through cause and effect relationships, and should be encouraged to safely explore their environment through touch, scent, taste, smell, and sight to assist with development of problem solving skills and independence," says Dr. Katzenstein, a pediatric neuropsychologist at the Johns Hopkins Center for Behavioral Health.
"This will help foster a lifelong love of learning. It's important to encourage that curiosity, which enhances learning and children's experiences with the world."
Dr. Katzenstein shares more in her article "Encouraging Curiosity with Elinor Wonders Why".
Here are 6 Ways to Explore Nature with Preschoolers.
Watercolor is a great medium for exploring
"Curiosity is a natural part of art," says Melodee Strong, the art teacher at Franklin Middle School in North Minneapolis. Find out why at the next Second Saturday event (info below), when Ms. Strong demonstrates some super funky watercolor techniques using basic household items.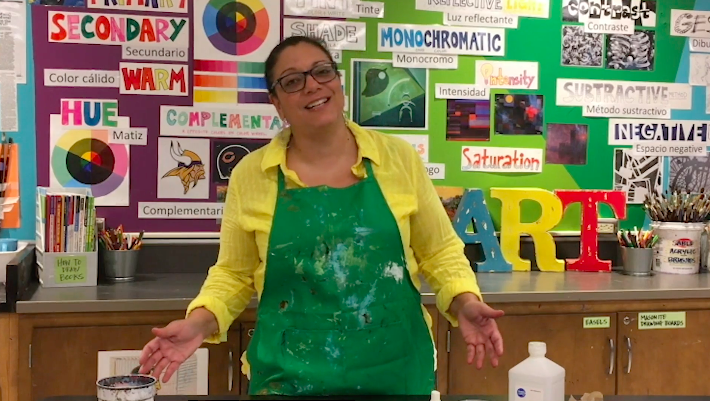 She says, "Ask, What would happen if I did this? Watercolor is a great medium for exploring!"
We've provided a list of things to gather so you can paint along with Ms. Strong:
White paper
Watercolor set
Crayons
Salt
Rubbing alchohol
Markers
Sponges
Paper towel
Straw
She encourages experimentation by mixing the above ingredients with watercolors and seeing what happens to the images!
Spark Curiosity about Science by Making Ooblek
Ooblek is gooey and sticky and colorful and fun to play with! But did you know that making Ooblek is also chemistry?
Catch TPT staffer, KaMia Watson, at our next Second Saturday event (info below) where she'll demonstrate how to make your very own batch of slimy Ooblek, one of the coolest science experiments ever!
KaMia shares her Ooblek recipe below! Gather ingredients and make it along with her when you tune in at Second Saturdays!
Items needed:
1 large bowl
1 medium size bowl
1 spoon
1 mixing utensil (i.e. a shallow spoon or spatula)
Corn starch
Food coloring
Water
Directions:
Pour 1 ½ cups of corn starch into the large bowl. In the medium bowl pour 1 cup of water then add 3-4 drops of food coloring and stir with your spoon. Next, slowly pour the water in the large bowl of corn starch. Begin stirring until it is all mixed and it starts to thicken. Once it's done it should be able to move like water in the bowl but be firm to the touch.
Clean up:
DO NOT pour down in the drain, instead throw it in the trash or store it in a container to play with it later.
JOIN IN THE FUN AND SHARE YOUR OOBLEK PICS!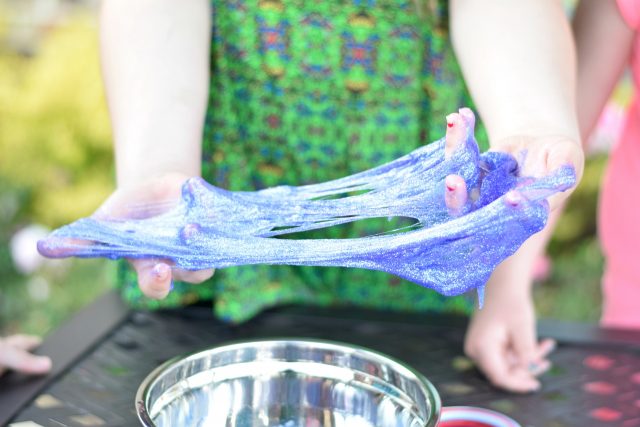 For more slimy fun, watch Bubbles, Magnets and Slime from TPT's Hands-On Science!
Join us at Second Saturdays on September 12th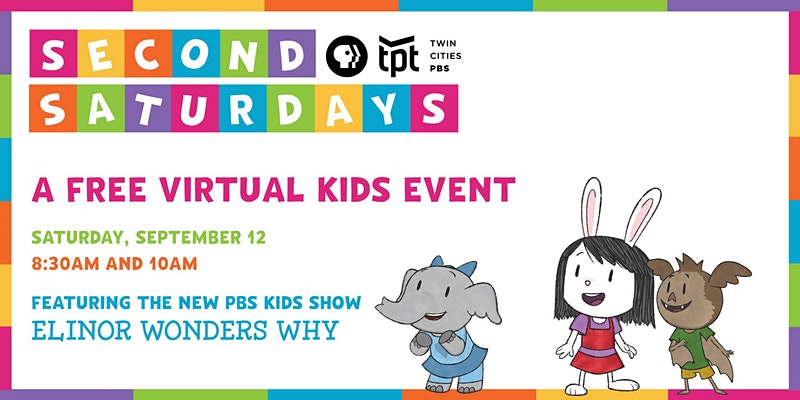 Saturday, September 12th
 8:30 AM & 10:00 AM
Location: Virtual Event
For this month's Second Saturdays event, we will be learning about science with KaMia Watson, working on interactive crafting projects, checking out the exciting new PBS KIDS show Elinor Wonders Why! and enjoying a special story time with author Sheletta Brundidge who will read Cameron Goes to School.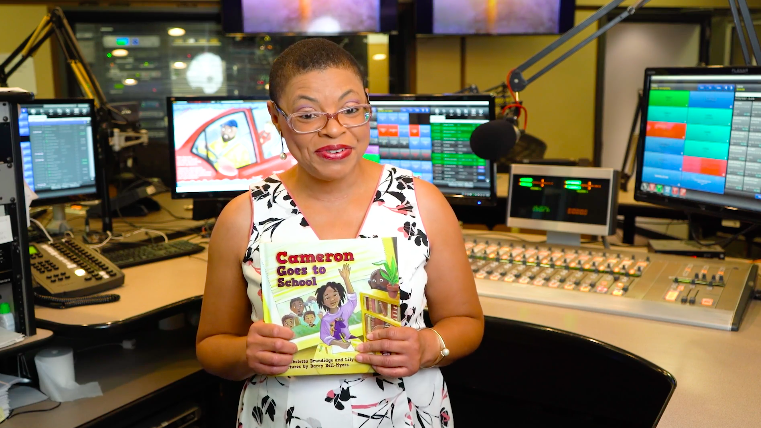 About Cameron Goes to School
Cameron will soon be starting kindergarten and her whole family is nervous. How will they manage without her when she goes off to school? This sweet and funny story starring a young African-American girl with autism will help all kids-and their families-face the great big wonderful change that is school. Get a copy of the book on Amazon.
Thanks to Sheletta for sharing these facts about autism and a fun coloring sheet of Cameron!
© Twin Cities Public Television - 2020. All rights reserved.
Read Next