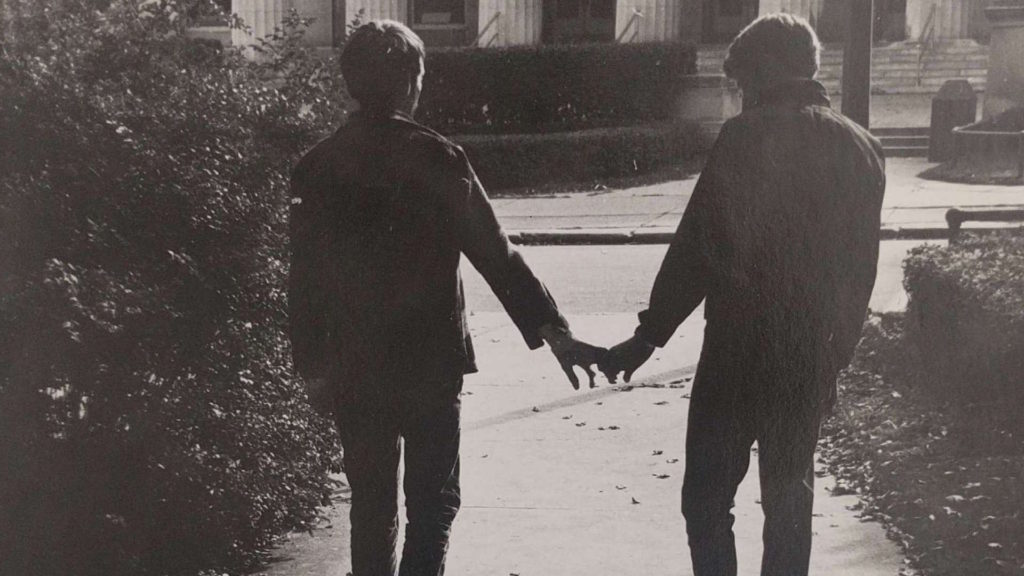 "If you can participate in love, you have infinite power." – Michael McConnell, author of "The Wedding Heard Round the World"
Along with his husband Jack Baker, Michael McConnell fired the first shot in the same-sex marriage revolution in 1970, when they began their fight for the right to marry. While the focus of LGBTQ history is often on the coasts, this revolutionary act – along with other seminal steps in the 'Gay Liberation' movement – happened right here in Minnesota. TPT's new original documentary Out North: MNLGBTQ History explores both the well-known and untold stories of local LGBTQ communities' fight for equal rights, beginning in the 1960s and culminating the in the 1990s.
Directed by TPT history aficionado, Daniel Bergin, the two-hour documentary premieres on October 16 at 8 pm – and we're ready to bet that it's going to be quite the conversation starter. In fact, we've already taken the proverbial show on the road and have been humbled by the enthusiasm LGBTQ communities have expressed after seeing sneak-peeks of the film.
That's why we're encouraging everyone to either attend a free Out North Watch Party or to host their very own affair. What is a Watch Party, you might wonder? Simply put, it's a gathering of people who get together to watch the film at the same time and in the same place – and an opportunity to continue the conversation after the credits roll.
So far, there are five Out North Watch Parties scattered around town – including one at our very own Twin Cities PBS Studios. Want to find one near you? Check out the Out North events page for an updated list of Watch Parties unfolding across the Twin Towns and beyond.
Want to throw your own Watch Party for your nearest-and-dearest? Sometimes, the best shindigs are more intimate in nature – that's why we created a handy-dandy Watch Party Toolkit to help you stage your perfect event.
Want to attend a free Out North Watch Party? RSVP today.
Want to host your own Out North Watch Party? Let us know! Help us show the impact of local initiatives  like the Out North documentary. Plan your own watch party and let us know that we're making a difference. Whether your event is public or private, we want to hear from you! Fill out this form to add your name to the growing list of watch party hosts.
No matter how you decide to watch Out North, we hope the film speaks to you.
© Twin Cities Public Television - 2017. All rights reserved.
Read Next