By Katie Carpenter
The murder of George Floyd by former officer Derek Chauvin on May 25th, 2020, sparked a global uprising. The epicenter was in director Cy Dodson's Minneapolis neighborhood, where he captured an immersive observation of unrest in the five days between the murder of Mr. Floyd and the announcement of charges filed against the police officers.
Say His Name: Five Days for George Floyd was directed by Cy Dodson and produced by Lindsey Seavert.
Warning — the clip below includes sensitive content.
Say His Name is part of Twin Cities PBS's 2020 Project, which commissioned four local independent filmmakers to create nonfiction films that push Minnesotans to question, understand, and be inspired by the events of 2020.
The film will premiere during TPT's One Year Later curated week of programming (May 23 – 31) to commemorate the first anniversary of George Floyd's murder.
Say His Name: Five Days for George Floyd
TPT 2 Tuesday, May 25 at 9 pm
---
We asked Say His Name: Five Days for George Floyd director, Cy Dodson, to reflect on the making of the film and offer a behind-the-scenes glimpse at what documenting this pivotal moment meant to him, personally, and what he hopes it will mean to our community.
Why was this film important for you to make, personally?
Almost a year later, I'm still trying to figure out my role is in this and why I should be telling this story. I don't feel deserving of taking a spotlight. I don't consider myself an activist, one to be on the front lines of protest, but I do think my films touch on the human element, that we're all one human race and should treat each other as such.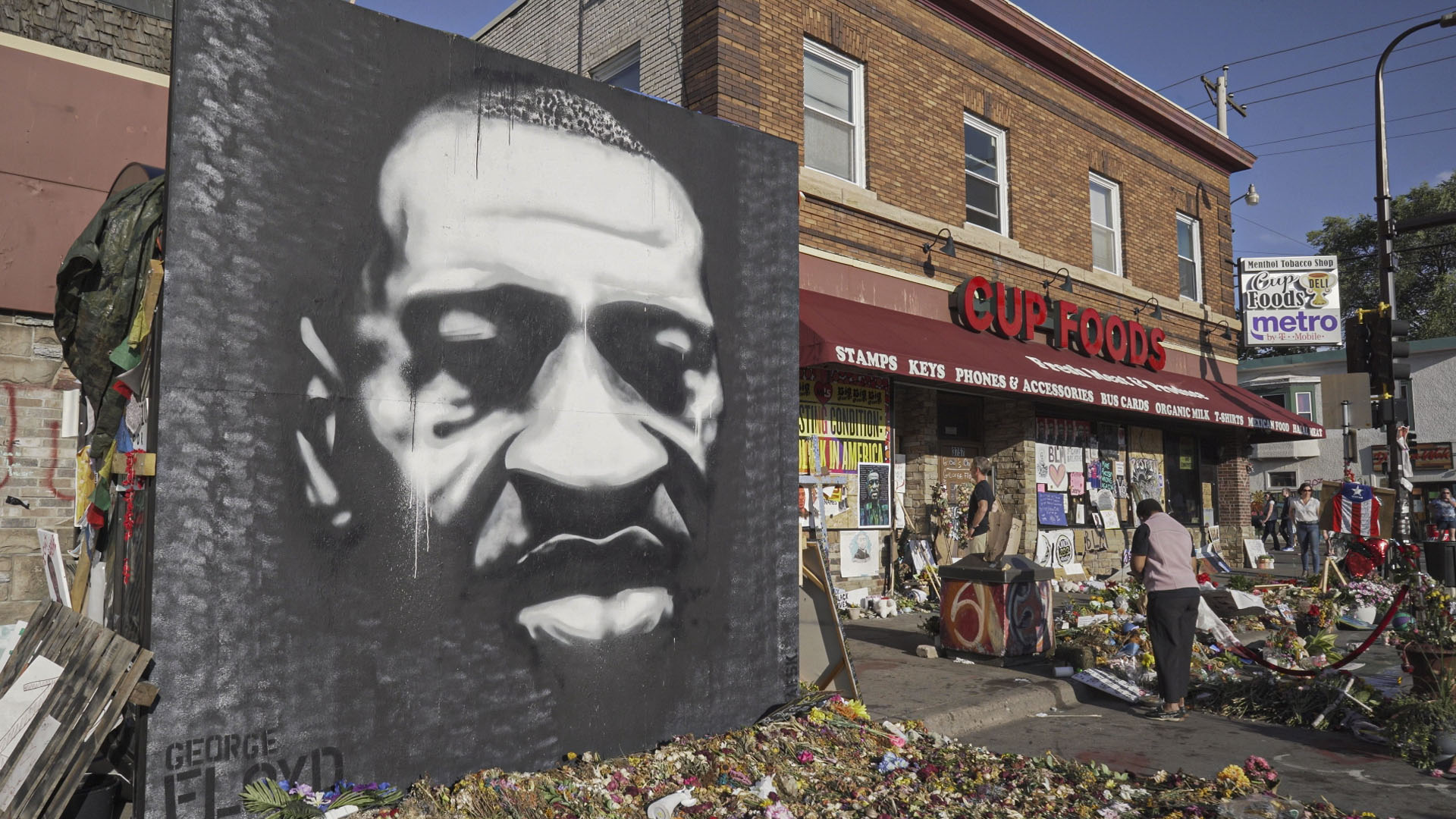 When I watched the brutal video recorded at 38th and Chicago, I had the feeling that our city was in trouble. But I had no idea what was about to unfold just a mile up the street from my house on East Lake Street. As a community member and documentarian in this neighborhood, I felt it was my duty and obligation to be there with a camera at this pivotal moment in time.
When did you know you had to start documenting? Did it feel like you were capturing history?
The news of George Floyd's murder started to circulate on Memorial Day evening and I think it was the following day that I watched the witness video from Darnella Frazier for the first time. I thought about going over to the scene, but I hesitated. From my days working as a journalist on the Minneapolis streets, I knew this intersection at 38th and Chicago was a troubled spot. That same day, I was making an early dinner and I got a call from Billy Joe White, who was the subject of my last film, Beneath the Ink, which also touched on complex race issues. He asked if I was out filming and I relayed my thoughts about my place in this story. During the call, I could hear cars honking and people chanting. I said that's probably my cue.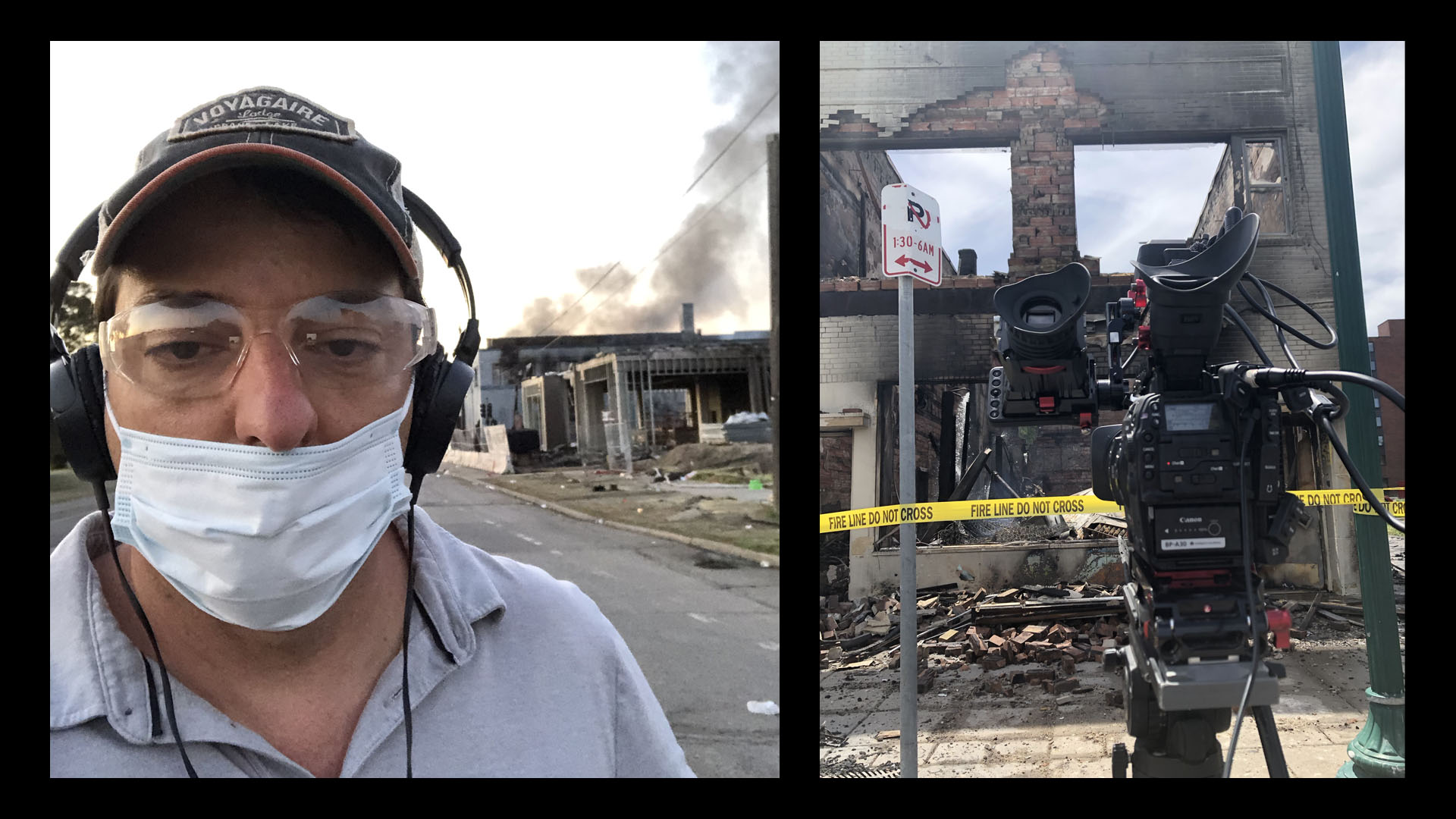 It looked like it was going to rain, I grabbed my smaller camera and headed out. I ended up walking over to Hiawatha Avenue then following a group of protestors up to the Third Precinct. The small group of protestors started to multiply, not knowing that this was where the officers involved in the murder where stationed. This would become the epicenter of the unrest, not only in Minneapolis, but globally and tied to the intersection at 38th and Chicago, where I would end up spending several days filming and meeting various community members from that neighborhood.
What was most surprising to you in the making of this film?
I quickly came to the realization that I really didn't know my neighbors or my community that well. I'm not from Minnesota, so I've always felt that it was somewhat difficult to connect with this community. Partly it is my personality, but I also came from a small town. I grew up with the simplicity of a small-town lifestyle. When I moved to Minneapolis in 2000, the first place I lived was on East Lake Street I was attracted to the diversity of the area, but it took a while to settle in. One of the outcomes of all of this is the fact that I've gotten to know my neighbors and business owners in the community. If I had taken the time to get to know my community better, I feel that this would be a stronger and deeper film.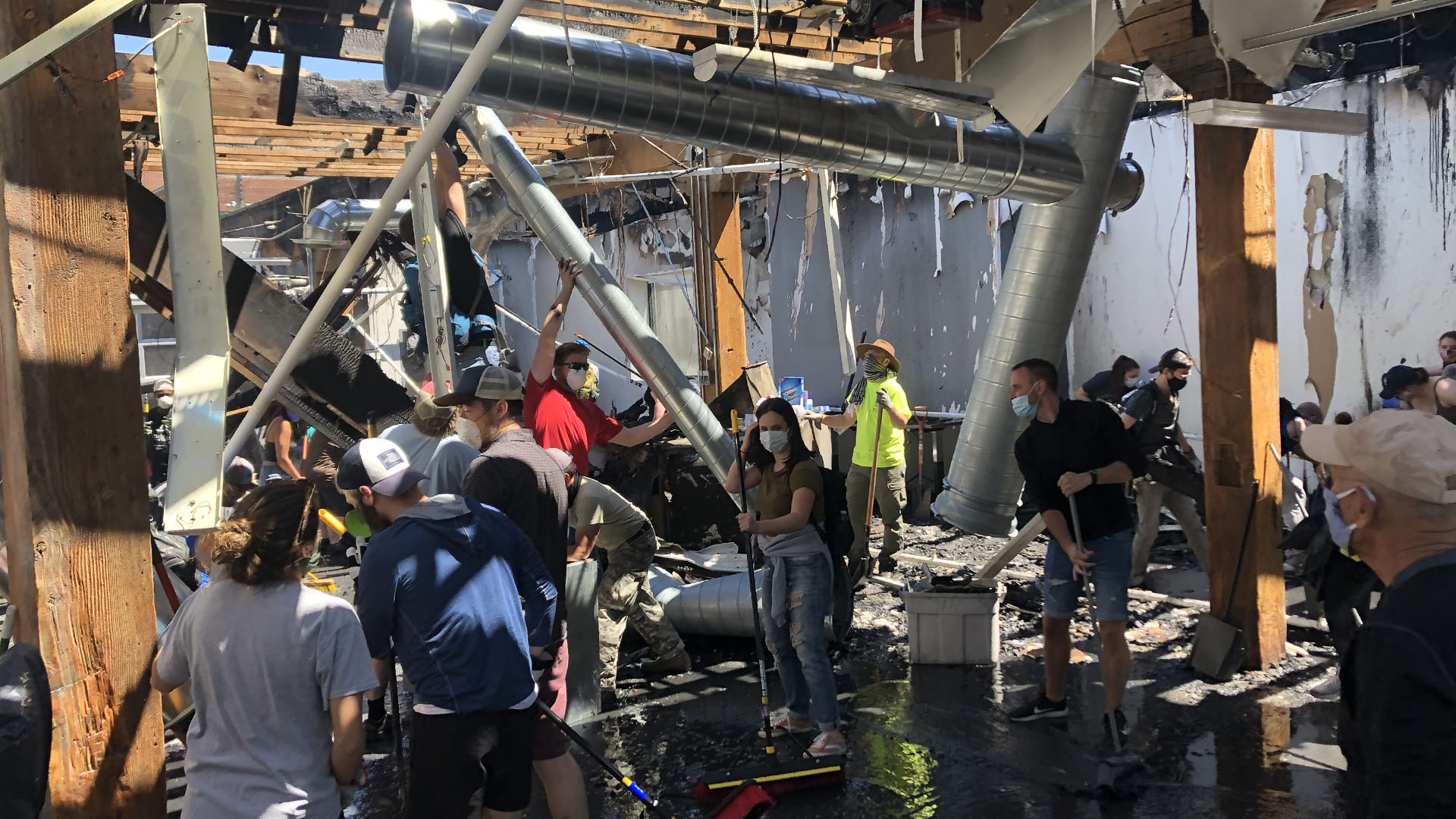 Did this film evolve throughout the creative editing process?
I have typically done most of the editing work on my past films, as a solo director and editor. It's always a process to edit a film and I had the sense that there was more responsibility and complexity with this one. I had met Lindsey Seavert previously through her directorial work on her feature film Love Them First: Lessons from Lucy Laney Elementary. I had filmed for about 10 days and had folders of footage organized for each day. As I started laying out a timeline of the footage, it was realized that the days between George Floyd's murder to arrests of officers involved were the most profound. Lindsey and I dove in to those five days, dissected the material and pulled the best out. Being a recipient of the 2020 McKnight Fellowship, they were really supportive of the project and offered feedback throughout, as well as Film North, and Adam Geiger at TPT. It was a team effort and was honored to have everyone's feedback and help throughout the editing process.
What do you hope viewers get out of watching Say His Name?
I approached this film with a wide-open lens, letting people, whoever wanted to talk, to express their thoughts and feelings. There were many layers to this story that revealed themselves during very difficult few days. I hope the film reveals the sense of community and a human element that anyone, anywhere can place themselves into.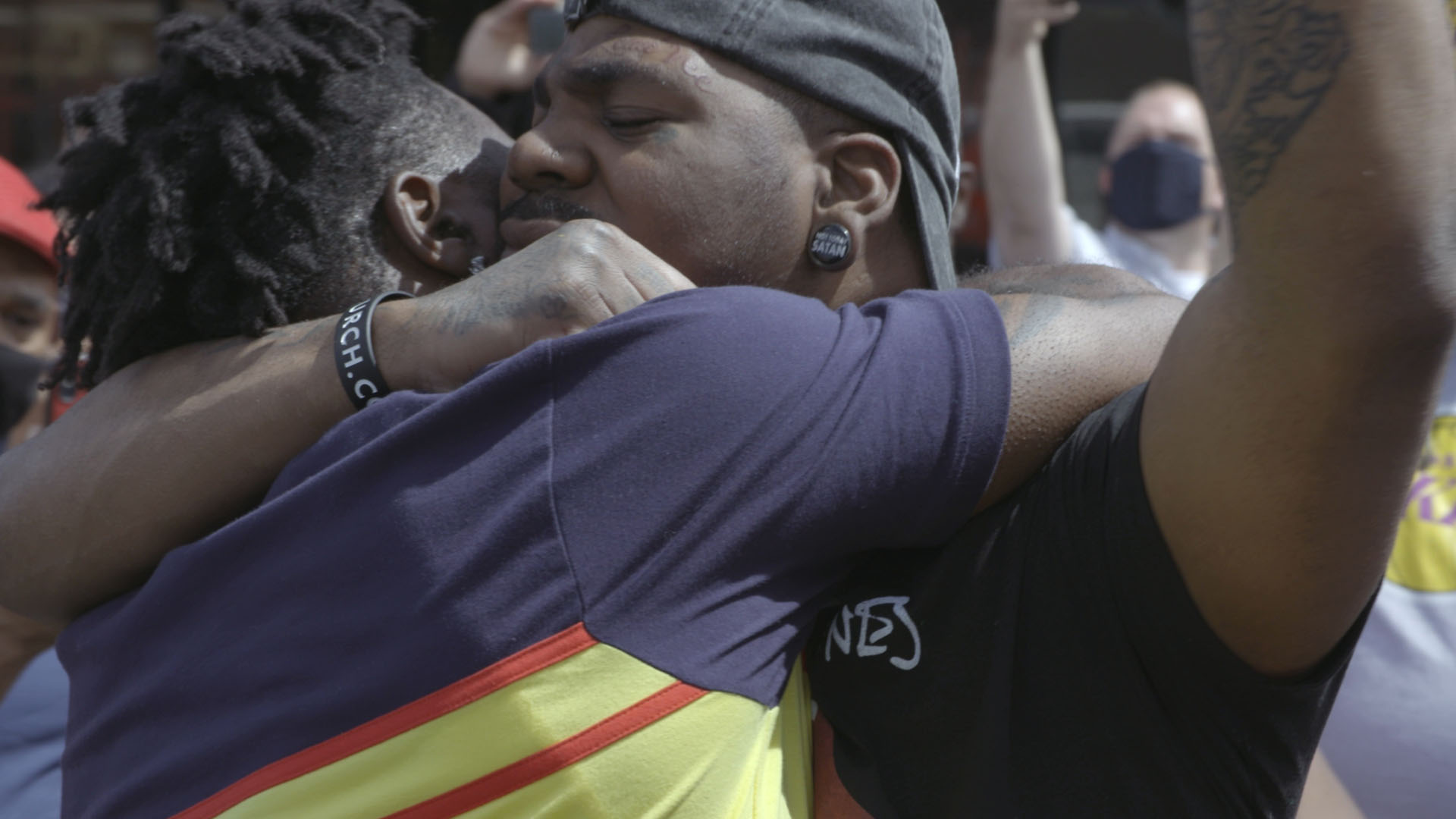 What has being a filmmaker in the 2020 Project with TPT meant to you?
It's never easy to be an independent artist, especially during a pandemic and a global shutdown. In March of 2020, I was about to embark on a multi-continental commissioned documentary project, working in developing countries across the globe. I had my travel vaccines, airline tickets were booked and it all came to grinding halt. It was hard at first to accept that this project was going to be completely disbanded because of a virus, especially after months of planning. Once the seriousness of Covid-19 set in, I realized that it could be months before any travel, or maybe even freelance work would happen. It was about two months after that George Floyd was murdered and about the same time that I found out that I was the recipient of the McKnight Fellowship. I decided at that point that working on this project would give me purpose and had resources to do so.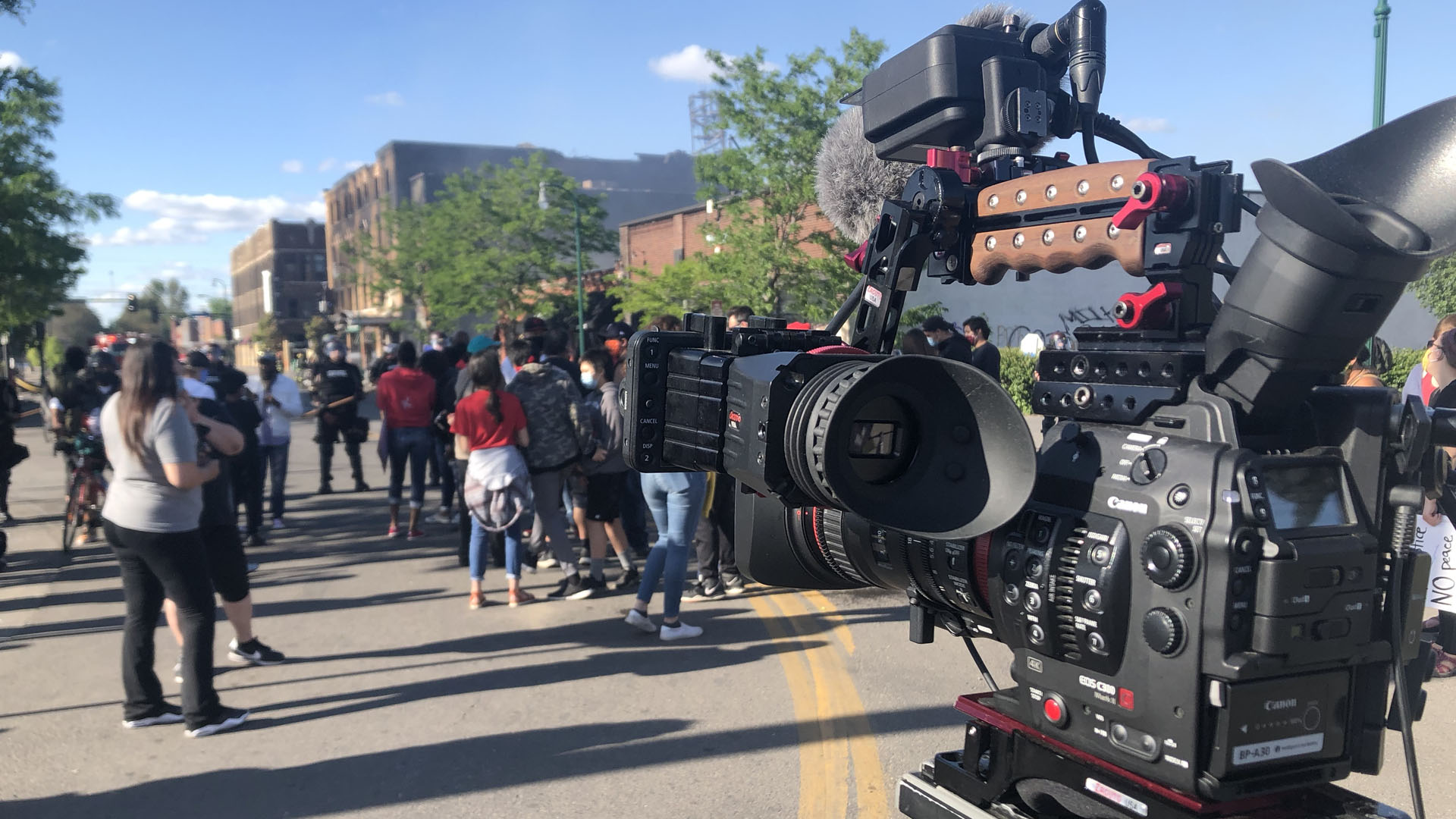 It wasn't long after that I read about the 2020 Project offered through TPT with the support of the Clean Water & Legacy Amendment. I submitted a mostly fine-tuned edit and project scope for consideration. A few months later I received the news my project would be a good fit. It is great to have and a home with Twin Cities PBS, especially during the pandemic when theatrical opportunities are limited. This film has been a part of several film festivals now, all of which have all been virtual, so I'm thrilled that Say His Name can have its broadcast premiere to its rightful audience here in Minnesota.
It's been almost a year since George Floyd's murder. Any reflections on the year, or hopes for equity and healing for our community looking forward?
I would like to think that there has been some hope of an awakening and awareness for many people in the wake of George Floyd's murder. But that might be hopeful thinking. Already we have another Minnesota black man, Daunte Wright, slain by a police officer. Our country's mottos often don't match the realities of life on the streets for people of color. It was hard to watch my city and community burn with so many innocent and minority owned businesses taking the blunt of the rioting and destruction.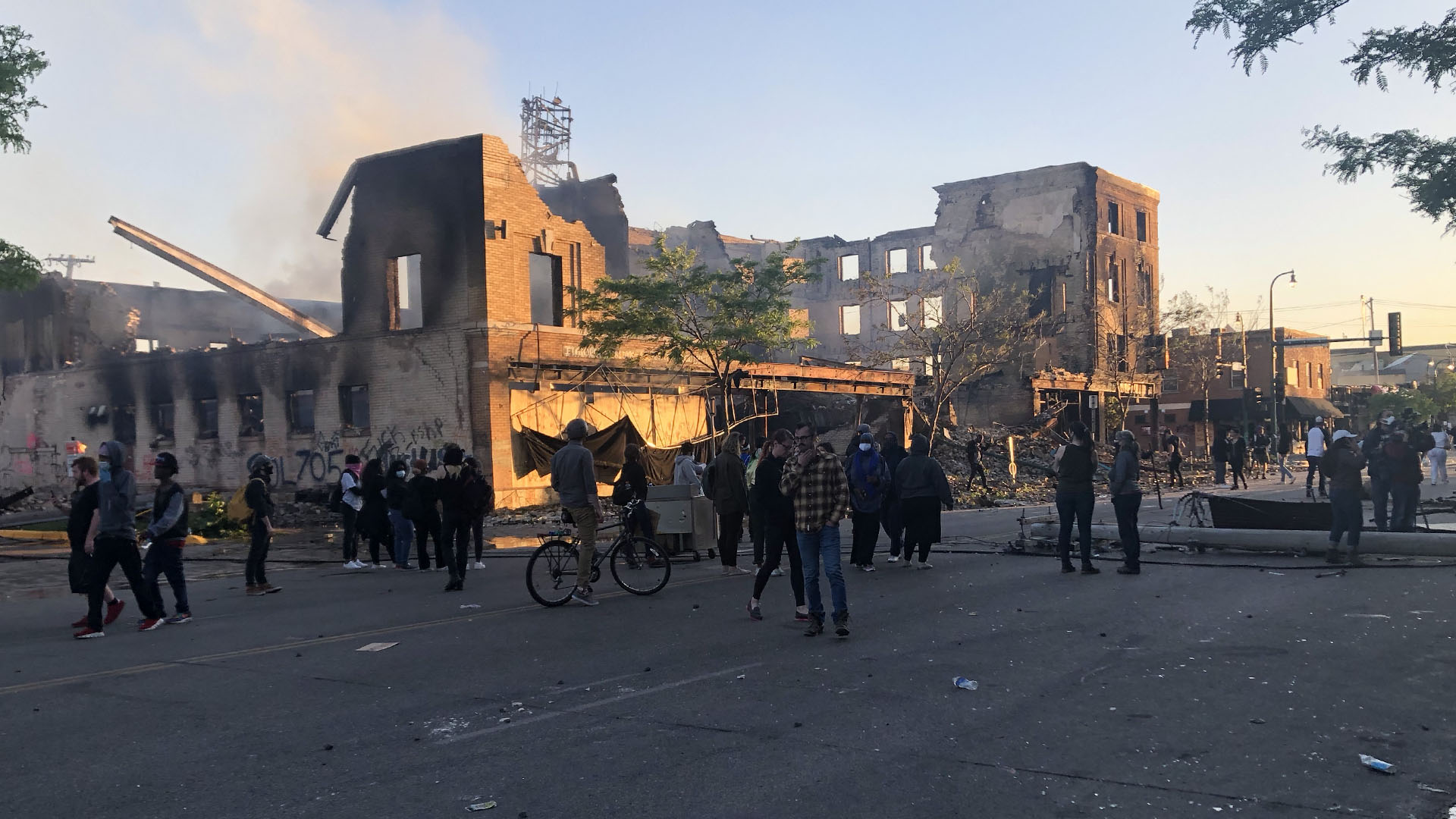 That damage that now sits is a constant reminder of what happened to George Floyd and many others before him and unfortunately after him. The moment of capturing the verdict reading at 38th and Chicago was moment of collective exhale for our community and beyond. On that day in April, justice was served with that hope that George Floyd's suffering and that of his family were not in vain.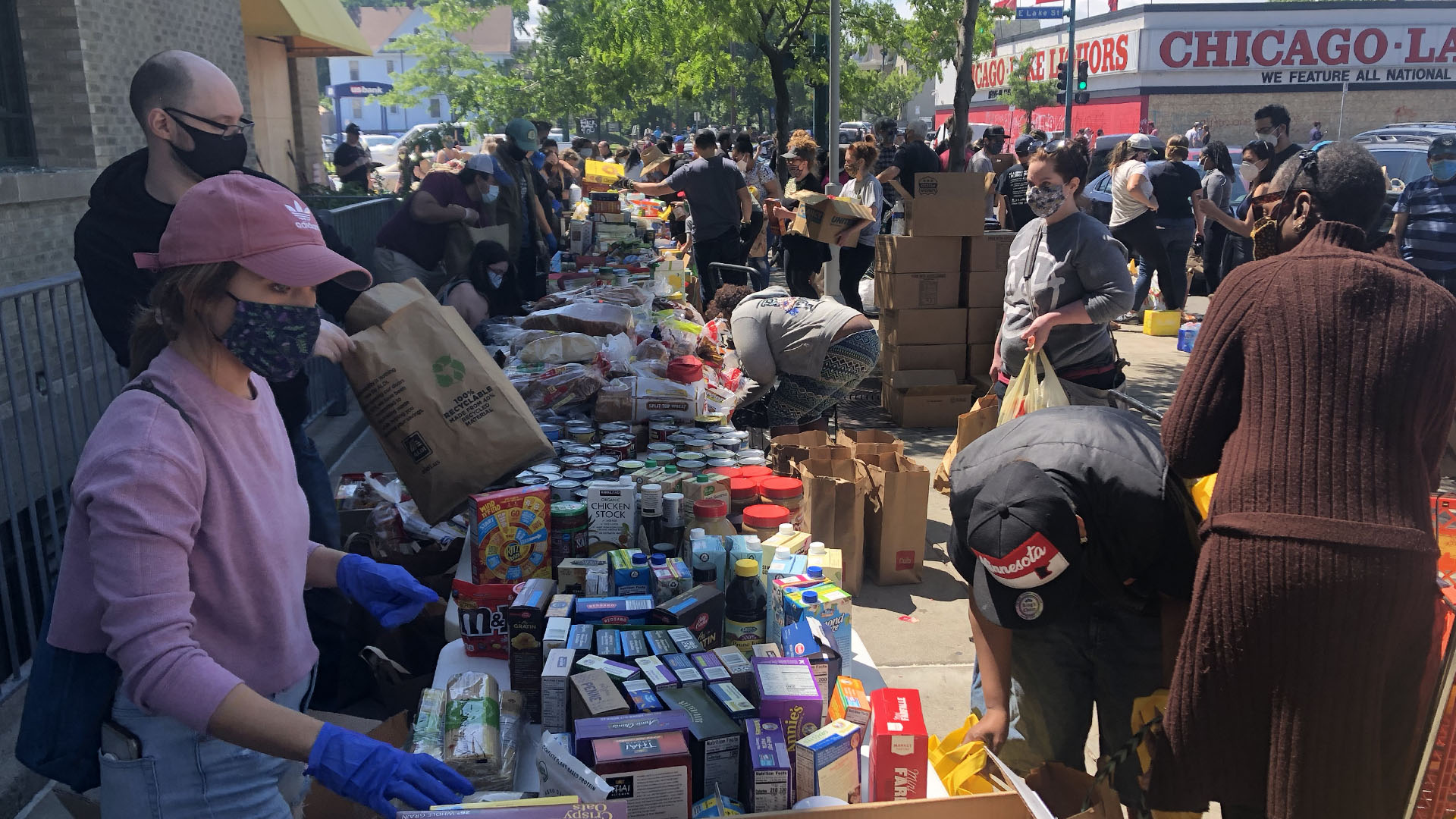 Photo credit: All photos in this story provided by Cy Dodson
Learn more about Cy Dodson and Say His Name at sayhisnamemovie.com.
---
Tune in to the premiere of Say His Name: Five Days for George Floyd
Say His Name: Five Days for George Floyd
TPT 2 Tuesday, May 25 at 9 pm
Say His Name is featured in TPT's One Year Later project, a week of programming designed to inform, connect and support our communities one year after the murder of George Floyd.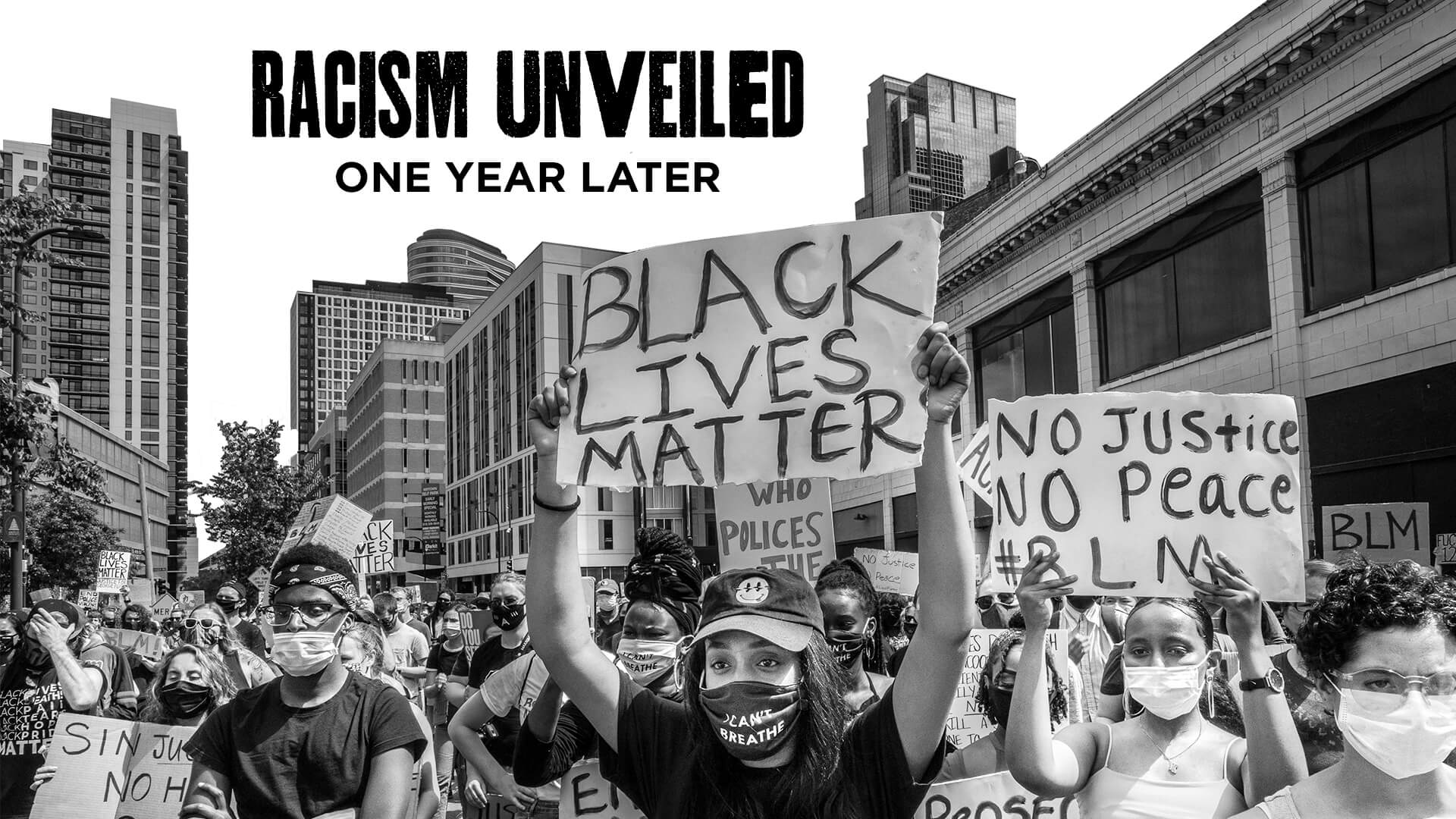 From May 23 through May 31, the Racism Unveiled storytelling project will feature selected shows that explore the history and impact of systemic racism on Black, Indigenous and communities of color, reflect on what has and has not changed in the fight for equity and justice, and share stories of strength and hope in our collective future.
© Twin Cities Public Television - 2021. All rights reserved.
Read Next