Hi! I'm Kevin Yang, a poet and Digital Engagement Specialist for TPT's new initiative, Moving Lives Minnesota.
I've also had the pleasure of working with the producers of TPT's MN Original who presented Art Is…, a web series that features Minnesota artists. Art Is… and MN Original can help kids and families challenge their conceptions of what art can look like and how art can impact the world. Each of these programs provide a deep look into not only the lives of individual artists creating the work, but also reveal the communities they work with, and the context that breathes meaning into the work they create. It's a reminder that art is much more than something pretty we put up on a wall. Art is powerful!
---
Ever since I was a child, I've been fascinated by stories and how they are told. Whether it be poems, or novels, or films, stories give me the opportunity to step outside of my head and understand a perspective outside of my own. As an artist and poet, I value how my craft allows me to teach and learn empathy. Poetry allows me to speak my truth using language and performance that allow me to connect with audiences and communities. Especially during times of uncertainty and crisis, continuing to find ways to practice and share empathy are important.
Especially during times of uncertainty and crisis, continuing to find ways to practice and share empathy are important.
Being a part of Art Is… was a dream come true in so many ways. As a first year in college who had little exposure to literature that represented by cultural community, Kao Kalia Yang's Latehomecomer was an eye opener to my younger self about how important it is to tell our stories. To have had the opportunity of performing with her alongside other amazing artists such as her father Bee Yang and a visual artist like Xee Reiter was profound. I appreciated the intergenerational and multidisciplinary approach of our cohort. Between the four of us, there were great differences in age and artistic practice, and I feel that this allowed us each of us to contribute our unique perspectives to our Hmong experiences.
My favorite poem that I've written is a poem titled "Come Home". It was the first poem I had written when I had returned from a semester long study abroad trip to Thailand. Before the trip, I had imagined the journey would be a return to my ancestral homeland where our culture was still alive and strong. I instead returned to the United States with a more complicated understanding of what it meant to be find home as a Hmong person.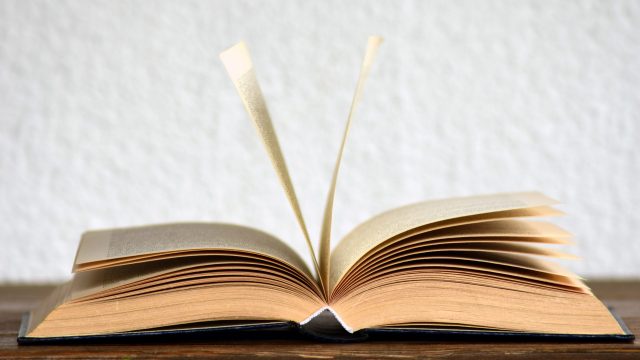 Art has always been a way in which I process complicated and difficult thoughts and this poem allowed me to express those complicated feelings to others. The semester I spent in Thailand changed my life and I often struggled explaining that to others in conversation. Creating that poem allowed me to share that experience in ways that just my words could have never done alone.
One of my favorite lines of poetry is by a spoken word poet by the name of Andrea Gibson and it goes "We have to create; it is the only thing louder than destruction". In times of great difficulty, I have found strength in creating art, not as a way of saying goodbye to painful feelings like fear and hurt, but as a way of acknowledging and understanding them. During difficult times such as these, I encourage kids and families to find ways to create.
In times of great difficulty, I have found strength in creating art, not as a way of saying goodbye to painful feelings like fear and hurt, but as a way of acknowledging and understanding them.
About Kevin Yang:
Kevin Yang is a Hmong-American multidisciplinary artist from the Twin Cities. Kevin creates primarily in the mediums of spoken word, filmmaking and theater. He finds most of his inspiration in unraveling his experience as a Hmong soul born in the United States. Kevin Yang was a featured artist in the May 2019 event, Art Is…Our Call for Peace.
---
RECOMMENDED POETRY RESOURCES:
Art Is…
Minnesota is a haven for artists – some of them well-known, others we still need to meet. That's why TPT launched ART IS…, a multi-media and events series aimed at bringing visibility to emerging and established artists.
MNO
MN Original celebrates Minnesota's creative community, across all disciplines and cultures. This award-winning weekly series from TPT captures authentic expressions of the creative process, to promote a deeper understanding of, and cultivate new audiences for, the arts.
To discover poetry and activities, click on Educators and filter by artistic practices
Somalia: A Nation of Poets
More than any other country, Somalia is a nation of poets. Their culture revolves around poetry, an art form that remains significant as Somali refugees relocate throughout the world. Poets in Minneapolis and Columbus express the best of this tradition.
30 Poets
Narrative poetry. Spoken word. Lyric poetry accompanied by music. Poetry that rhymes and poetry that slants, bends and winds. During National Poetry Month, TPT presents a poem from the archives every day: 30 Poets, 30 Days. Some of the featured poets are Pulitzer Prize and National Book Award winners. Most call Minnesota home. Every one of them represents a journey in language and culture.
Minnesota Remembers Vietnam Poetry Collection
The Minnesota Remembers Vietnam community is rich with poets of all backgrounds, from veterans to refugees to middle school children. This is a collection of our favorite poetry submissions.
Maya Angelou- American Masters
In this interactive lesson, discover how literary techniques like figurative language, imagery, and symbolism contribute to the overall meaning of a poem. Explore how a poet establishes and builds on a theme. Learn how to tell the difference between tone and mood. Through a close reading of Maya Angelou's famous poem "Caged Bird" (1983), practice unpacking the language of poetry while learning about some of the various tools a writer can utilize when writing a poem.
Poetry Foundation | Resources for educators
Mindful Poetry Moments
Mindful Music Moments Collaborates with The On Being Project for second annual National Poetry Month Offering
PBS Learning Media poetry | Collection of videos, media and activities focused on poetry.
© Twin Cities Public Television - 2020. All rights reserved.
Read Next