To the TPT Community,
This last week was one of the most painful in Twin Cities history. The senseless death of Mr. Floyd, a black man, has crushed our community. Lawful protestors have had their message silenced by violent agitators. But our community will change — and it will rebuild.
Twin Cities PBS is a convener of community conversations for all Minnesotans. In the days since Mr. Floyd's death we have shared stories of pain and impact through Almanac. On June 1 at 7:00 p.m. on TPT2 we will premiere Lost Twin Cities 5. During the program we will offer our viewers the opportunity to support two community partners serving neighborhoods most seriously damaged by the violence: The Lake Street Council and the Hamline Midway Coalition. Visit welovelakestreet.com and midwayunited.org to show your support.
While TPT is not a newsroom, we do create long form, high impact initiatives that address issues of concern and relevance for the Twin Cities and greater Minnesota. In development and funded by the Otto Bremer Trust, TPT's Shades of Minnesota is being accelerated to launch in June. Minnesota has long had some of the worst racial disparities in the nation — ranking at or near the bottom in several important categories, including homeownership, poverty rate and education. Shades of Minnesota is a two-year initiative that will be created in close collaboration with a wide range of community members and leaders and will tell deep stories that illuminate the ways in which racism and racial disparities are experienced and sustained in Minnesota.
Respectfully,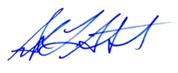 Sylvia Strobel
President and CEO
Twin Cities PBS
© Twin Cities Public Television - 2020. All rights reserved.
Read Next